Bermudian, Sara Graham, goes back to the city she spent 20 years in and shares old and new favourites
I have seen this city change so much since I first arrived in 1994 to attend Ryerson University
Strangely, I didn't really start exploring the city until after I graduated four years later. That city block radius around Ryerson, from east/west Jarvis to Bay and north/south Carlton to Queen, had been my epicentre of activity. The Toronto Eaton Centre, with everything a girl could possibly want, probably had something to do with that.
It was also very "safe" for someone who had previously been contained to 21 square miles. I had established my new cocoon.
However, the butterfly has to have a breakthrough at some point and, once I really committed to moving from Bermuda to the big city, things seemed to open up. From St. Lawrence Market to Greek Town, Little Italy, China Town, Queen West, The Beaches… Seemingly overnight, there was much more to do.
I landed jobs in fashion marketing and magazine publishing, which facilitated getting on guest lists to the "right" parties that afforded opportunities to meet many movers and shakers. My social scene was bright and busy.
And because I relocated house every two or three years, I felt like I knew every inch of downtown, midtown and uptown, as well as the gritty east and west ends. The big city became home.
But since moving to Europe in 2014, something happened to Toronto. Construction that clogged the streets started to reveal shiny new buildings, a modern harbourfront complex, and too many Instagrammable coffee shops and restaurants to count.
Drake blew up and suddenly it was all about #thesix.
I recently got back to my former hometown and dropped in on some favourite spots, while discovering the latest and greatest. Here's what you need to know so you can start planning a trip this spring or summer.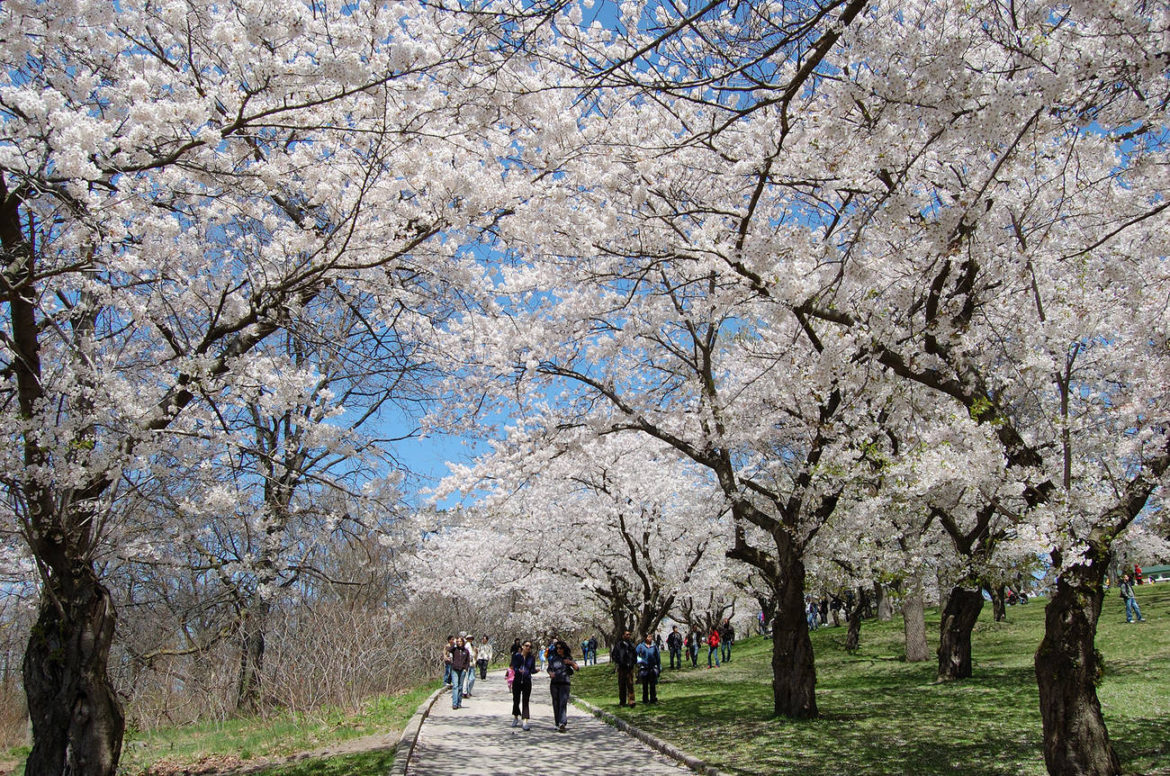 ARTS, SPORTS & SHOWS
A visit to the Royal Ontario Museum (100 Queens Park) is a must. A Christian Dior exhibit is presently wowing the fashion crowd, while the Wildlife Photographer Of The Year – the world's longest-running and most prestigious nature photography competition – offers 100 inspiring images from across the globe that reveal fascinating animal behaviour, otherworldly marine scenes and breathtaking landscapes.
The epic Vikings Exhibition runs until the beginning of April and ROMkids Sleepovers lets children and parents experience it at night! The March 2 sleepover includes a behind-the-scenes look at the museum's renowned natural history collection of dinosaurs, mammals, and birds.
Sports fans can enjoy pro basketball whenever the Raptors are in town, but better get on the waitlist now for those seriously in-demand tickets. The multi-functional Air Canada Centre (40 Bay St) also hosts pro hockey.
And speaking of the ACC, you can catch a hot concert there too. Pink will be performing in March, with Rod Stewart taking the stage the night after, then Lorde lights it up on the 29. Summer brings Harry Styles, Sam Smith and Shania Twain.
A night at the theatre doesn't disappoint either. Toronto has been hosting the best of Broadway for years and while The Phantom of The Opera and Wicked will return for summer 2018 runs, the highly-anticipated, Tony award-winning An American In Paris debuts at the end of March.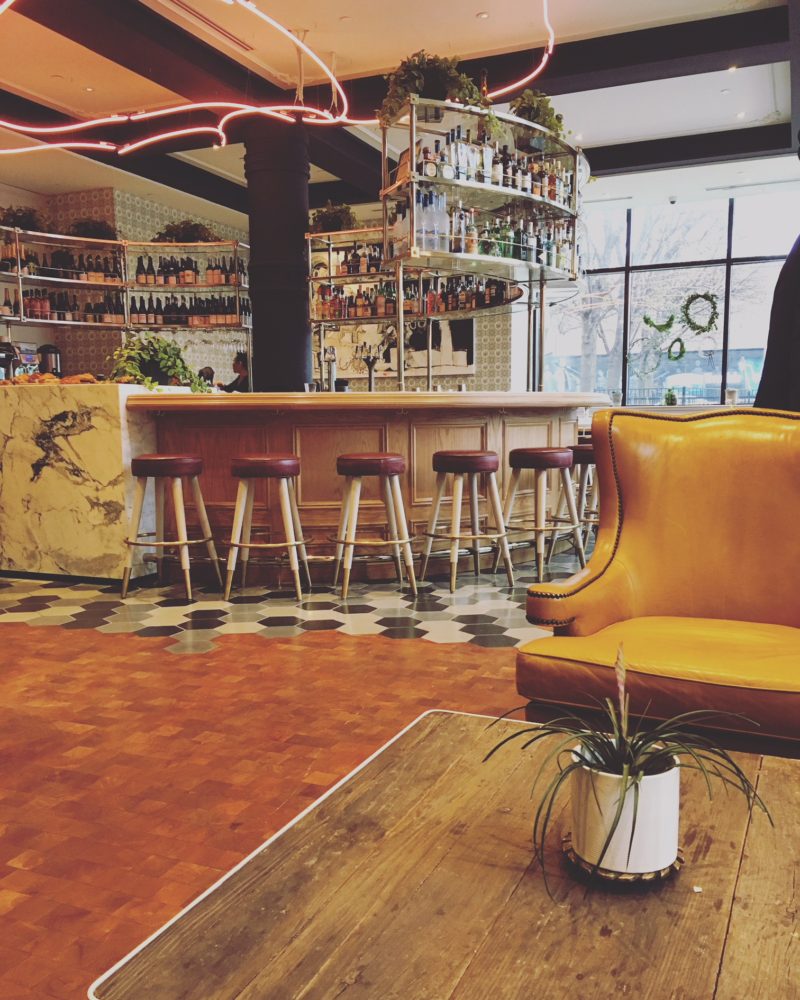 WHERE TO STAY
A 126 year-old building, and former strip club, in the Leslieville neighbourhood recently received a stylish overhaul and is now The Broadview Hotel (106 Broadview Ave). This is a classy establishment with spacious suites, rich and eclectic décor throughout (I had a record player in my room), and a very social scene…Although I opted to relax in my robe and order room service.
Guest or not, you can savour a delicious menu any time of the day in either the light-filled lobby Café + Bar (loved the Avo and Tuna Tartine at brunch), The Civic's plush dining room, or on the rooftop. The latter boasts creative cocktails and shared plates inside a 360° glass façade. An expansive terrace opens up in the warmer months, but whatever the weather, these are some of the best views of the city.
WHERE TO EAT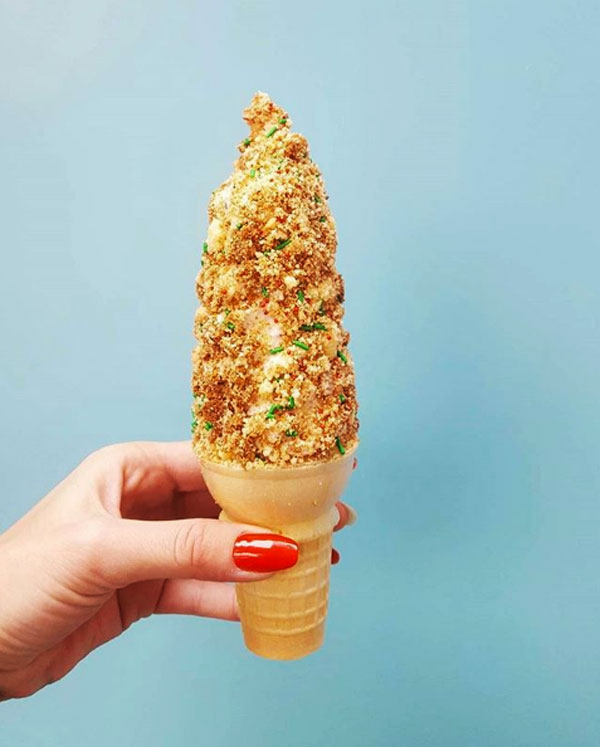 From The Broadview's east end location, the Beaches area is only a short streetcar ride away. I recommend taking a tram to Beech Avenue and walking back along Queen Street.
Starting at Tori's Bakeshop (2188 Queen St E) for breakfast (gluten-free banana chocolate muffins!). Then a stroll along the beach and back up to Queen Street for a bbq lunch at Hogtown Smoke (1959 Queen St E).
Then perhaps a slice of carrot cake (my personal fave) at Dufflet (1917 Queen St E), or glammed-up soft serve at Sweet Jesus (780 Queen St E).
For dinner there's casual-chic Italian at Terroni Adelaide (57 Adelaide St E) or Gusto 101 (101 Portland St) on the west side of town.
A little further west on King Street, there's the lovely Colette Grand Café (550 Wellington St W), which I went to for the first time on this latest trip. Sadly it was just a quick meeting so I only got to feast on the decadent décor, but friends rave about the daily salad bar and French Onion Soup. Definitely on my next-time list for brunch!Moving on to Bloor West, hit The Good Fork (2432 Bloor St W)  for a casual brunch, before checking out High Park's cherry blossoms, which are typically blooming late April to early May.
The epicurious won't want to miss skipping (read: 40-minute walk) to Dufferin Grove Park (875 Dufferin Park Ave) for the Farmer's Market, which runs from 3-7pm every Thursday, year-round. This is an opportunity to meet passionate local growers and sample organic treats, including baked goods from the park's wood oven.
MORE MARKETS
Kensington Market is always a spirited scene. Among the food shops and restaurants, there's a chance to sample Toronto's vibrant coffee culture at Café Panemar (307 Augusta Ave) and FIKA (28 Kensington Ave).
Not far from Casa Loma (1 Austin Terrace) is the Farmers' Market at Artscape Wychwood Barns (601 Christie St) – open every Saturday, year-round. Featuring sustainable and artisanal products, the market has become a neighbourhood meeting place and attracts more than 1,500 people each week while providing an important source of income for local farmers.

Front Street's gem, St Lawrence Market (93 Front St E) makes for a lively way to lunch (Buster's Sea Cove!). Open daily with Sunday's being reserved for the popular Antiques Market.
Named one of the top 10 geotourism destinations in the world by National Geographic, Evergreen Brick Works (550 Bayview Ave)  is interesting any day as a global showcase for green design and urban sustainability. The Saturday Farmers Market has grown to become the largest in Toronto; running year-round with a wide variety of local and seasonal food.
SHOPPING
The aforementioned Toronto Eaton Centre (220 Yonge St)  still has everything this woman could ever want. Forever favourite shops include Aritzia for the cool girls, Aldo Shoes, Kheil's and Sephora for face and body, Indigo for books and little things to style the home. Go upscale at Kate Spade New York, Michael Kors, Swarovski or Coach. Guys, don't worry, there's also a Best Buy.
Grab a healthy lunch, or a vegan cupcake, at Urban Herbivore to keep you fuelled during your fashion (or gadget) hunt!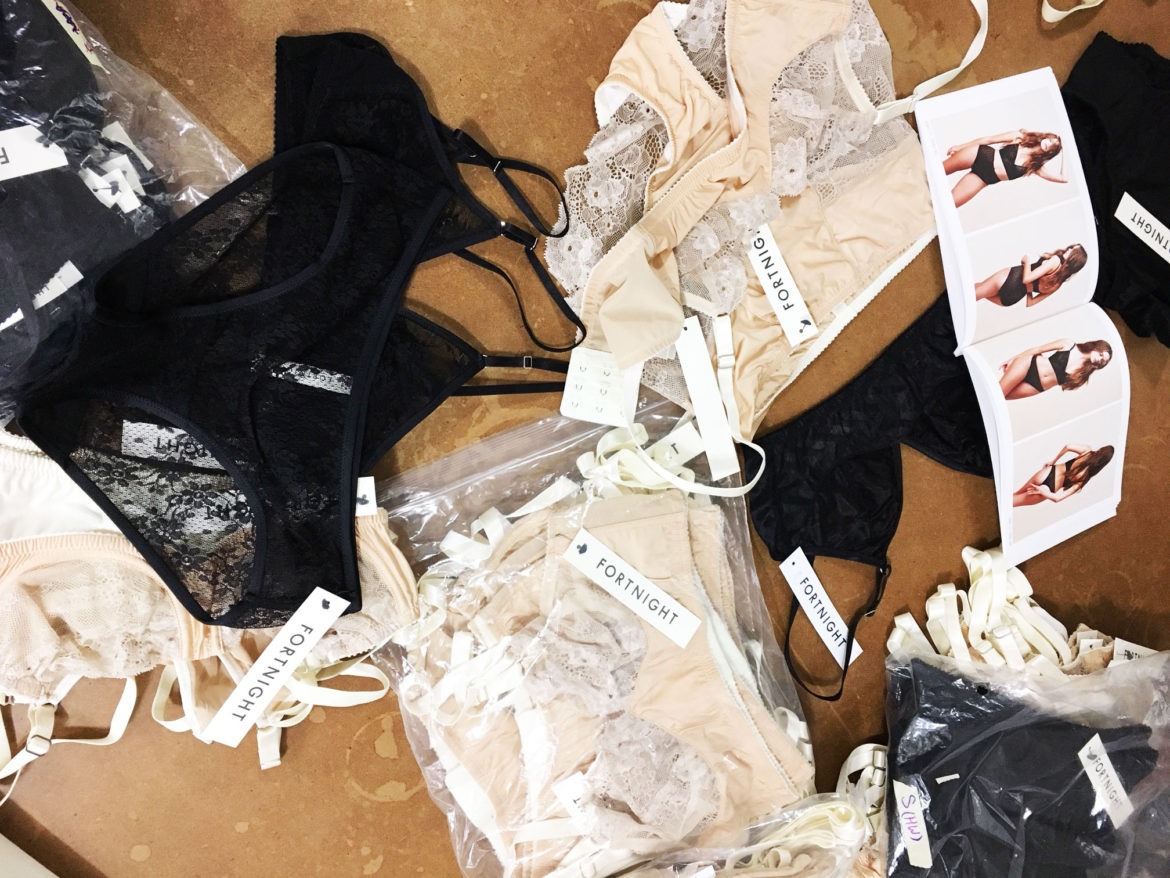 If you're on track to say 'I do', and looking for a dress that's less traditional, but no less show-stopping, make an appointment at Sash & Bustle (779 Queen St E). The selection is ethereal and dreamy, without being overly bohemian. Perfect for a Bermuda beach wedding if you ask this bride-to-be. The curated group of North American designers include a few Project Runway stars.
For men, there's Gotstyle with two locations, in the east-end Distillery District and west on Bathurst at King Street. Make an appointment with Konstantine for a custom made suit!
And I'd be remiss not to mention a friend and designer Christina Remenyi at Fortnight Lingerie. Her beautifully constructed pieces, all made in Toronto, have found their way into many local boutiques, Saks as well as Anthropologie in the US, and onto the cover of Italian Vogue's June issue.
So that's my Toronto… I hope you get to enjoy this city sometime!
ONE MORE THING…
If the need to escape the city strikes, one of the most dynamic wine regions is only a 90-minute drive from downtown Toronto. And sweet home away from home also awaits! The Orchard Croft Boutique Country Retreat (2393 Red Maple Ave) is run by a Hungarian hostess who's all heart. Cozy, well-appointed rooms combine with Idilko's passion for slow food cooking, which shines through when you gather at her table. Dishes preserve her European heritage, while making the most of locally-sourced organic produce.
More than 50 vineyards dot the surrounding area and there's stiff competition when it comes to fine wine and food pairing.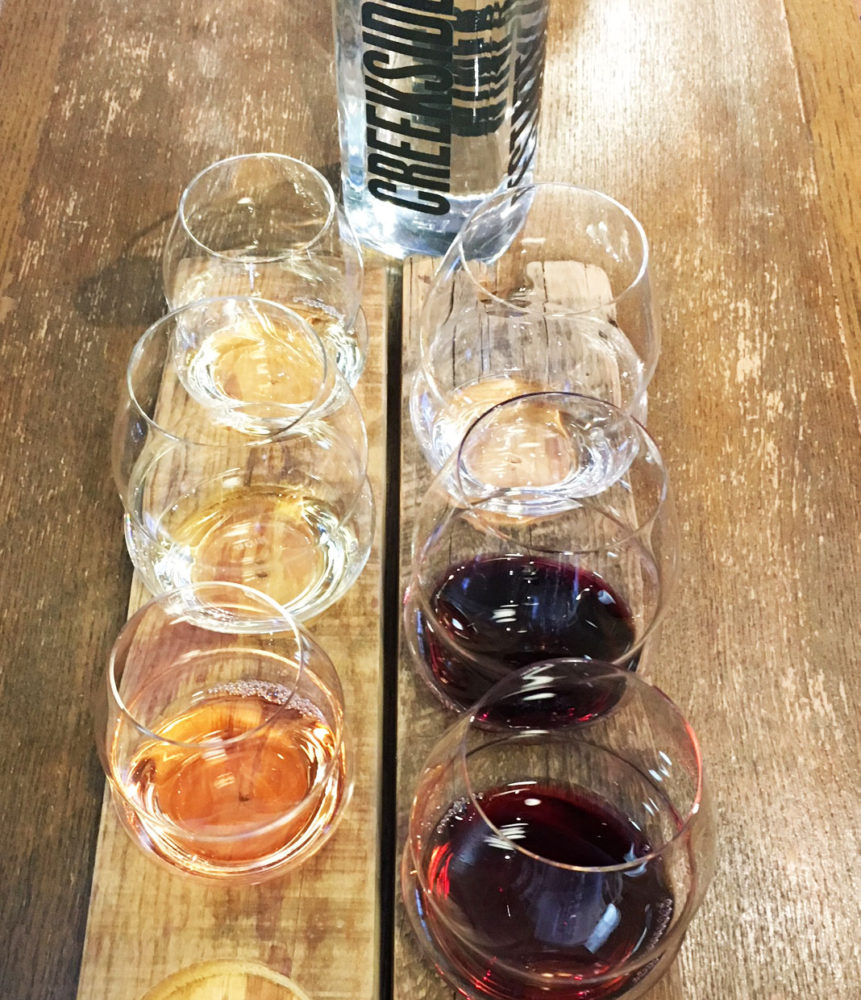 Sip and savour fine dining at Pearl Morissette, or opt for a casual night out with pizza and live music at Honsberger Estate – both within walking distance from Orchard Croft. Venture a little farther and you'll find quaint Jordan Village, as well as Creekside, 13th Street Winery, Vineland Estate and more.
Niagara Falls and the charms of Niagara-on-the-Lake are just 20-minutes away by car.
No question this is an idyllic location for weddings, honeymoons, or, what has become Orchard Croft's specialty, elopements.
Air Canada offers regular service from Bermuda to Toronto. Access the city via the UP Express that gets you from Pearson International Airport to Union Station ($12cdn) in 20 minutes.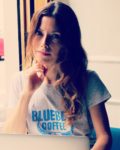 Sara Graham is an entrepreneur and travel writer. Born and bred in Bermuda, she relocated to Toronto to continue her education in 1994 and left the city in 2014. After living for short periods in the Czech Republic and Sweden, Sara is now based in Torino, Italy.