Bermuda is not only a paradise for beach lovers but also a hub of exciting and vibrant events, especially in the summertime. If you're looking for fun events to attend during this special time, get ready to immerse yourself in a world of entertainment, culture, and fun.
Summer in Bermuda is truly like no other and as we are in full swing, it's time to prepare yourself for an extraordinary summer filled with an array of captivating events. From electrifying entertainment to dazzling cultural celebrations, Bermuda has something for everyone. Allow us to present the best of the best for Bermuda's summer events, promising unforgettable experiences that will leave you enchanted and longing for more. Here are the top ten events happening in Bermuda this summer in no particular order that you absolutely shouldn't miss.
CUP MATCH CLASSIC
Cup Match is truly Bermuda at its best and easily the most entertaining weekend on the calendar. Cup Match – a celebration of emancipation – is a two-day cricket match held on the last Thursday and Friday of July or the first Thursday and Friday in August. This beloved Bermudian tradition brings the island to life with passionate fans, live music, plenty libations and delicious food. This year, the game will be held at St. George' Cricket Club on August 3rd and 4th and entry is $20 per day. Immerse yourself in the vibrant atmosphere and cheer for your favourite team.
BERMUDA TRIPLE CROWN BILLFISH CHAMPIONSHIP
Fishing enthusiasts, this one's for you! The Bermuda Triple Crown Billfish Championship is a thrilling tournament held from July to August, attracting anglers from around the world. Watch as skilled fishermen compete to catch the biggest billfish and experience the excitement firsthand. Here are the key dates:
Bermuda Billfish Blast July 3 – 7
Bermuda Billfish Release Cup July 9-11
Bermuda Big Game Classic July 13-17
Sea Horse Anglers Club Billfish Tournament July 20-24
For more information, visit www.bermudatriplecrown.com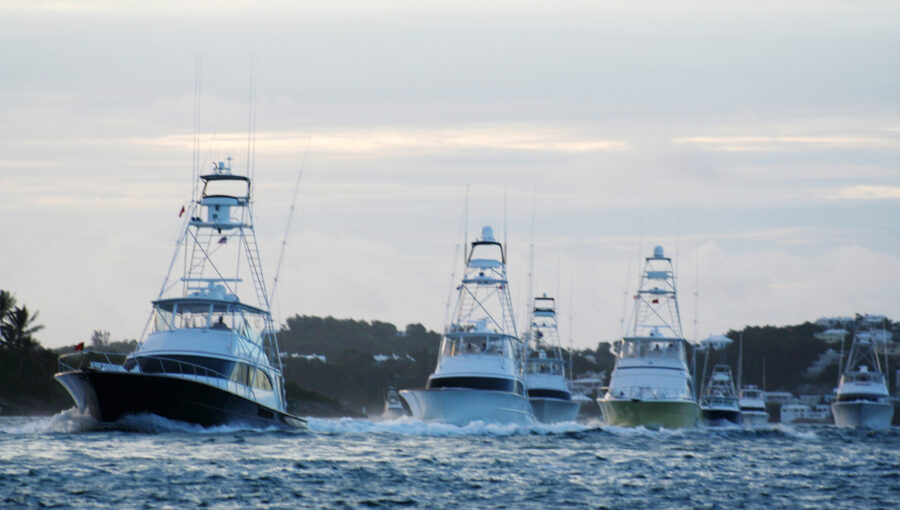 NON-MARINERS RACE
While this event does happen during the Cup Match weekend, it's completely separate. The Non-Mariners race features unique, homemade boats participating in a fun race on the water. The "boats" rarely float, which adds to the humour of the non-race. There will be colourful costumes, creative boat designs and lots of fun. Non-Mariners is held the Sunday of Cup Match weekend (August 6 this year) at Mangrove Bay. The best way to attend is by boat.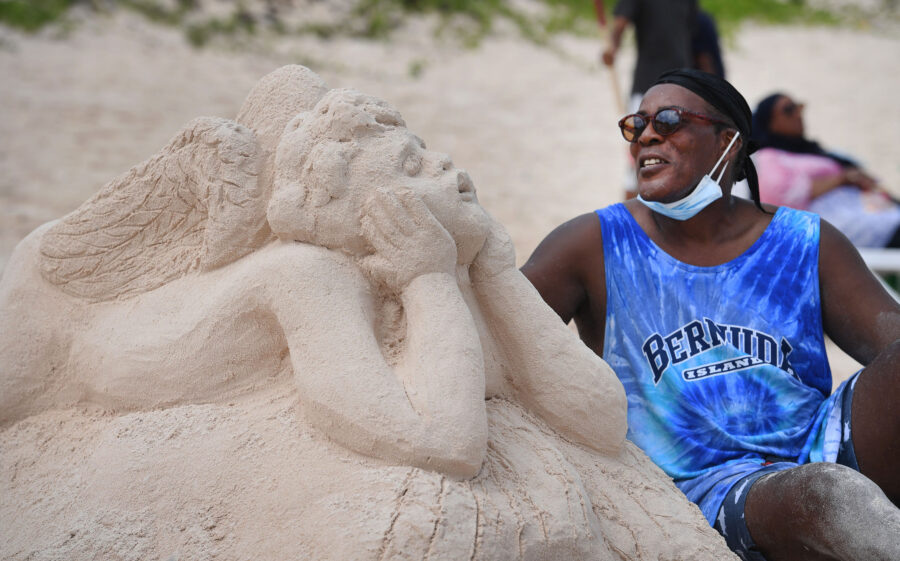 BERMUDA SANDCASTLE COMPETITION
Held at one of the most beautiful beaches in the world, the Bermuda Sandcastle Competition features gorgeous creations by masterful sculptors. The event will be held on September 2 this year at Horseshoe Bay Beach. You can either get in on the action and enter or enjoy the beautiful intricate designs. The Bermuda Sandcastle Competition is great fun for the whole family.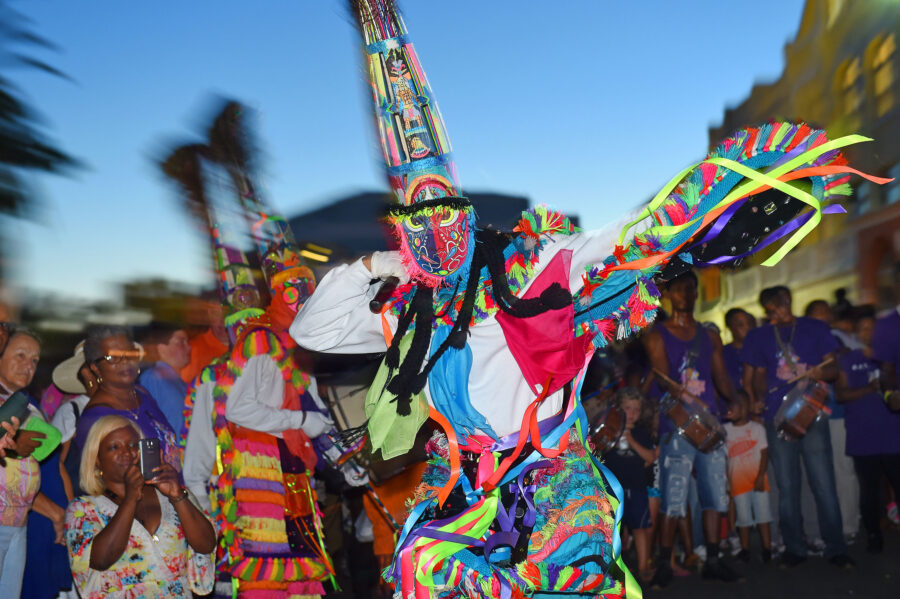 HARBOUR NIGHTS
Family fun is on offer every single Wednesday in the City of Hamilton thanks to Harbour Nights. The popular street festival is held from 7pm to 10pm weekly throughout the summer and showcases local dancers, musicians, artisans, food vendors, a kids zone and much more. Harbour NIghts gives residents and visitors the opportunity to sample local delicacies, purchase Bermudian crafts, enjoy traditional dancing and much more.
DESTINATION DOCKYARD
Head west this summer for Destination Dockyard with four monthly events happening during the season on the North Lawn. Destination Dockyard is a fun-filled event for the whole family featuring an array of local vendors, artists, and talented entertainers. The perfect way to spend a mid-week, family evening. The children can enjoy fun castles and a bite to eat, while the adults bask in the local entertainment and shopping. The remaining dates for Destination Dockyard are July 20 and August 24 for the "big bang" finale.
EASTERN COUNTY CRICKET GAMES
Eastern County Cricket is similar to Cup Match but at the same time, very different. The Eastern County Cricket Association (ECCA) comprises four county cricket clubs – Flatts Victoria (FVCC), Cleveland (CCCC), Bailey's Bay (BBCC) and St. David's (SDCCC). There are three games – the first held two weeks before Cup Match, the second game two weeks after Cup Match and the last game is two weeks after the second. Eastern County has been played since 1904 and is played at Lords at SDCCC or Sea Breeze Oval at BBCC on a year's schedule. The atmosphere is vibrant and fun with great local food, Crown and Anchor and endless entertainment.
ST. GEORGE'S SEAFOOD FESTIVAL
This event was launched last summer and it was insanely successful! Popular vendors quickly ran out of fresh seafood and the entertainment was top notch. The event is held on Ordnance Island in St. George's and celebrates Bermuda's rich seafood culture. From fresh fried fish to shrimp to mussel pies to conch fritters, you'll find it all here at this fantastic event. There will also be top notch Bermudian singers and DJs, bars serving up great cocktails and so much more. St. George's Seafood Festival will be held on September 16 from 12 noon to 7pm.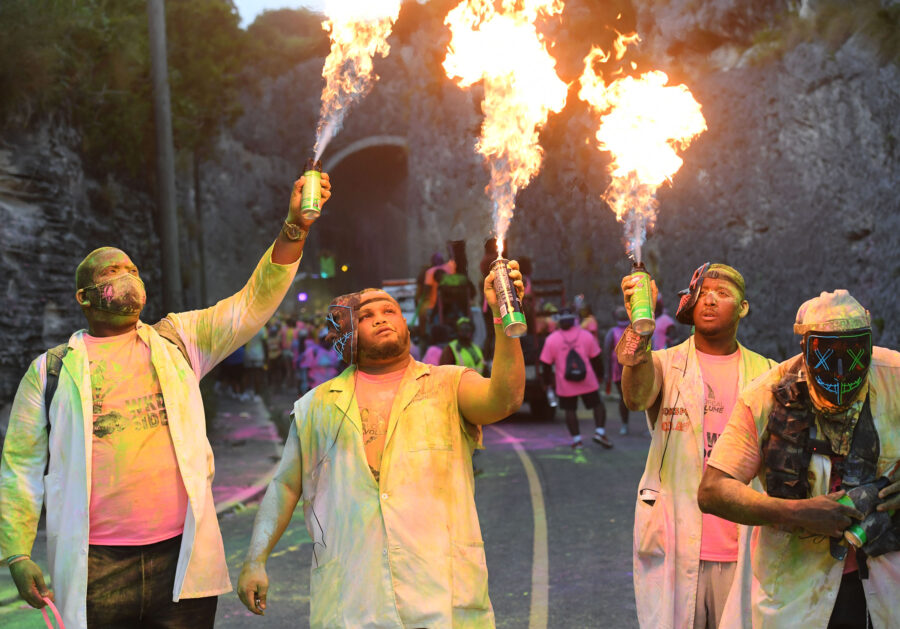 BACCHANAL RUN
If you missed Carnival in Bermuda in June, Bacchanal Run delivers the J'ouvert vibes for a fraction of the cost. Bacchanal Run is organized by Party People and is one of the best parties over the Cup Match weekend. Hundreds of revellers head to Bernard Park for a warm up and then follow the big music truck around Pembroke for a lively, colourful party on the road with paint, powder and sprays of water. The party loops back to Bernard Park for more enjoyment with Bermuda;s top DJs and entertainers. Bacchanal Run will be held on August 5.
BERMUDA PRIDE HOMECOMING
Bermuda celebrates Pride in August and Bermuda Pride will host a number of events this year including a takeover of Harbour Nights, Open Mic Night, Pride Prom, Pride Parade and Drag Brunch. This year's events are focused on "homecoming" and the committee invites those in the LGBTQ+ community who have left the island to return home to celebrate how far Bermuda has come and to recognize how much more work there is to do. The events will be held from August 23 to 27 in the City of Hamilton. For more info, visit www.pride.bm.
And there you have it, ten fantastic events happening in Bermuda this summer. From cultural celebrations to sporting events and food festivals, there's something for everyone. Add these events to your calendar and enjoy the rest of the summer.