Bermudian journalist Emma Farge received her start in the profession at the Bermuda Sun as a cub reporter. After attending Oxford University she found that journalism was a "shrinking industry" but she persevered with unpaid internships with The Sunday Times and Agence France Presse. Then she landed a job with international news agency Reuters covering oil and commodities before breaking out into general news covering the Libyan revolution. She is now Reuters Central and West African correspondent.
Special Sections Editor Kyle Hunter spoke to Ms Farge about her experience of covering the major stories in Africa like the Ebola epidemic and the security threat posed by terrorist groups Boko Haram and al Qaeda.
How long have you been based in Dakar and what is it like to live there?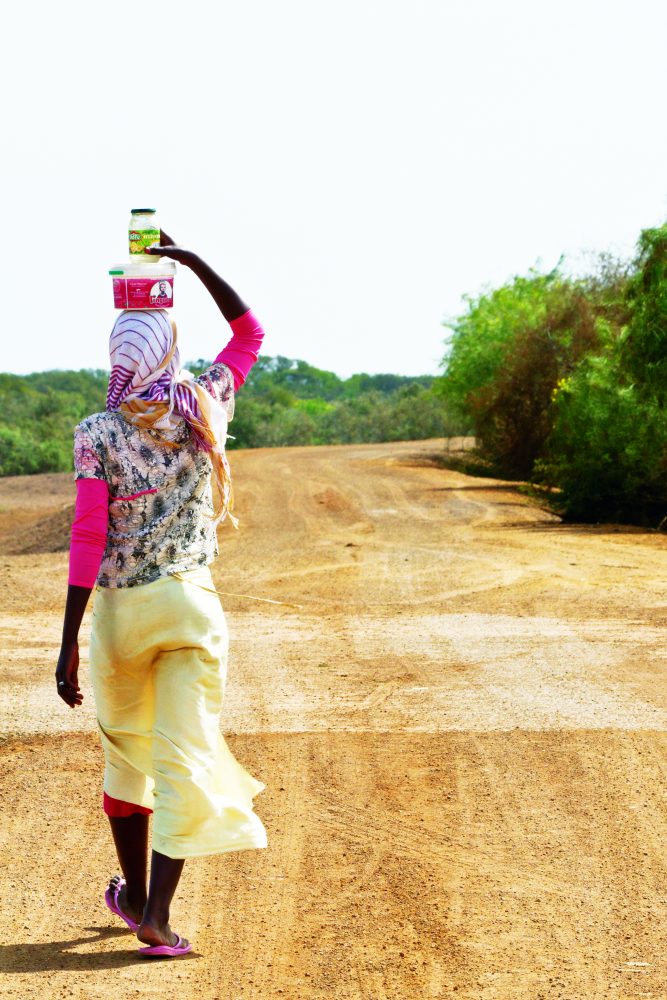 I've been in Dakar since late 2013. Senegal is one of the most stable countries in Africa so it's a very good base and the authorities let us write what we want. The hardest thing is probably connecting with people outside of the expat bubble as the local culture is so incredibly different from my own. It's another language, another religion and many women are not free. One thing that breaks my heart is how many children are born into families without the means to raise them in a culture where birth control is very taboo. Many hand them over to marabouts, or mystic religious leaders, who force them to work in child begging rings.
What are the challenges of working in Africa?
There are so many! Sometimes in autocratic or semi-dictatorial countries, you are kept under quite close surveillance by presidents who are very careful about their public image. I always publish the sensitive information once I am out of the country.
A successful reporting trip in this region is often just as much about your ability to get out of hairy situations as it is about being a good reporter and writer. I once had my sorely needed flak jacket seized by a pigheaded customs official in Egypt and had to spend four days negotiating to get it back. Tears eventually worked.
Another time I got stranded at nightfall near the Malian border with car trouble. We actually have a word for it in French "débrouillard", meaning the ability to be resourceful and get out of difficult situations.
Travelling can be a nightmare as well with bad roads often lined with crooked soldiers looking for bribes. My husband, who is a TV producer, is also a bush pilot and that has proved very useful in getting to remote locations!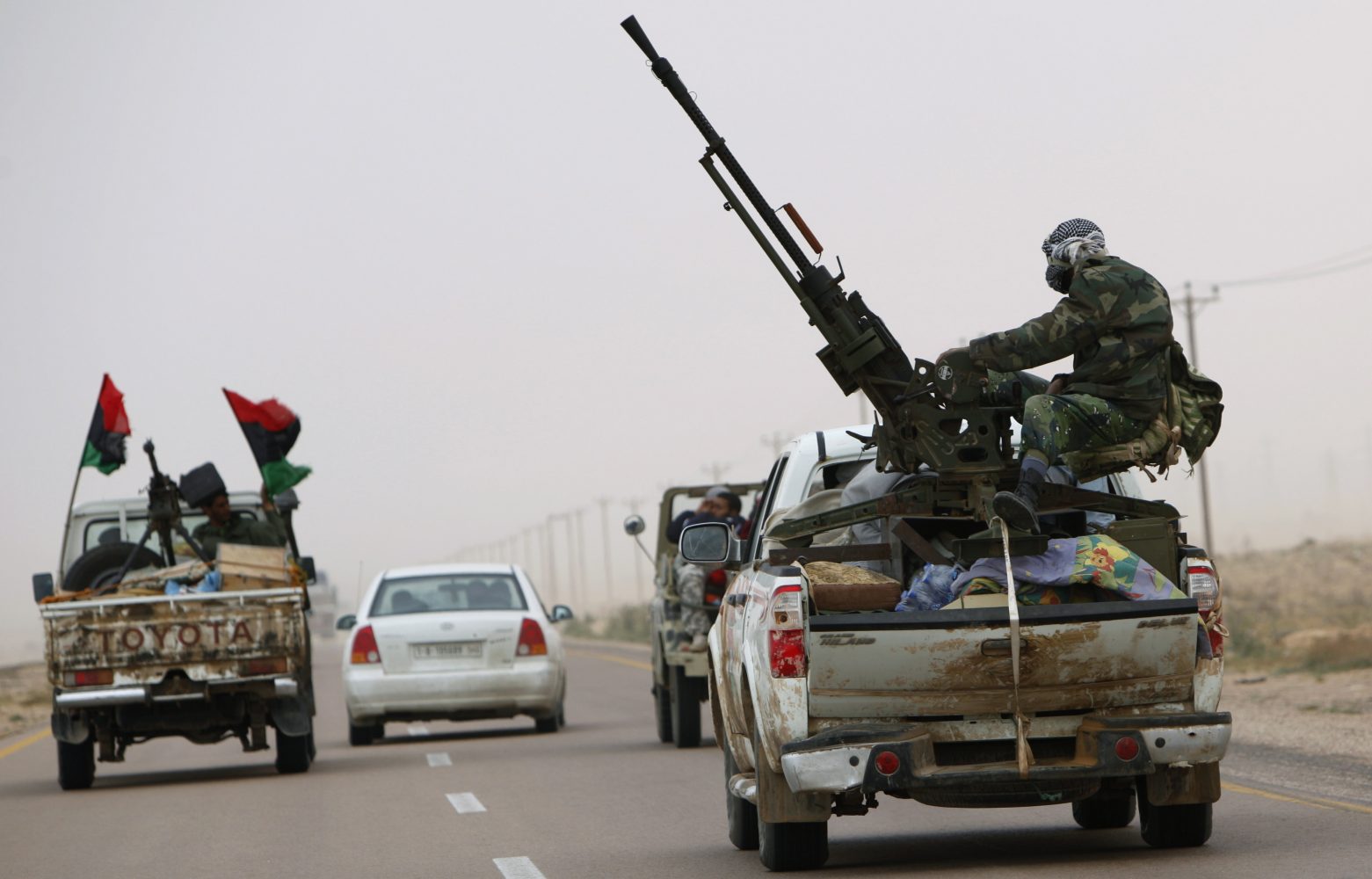 What are the main stories you cover in Senegal … Ebola, Boko Haram?
I was focused on the Ebola story during much of the epidemic. As the outbreak ebbed, I have switched to security stories. The main focus is on Islamist militant groups such as Boko Haram and a local branch of al Qaeda across West and Central Africa which are dogging Western-backed regional efforts to bring stability to the region.
I was embedded with Dutch special forces working for a United Nations peacekeeping mission in north Mali last year to learn about how they are trying to protect local populations. Unfortunately, much of the time the peacekeepers are themselves the targets and the Mali mission has the highest casualty rate in the world.
I went to Chad to cover negotiation efforts to liberate the Chibok schoolgirls (from Nigeria) which unfortunately fell through. This month I have been travelling to mock battle fields with senior US military who are training African armies to protect themselves better as regional jihadists, inspired by ISIS, grow bolder and more sophisticated.
I also do a lot of translating, editing and coaching for our network of local African reporters, especially since I have been pregnant.
In 2012 you were part of the Reuters team covering the Libyan revolution. That team was a finalist for a Pulitzer Prize. How proud were you of that?
Every journalist wants a Pulitzer of course but I was more proud of the stories I wrote than the actual nomination! Sometimes press organisations go after prizes in order to seek recognition and even when it's deserved I tend to be a bit incredulous about that process. Of course I don't object to having greatness thrust upon me, but I am sure that many equally deserving stories were ignored because the editor was working too hard on another story to submit a publication.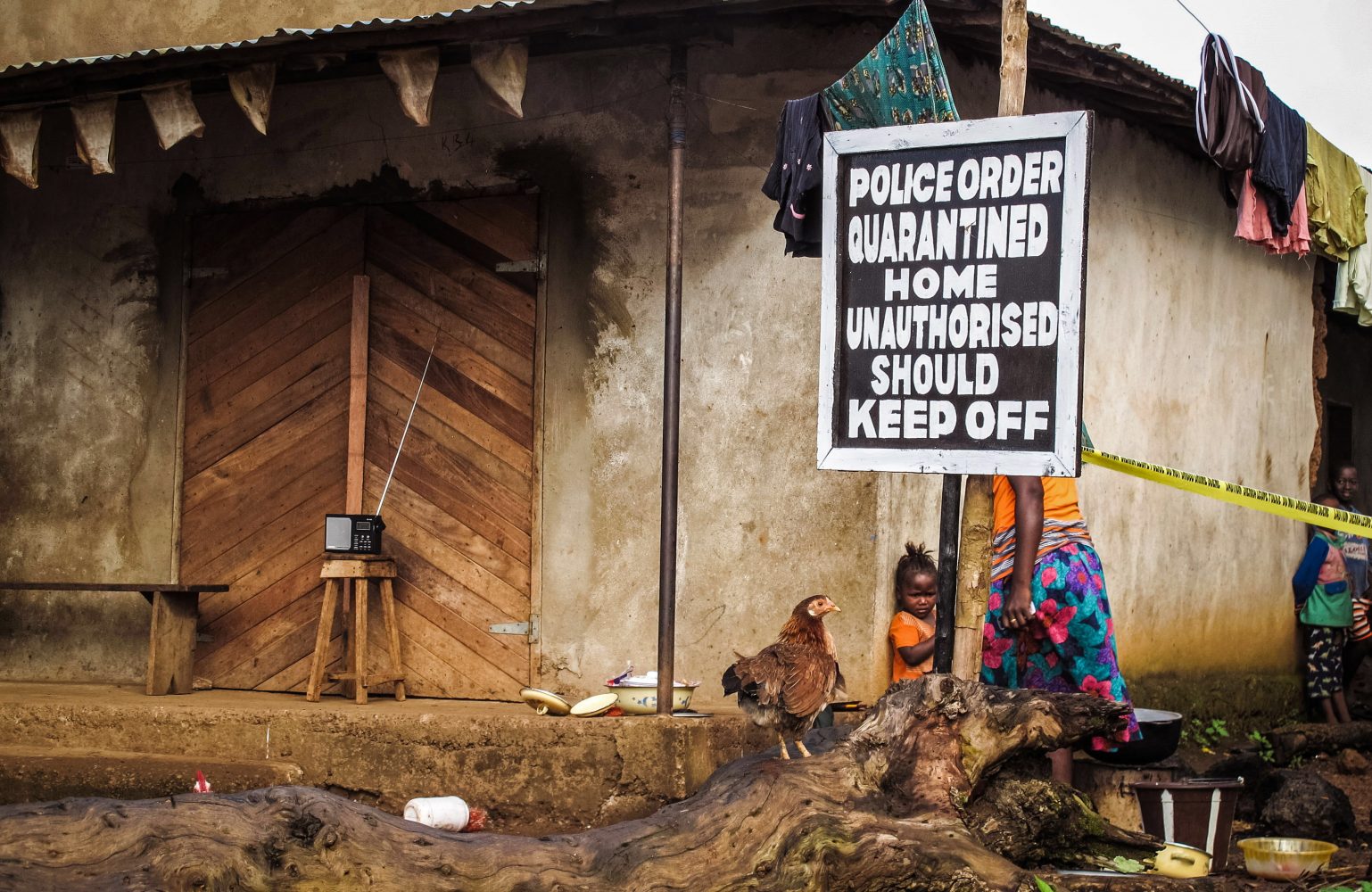 Have you found yourself in any dangerous situations while covering stories, particularly in Libya? I imagine Benghazi could be a bit hairy.
Libya in 2011 was actually a much safer place than it is now. But of course there were moments of anxiety. When I was heading to Benghazi, there had been a number of kidnappings by Gaddafi henchmen including of a team of New York Times journalists. I was nervous during the long road trips as the country was in a state of total upheaval and it was often very difficult to tell whether a group of strangers in an artillery mounted pick-up truck are friends or foes. Gunfire during the night was usually celebratory but it was not always easy to tell the difference, especially alone at 3am. I had a satellite phone for making contact from remote areas and my husband and I even worked out a secret code for alerting authorities in a kidnap situation.
Another worrying situation was when I got a temperature while in a very remote location in eastern Sierra Leone during the height of the Ebola epidemic. I knew that if I fell ill there, even of a normal non-Ebola related illness, I risked quarantine and potentially getting stranded with other sick people who were potentially infected. Thankfully, it was just a temporary increase in temperature due to travelling on a very hot military helicopter. I was always more worried on behalf of my husband and family than for myself though. I chose to take those risks and make certain sacrifices along the way because I thought the story was worth it. They didn't and my biggest fear is that a very personal choice I have made could lead to misery or disaster for my family. After my Ebola assignment, I spent New Year's with my family but did not dare touch any of them for 21 days in case I should fall ill.
Do you travel much in Africa and how do you like living there?
I've reported from nine countries in the region including Chad, Mali and Gabon. Life in Africa can be hard but often you are rewarded with magical discoveries. While reporting on timber trafficking on the Gambian border, I met a spiritual woman who was protecting the remaining trees with magic spells. Since the villagers were afraid of her, they didn't dare to cut down her forest. In Guinea Bissau, I shared cashews with one of Africa's most notorious drug barons who narrowly escaped a US sting operation and is now enjoying a comfortable retirement on his farm. In Chad, facial scarring is a common tribal practice and the haunting beauty of them is transfixing.
What are the stories which have had the greatest impact on you?
It is important to get the right balance between empathising with your subject while not getting too personally bound up in his plight. This was particularly a challenge during the Ebola epidemic because the suffering was so great. We witnessed two people die on the streets before overstretched local authorities could send ambulances. The way they died was terrifying, during what people called the "wet" stage of the disease, when the victim suffers from vomiting and severe haemorrhaging. And they died like lepers, with people staring at them but unwilling to touch or help.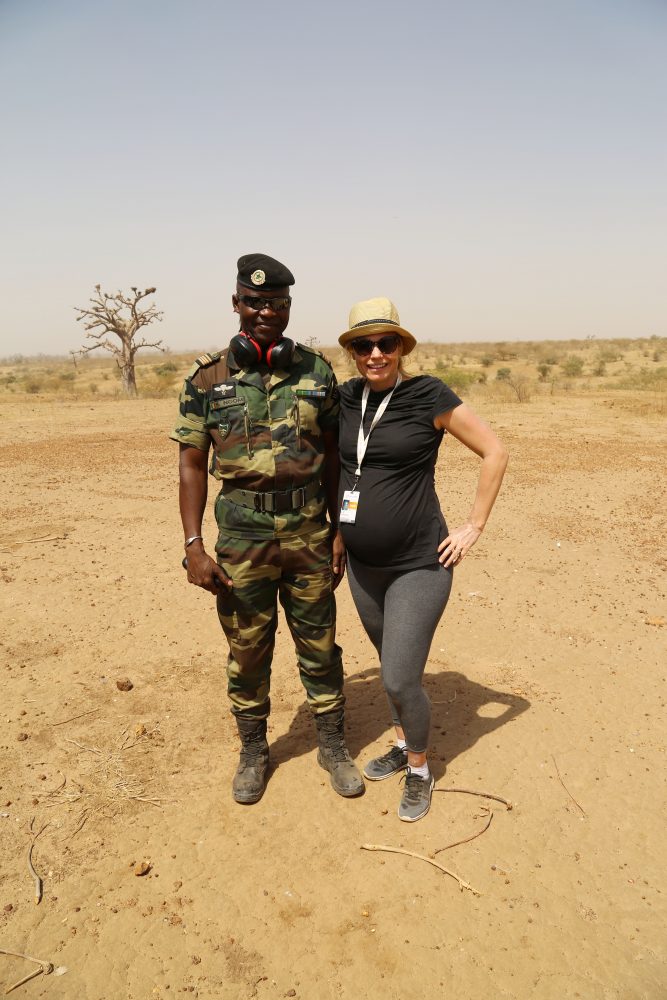 That was hard but when it's hard I tell myself that it is worth doing, not for the glory, but in order to bear witness to someone's incredible story that would otherwise go untold. I had the honour of writing about a Sierra Leonean doctor for example who toiled hours and hours alone in the Ebola "red zone" of a poor government clinic to give his patients the best possible chance of survival. Many of his colleagues died doing the same thing but he was determined to keep going and survived.
What other countries would you like to report from?
Right now, I am looking forward to several months off with my son in Bermuda and Switzerland (where my husband is from). Our baby is due on April 1 and I am so excited about becoming a mother.
After that, the adventures can begin again. I have a strange fascination for little-understood countries run by so-called African "big men". In that spirit I would like to visit the oil-rich Central African countries of Congo Republic and Equatorial Guinea. I love the challenge of just arriving off the plane and saying: "There's a great story here somewhere. You just have to find it."
After that, I would be really interested in reporting from North Africa and potentially getting back into the Libya story if there is a way of doing it safely. The present upheaval there could shape the future of the Western world.
Do you ever get back to Bermuda?
Yes, I try to get back at least once or twice a year. Bermuda is still very much my home and I feel an enormous sense of belonging and spirituality when I am back among family and friends.
I love the pastel colours, the bleating of the tree-frogs and Johnny Barnes' crinkled smile. When I return I do very simple things like swim in the ocean or walk along the Railway Trail, or do nothing at all! "Sitting off" can be very therapeutic!
This article first appeared in RG Spring magazine in 2016.