Walkers (Bermuda) Ltd has been in business for only eight years, but has already established itself as a leading employer by placing third in its debut in the Top Ten Employers.
The Bermuda office of the international law firm employs 56 people, 80 per cent of whom are Bermudians and 80 per cent female — the highest proportion for both groups in the Top Ten — while from a racial perspective, the staff has almost equal Black and White representation.
Given those statistics, it may not be too surprising that diversity, equity and inclusion is of high importance to the firm, which strives to "foster a culture that values and celebrates our differences and individuality".
Success in the legal profession has traditionally been associated with unsociably long hours of hard slog. The comments of employees suggest Walkers tries to break that mould.
One staff member said: "Particularly among law firms, it is difficult to find growth opportunities that come with work-life balance, but at Walkers, time off is valued and colleagues and executives will work to help you take vacation and be present for important life events."
Another employee remarked: "Walkers' growth in Bermuda has been remarkable. I joined a couple years after the firm opened and despite the stressors of opening and operating a new business, it is remarkable how management has maintained a positive and encouraging atmosphere."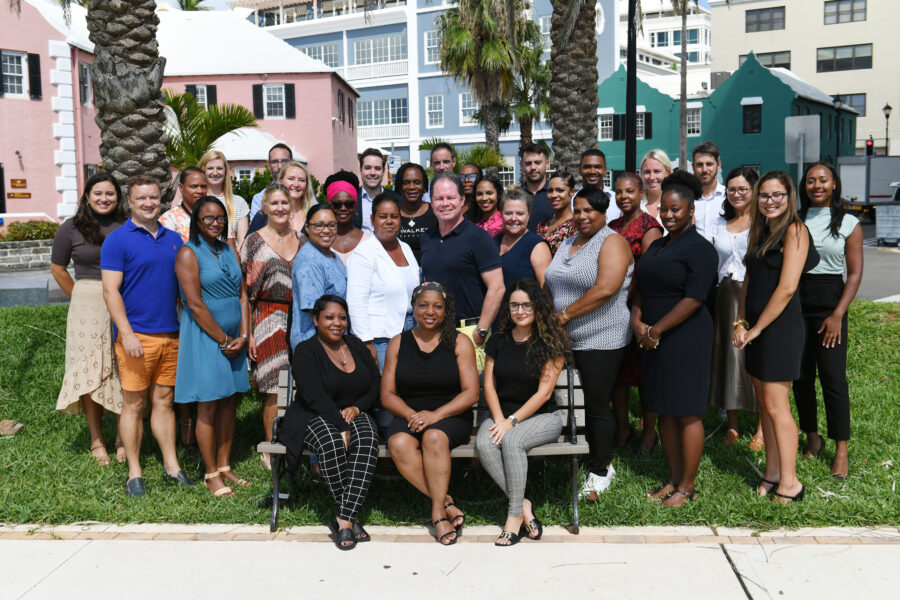 A theme of the survey feedback was that staff feel heard and their opinions valued. Another point many stressed was the opportunity and encouragement to pursue career development.
"The management structure is very flat and open and everyone is able to contribute their thoughts and ideas which will be considered on merit," said a staff member. "The management team thinks about succession and career development and actively implements paths for people at all levels of the organisation to achieve success in their careers."
Walkers looks to attract the next generation of Bermudian talent through its paid, four-week summer legal internship and through its Legal Scholarship Award, worth $20,000 plus up to three bursary awards of $7,500 each, awarded annually to a Bermudian studying law.
WHAT THE EMPLOYEES HAD TO SAY …
"Walkers puts an incredible amount of effort into nurturing and developing Bermudian talent."

"The leaders are accessible, approachable and value the ideas and contributions of the whole team."

"While it is a high- output firm where high standards are set, the environment is family-like."