Island Restaurant Group topped the rankings of the Ten Employers at its first attempt. The company runs eateries including Hog Penny, Barracuda Grill, Pickled Onion, Frog & Onion, Brew and Bolero. With 138 staff, it has the largest payroll among the Top Ten.
Hospitality is a tough industry in which to achieve top-employer status, with the requirements for long, unsociable hours and hard work. That only makes IRG's achievement all the more remarkable.
Employees wax lyrical about career development opportunities, clarity of communication, fair and transparent pay structure and family-like culture.
IRG's business is built on delivering excellence, consistency and value that makes satisfied guests want to return. "We all strive daily to be proud, professional, knowledgeable, passionate and friendly deliverers of dining experiences," the company stated. Success depends on having an engaged, motivated team.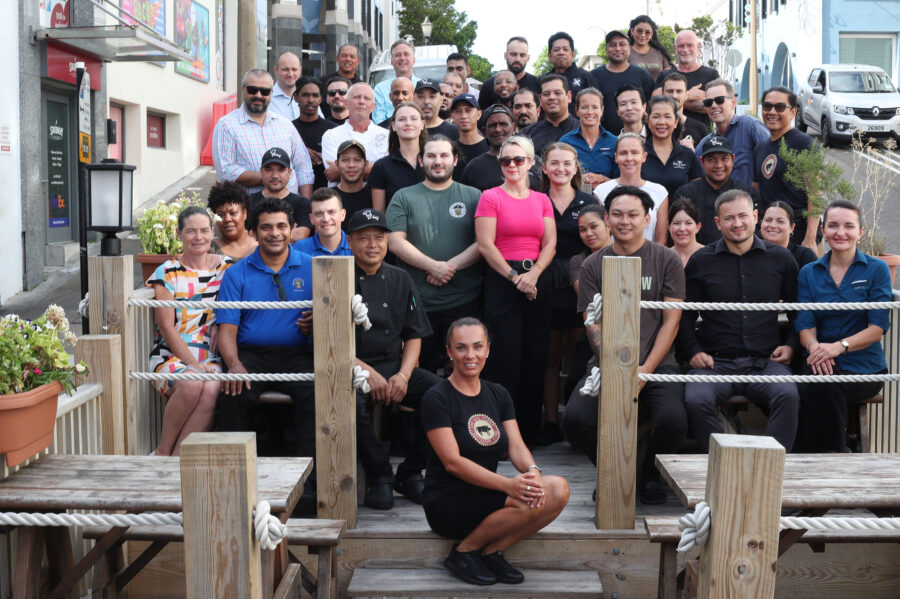 One employee said: "IRG's whole reputation is built on mutual respect for our team and that is conveyed on a daily basis. Our teams are constantly striving to be better and not only for themselves, but for our loyal guests."
Restaurants were among the hardest hit local businesses during the Covid-19 pandemic, but IRG's response as an employer was appreciated by staff, strengthening workforce trust and loyalty. The company paid health insurance premiums in full for six months and provided daily lunch-to-go boxes for staff unable to work, so they could feed themselves and their families.
One employee said: "All employees were looked after during lockdowns and layoffs. Health insurance was covered and staff were given vouchers for grocery stores, along with other great gestures."
An open-door communication policy welcomes feedback and ideas. Managers hold periodic staff meetings, enabling open discussion of how its restaurants can improve the guest and employee experience. Staff are paid to attend. IRG works hard to develop local talent. It has partnered with the Department of Workforce Development, Bermuda College and the Bermuda Tourism Authority to create, from scratch, a Restaurant Training Initiative, which includes on-the-job training at IRG.
The group also operates a Bermudians-only management programme, creating pathways for promotion for capable and motivated locals to higher-level posts currently occupied by work-permit holders.
WHAT THE EMPLOYEES HAD TO SAY …
"Equality, leadership and fairness all in one employer — the best in Bermuda."

"Open effective communication and everyone in the company knows what is expected out of them to perform."

"I even encourage my friends to work here, because they can learn and grow with this kind of management."