Eric Bean Jr is a phenomenal dancer. Blessed with a lithe form that he can bend and shape into spectacular postures at will; even coming to the artform at the relatively late age of 15-years-old would not stop this brilliant artist mastering the discipline.
His creativity, and love of all things song and dance, however, was there from jump!
"I spent the first part of my life, from the time I was probably 4, until I was 9, in California, living with my mom in Los Angeles. My mom always tells me that she knew I was going to be a creative person because of the shows that I loved to watch – I was particularly obsessed with The Mickey Mouse Club. I loved watching that show! Every time it came on, I was always trying to learn the dance moves, and sing the songs, and kept telling her that, one day, I'm going to be in The Mickey Mouse Club!"
"Fast forward to moving to Bermuda – I got to the island, and I hadn't been there since I was 4; so, of course, it felt very new to me. I found myself really interested in the Gombeys, and the Majorettes; I thought it was so cool that there were these two groups that, basically, had an opportunity to use movement to express themselves. I thought that was a really cool thing, and, though I never had an opportunity to join one of the Gombey groups, it always kind of stuck with me as life moved on, and I started getting older."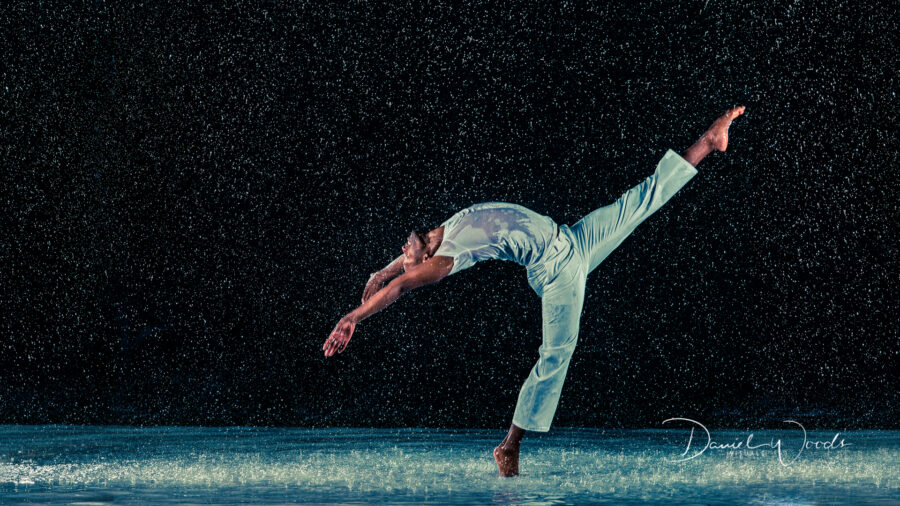 With his love of song and dance firmly established, meaningful encounters with the brilliant Patricia Pogson would lead him to Ms Suzette Harvey, and United Dance Productions (UDP) on a dance scholarship. Mr Bean recalls his first class at UDP:
"I was super excited for it! I remember showing up my first day, and taking this Hip-Hop class, and it was so much fun! I recall coming back the second week to take class, and after class Ms Harvey – who was watching the class – pulled me aside, and she said, 'Hi. So, I think that there's something in there. I think that you could be a really strong young artist, and I would love to give you a scholarship to take any class that you would like to take here; but you have to take a ballet class.'
"Me – being the person that I am – I always love opportunities to learn, and do new things, so I agreed. I talked to my mom – my mom was okay with it. I talked to my dad – my dad was okay with it. So, I started taking classes six days a week. Sometimes I was there seven days a week, because, eventually, Ms Harvey began the junior company of Bermuda Dance Company, and I was one of the young people she invited to join that space.
"So, we would have rehearsal on Sundays – so I would be taking class Monday, Tuesday, Wednesday, Thursday, Friday, Saturday, and then would still come in on Sunday for rehearsals to learn more – it was such an enriching opportunity! Looking back on it, I count myself blessed, and lucky, that I had the chance to be in that space, and experience the things that I experienced."
Having learned exactly what it takes to be a professional dancer at UDP, Mr Bean set off on a whimsical journey that would literally take him around the world, and develop him into a world class practitioner of the discipline, and an authentic Bermudian legend.
Mr Bean has recently completed five years on the cast of Disney's critically acclaimed The Lion King. He is thriving in a profession that requires its practitioners to be impeccable at what they do. His connections to Bermuda, and UDP, however, remain as strong as ever:
"Ms Harvey is kind of like my dance mom, you know. That's how I talk to her whenever I speak to her – I call her mom. She is one of my biggest advocates, biggest influencers in my life and career, and she is also one of the first people who gave me the opportunity to come home and teach, and create. I think at this point I have created probably 20 – if not more – dance numbers, and pieces, for UDP over the years; and every time I do, it's such a joy to come home and get a chance to work with the next generation. To get a chance to see her, and see all the amazing work that she does for dance in our country, and for the youth in our country. I'm truly blessed, and truly honoured that she considers me to be like her dance son, and that she saw something that turned into a lifelong career, and a lifelong passion, for me."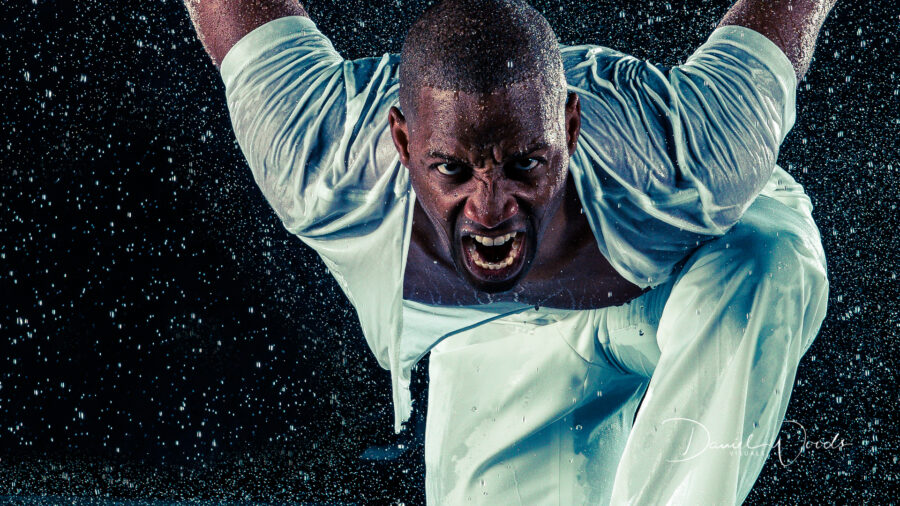 Mr Bean loves Bermuda's "friendly nature" and "welcoming spirit," but he really lights up when he talks about the diversity of Arts in Bermuda, which continue to inspire him daily:
"One of the other things about Bermudian culture that I love is our connection to music. Anytime I talk to somebody about the arts in Bermuda, I always tell them how amazing the country is, because, even though it's small, there's so much talent in Bermuda! Everything from dance, to singing, to acting, to music – our country is kind of like an incubator of all of this raw natural talent.
"I think that's because we have such a strong, visceral connection to rhythm and music. We have so many influences that have come through our island over the years that it becomes this melting pot of culture. We have the Gombeys, we have the Majorettes, we have the Portuguese Festival, we have people who are coming in from various parts of the Caribbean, and bringing elements of carnival, we have people who are coming from Europe, who are coming from Africa. We have so many amazing influences within our country that it's created this beautiful space for artistry and artistic development, and that has really informed the way I create."