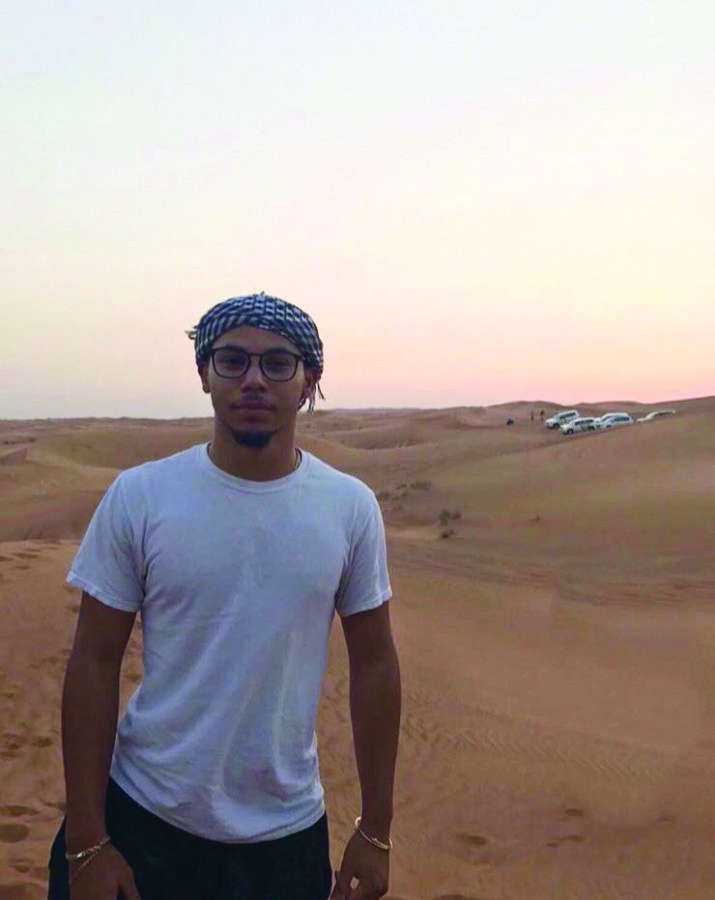 23 year-old Shakhai Trott, comes from a long line of Bermudian football players — his grandfather being national team footballer and cricketer, Winston "Coe" Trott.
Following his passion for the sport, he attended high school at South Kent School in Connecticut at 14, where his football career was taken to the next level.
He was picked to play Division 1 football at Drexel University, however, Shakhai is more than just an athlete and wanted to focus on studying and travelling — so he retired.
To date, he has travelled to Spain, Prague, Austria, France and more and has worked at a travel agency in Greece for six months, studying the language while earning his bachelor's degree in international business.
Now, he is living in Dubai, studying towards his master's degree..
What took you to Dubai?
"Well, I was studying in Philadelphia and I wanted a different experience just to learn more about the world I suppose. So, Dubai was one of my options and I was able to go there and study – I think it was the best option for me personally."
Where are you studying?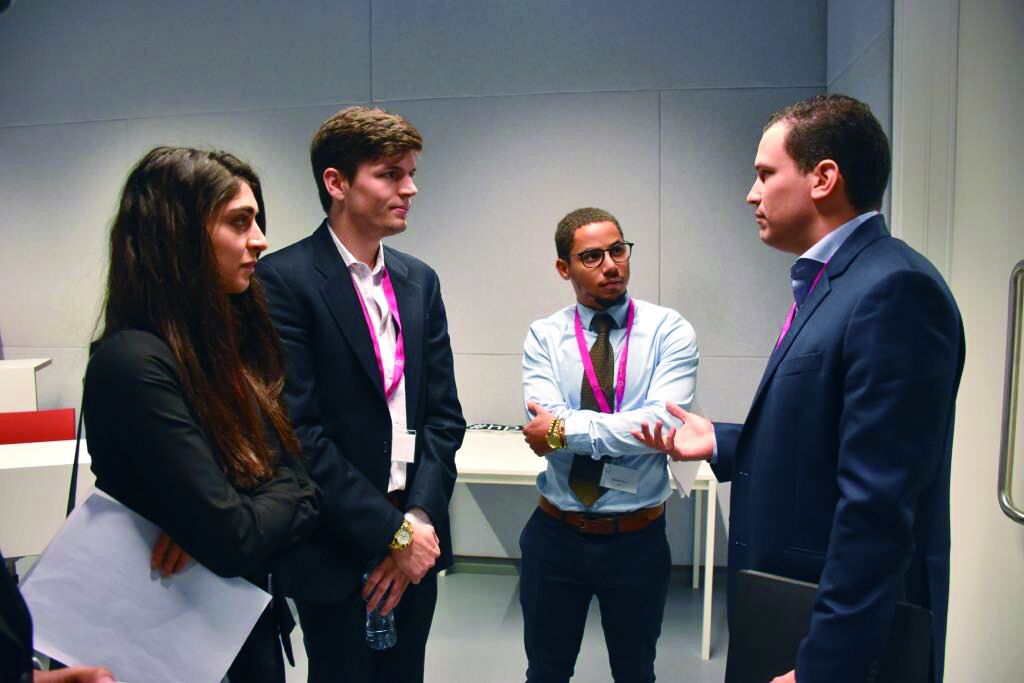 "I am at Hult International Business School – there's even more than international students there, the entire area of Dubai is international so you go outside and see people of different races, countries, religions. There's an interesting mix of different people and cultures
Is Dubai as conservative as people make it seem?
"People think that it is more conservative on the outside than it really is. I don't feel that out of place when I'm here, I don't feel like I need to not do certain things as much as you would think before actually going. But it is different than Bermuda of course."
What do you like best about Dubai?
"What I like best is that there's always something to do, different people to talk to, different cultures, different foods to try. So, there's a mesh of everything. I like the complexity of it best. There's many things to learn.
Are you still playing football?
"I play maybe once or twice a month, not often, but I do get together with some friends and kick a ball when can"
What do you do for fun?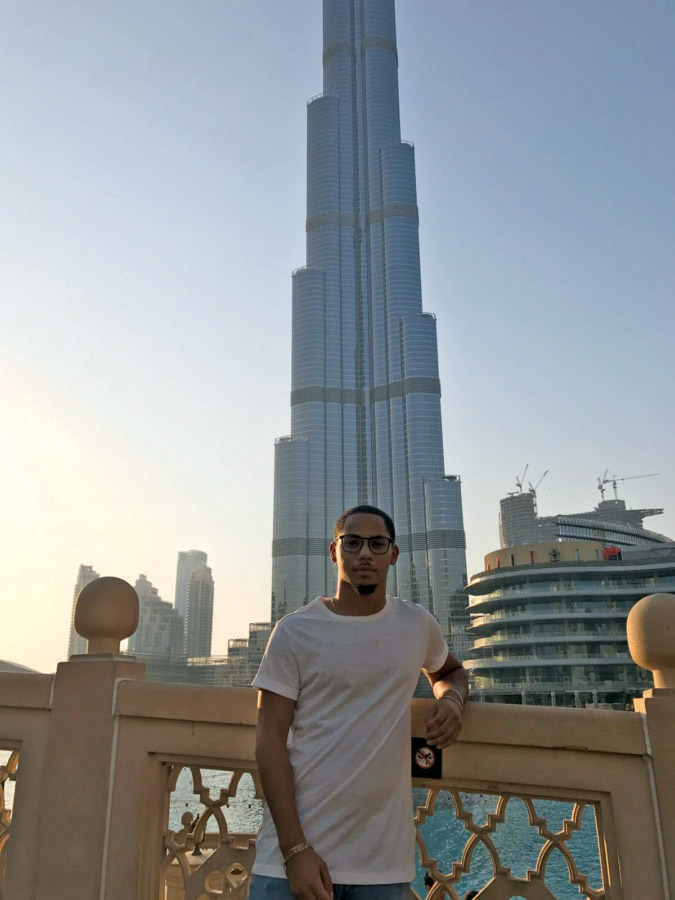 "Even though it is a conservative place, most people go out for drinks with friends or eat. On the weekends we have brunches which are delicious. There's always something to do with beaches close by and different excursions like going into the desert or some of the souks in the traditional shopping areas."
Plans for the future?
"I'm actually leaving Dubai in May and going to Shanghai next to continue my studies. It's part of a global rotation programme so eight months in Dubai, two in Shanghai, then two in London before I graduate.
What advice would you give for those looking to study abroad?
"I would say to do it while you can. For me it doesn't always have to be the upscale or familiar or comfortable places. Immersing yourself in the language and culture sometimes is more learning than you'll ever get inside a classroom."
24 hours in Dubai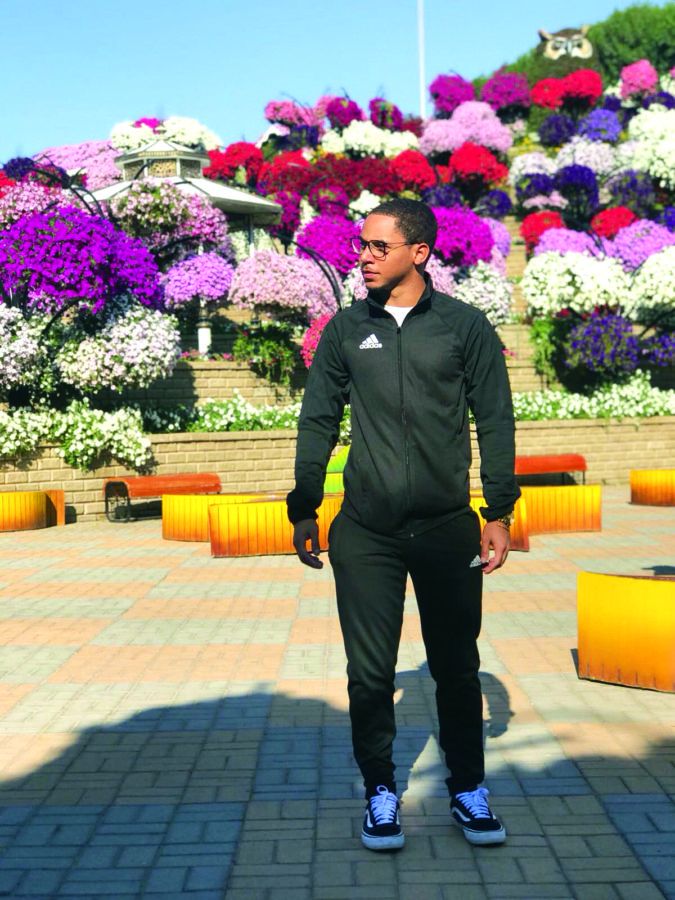 Home to the world's tallest building, one of the largest malls in the world, an indoor ski slope, and a stunning resort complex in the form of the Jumeriah Palm there is more to do in Dubai than can possibly be crammed into the space of 24 hours. However, if time is short, here's what you absolutely have to do.
Souk (Arabic for market)
Go to the heart of old Dubai and spend the morning at the Gold and Spice Souks. This is a great opportunity to better understand what Dubai was like before the city boomed, and to get lots of high quality spices (and gold!) for a great price. Here, visitors also get the opportunity to cross the creek that goes through the city via Abra.
Burj Khalifa
If you want to get a view of Dubai then there is no better place to do so than from the top of the world's tallest building. Some 160 storeys tall, or 2,722ft, residents include the Armani Hotel Dubai, four swimming pools and two observation decks. You can book tickets via the building's website www.burjkhalifa.ae.
 Dubai Mall
You could easilyspend more than 24 hours just walking around Dubai Mall, as it's one of the largest shopping mall in the world! This is a great place to grab lunch, browse some unique Dubai stores as well as international brands and visit the famous Dubai Aquarium. Also check out the mall's indoor zoo, with a variety of animals from penguins to crocodiles. The shops in the mall vary from luxury to ready-to-wear, tending to every taste, and the restaurants do too.
Sunset at the Dubai Fountains
Dubai has taken the famous fountains at the Bellagio in Las Vegas and made them bigger and better. The world's largest choreographed fountains, they go off every half hour, between 6pm and 11pm every night. This is one of the best spots in the city to watch the sunset. They are located at the Dubai Mall, so you don't have to travel very far. The fountains are synchronized to Arabic music, Micheal Jackson hits, and even opera.
Spend the evening at the Jumeirah Palm
This man-made island imitates the shape of a palm tree and has an array of hotels to stay the night. For those looking to spend a little more, Atlantis The Palm is one of Dubai's landmark five-star hotels, located at the island's crescent, with a waterpark attached to it, should visitors have some time to kill in the morning before they leave. The hotel also hosts some household restaurants like Nobu and Ossiano for an evening drink. Other hotel options are Fairmont The Palm and Jumeirah Zabeel Saray, massive resorts with their own private beaches.