Carey Olsen Bermuda Ltd continued its stellar track record in the Top Ten Employers, claiming runners-up spot to follow its two first places last year and in 2019.
Set up in 2017, the Bermuda branch of the international law firm has seen strong growth in its business ever since. Over the past year alone, its payroll has risen more than 15 per cent to 52 people.
The staff is 60 per cent female and 53 per cent Bermudian, and the firm placed second in the Diversity Index section of the survey. Employees speak glowingly of the working environment, describing a meritocracy where everyone's opinions are heard.
One employee said: "Carey Olsen prides itself on being transparent and meritocratic. We have regular town hall meetings where fee earner's billable hours are shared with the group in an effort to educate staff on how various sectors of the business are performing. This lends itself to transparency when it comes to promotions, which are based on merit rather than office politics."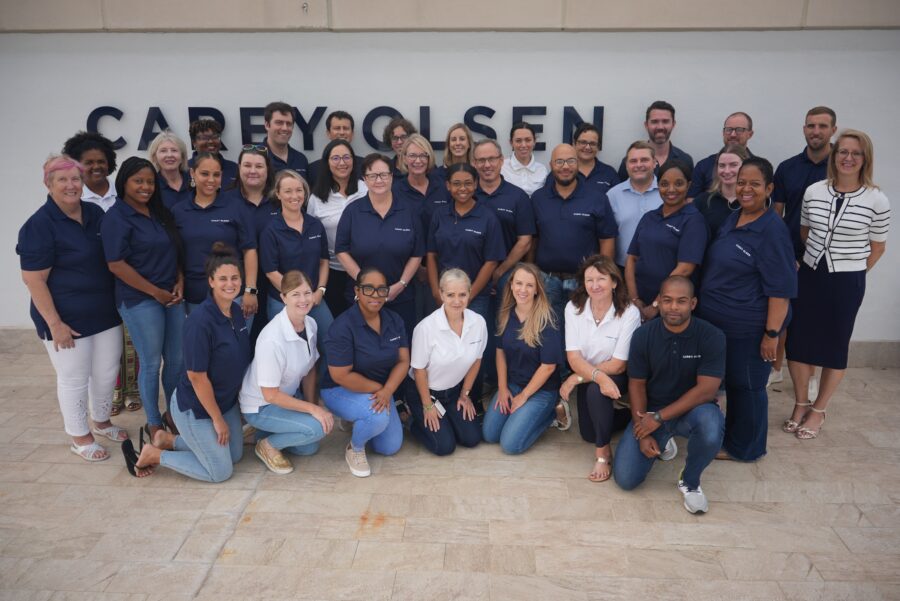 Staff feel the firm strives to have value for Bermuda, in the business that it brings here through Carey Olsen's global network and in local employment. As one employee said: "We prioritise the employment of Bermudians and seek to retain jobs in Bermuda over outsourcing to cheaper jurisdictions."
Supporting the development of local talent is also important to Carey Olsen. Its Investing in People Award is a scholarship that supports a Bermudian law student, while all Bermudian athletes are eligible to apply for the Carey Olsen Athletics Scholarship, a one-year bursary to support their sporting career.
Each year, the Pupillage Programme is offered to two Bermudian aspiring lawyers, who are paired with senior lawyers for one-on-one training to prepare them to meet the requirements to be called to the Bermuda Bar. The mentoring programme helps new recruits integrate into the firm, while the Women's Network fosters the professional development and recognition of female leaders. Philanthropic activities include participating in the Relay for Life, as well as donations and volunteer work for charities including the Family Centre, the Coalition for the Protection of Children and the Grateful Bread.
WHAT THE EMPLOYEES HAD TO SAY …
"In my 38 years of being in the working field, this is the most appreciative and enjoyable place of employment."

"We all roll our sleeves up when we have to and we work as a team, supporting each other (no person left behind!)."

"The firm as a whole strives to be the best in class, both as a service provider and as an employer."