On the 'Mount Rushmore' of great Bermudian dancers, proudly sitting to the immediate left of the iconic Gombey mask, is Suzette Harvey – a young lady who took Bermuda's dance scene to stratospheric heights when she decided to 'serve' the establishment in the early nineties.
Born and bred in Bermuda, Ms Harvey reminisces on what led her to dedicate her life to the art of dance:
"I grew up in an environment of entertainers; my paternal grandmother – she was a singer – she loved to perform, she always sang around the house, sang in church. My step-grandfather was a calypsonian, and my maternal grandmother was a tap dancer; so, I've always been in and around an environment of creative people. I think that was definitely a part of my creativity, and my determination to be successful in the arts.
"Upon graduating from the University of the Arts [in Philadelphia], and returning to Bermuda, my first job at Devonshire Academy – I just happened to get a job working alongside very established Bermudian artists, such as Ghandi Burgess, Patricia Pogson – and then we had some international artists as well, that were teachers; Gloria McCauley, who, at that time, was Stevie Wonder's mother-in-law, she was the music teacher there, and we had a guy, Artie Reese, who was the lighting designer – so, I sort of walked into this performing arts group. I started with some amazing people who, sort of, just helped to develop my creativity even further."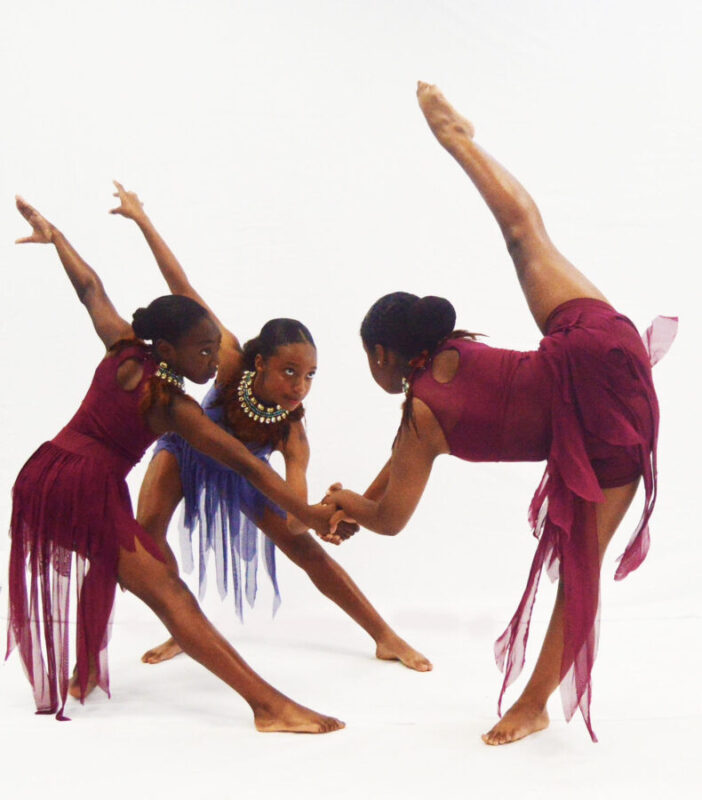 Starting out as an extraordinary dancer in her own right, Ms Harvey became even more essential to our culture as a teacher. When she founded United Dance Productions (UDP) in 1990, she changed the art scene in Bermuda forever. Where there was once only song, music, poetry, emoting, and some dance to complement the other arts – UDP would usher in an explosion of movement on stages across this island nation, bringing dance to the forefront, and never looking back! Ms Harvey continues:
"I was influenced by a Broadway show called Sarafina back in the early 90s – 1990 to be exact. It was about apartheid, and the free Mandela movement, and I was really taken aback by that show. So, when I came home upon graduation, I decided to do a tribute to Nelson Mandela at the old Ruth Seaton James auditorium, which was a collaboration – for which I brought together many different artists around the island; not just dancers, but also musicians, and singers. We were supposed to do a one weekend show, which ended up – by popular demand – turning into a three-weekend show!
"That was the start of United Dance Productions. From there, there was just no stopping. I had to keep going because people were so excited, so enthused, and, at that time, had never really seen anything like that. So, I decided that we would just continue on doing performances; and so, we did a show the following year, and then from there I decided that I would open up a small space just to have some dance classes.
"It wasn't really an official school – I shared the space with Patricia Pogson at the time. We started – not really a company – but we had a space that we called Black Box. Black Box was the beginning of bringing artists in – from there we did lots of different shows; For Colored Girls Who Considered Suicide, which was another Off-Broadway show written by Ntozake Shange. You know, we just really started to build up some fire, and we were invited to do different shows in the hotels. Ain't Misbehavin' was one, and we did another Broadway show – Nonsense – that was all under the direction of Dusty Hinds; he was actually the Producer as well."
Of course, Bermuda's ultra-conservative atmosphere would ensure that life would not, entirely, be a crystal stair for an artist who was so abundantly young, gifted, and black:
"Early in the game, when I came back to Bermuda, I realized that I would be stereotyped because of my dreads. So, being labelled, I guess, a rebel – you know, things didn't always go in my favour. Not everyone is always happy for what you're doing; there were so many people that I didn't realize were still trying to hold me back. Like I said: I was young, I was fearless, I was going international, I was bringing in choreographers, I was moving children overseas to dance workshops, I was doing everything possible. I had all sorts of contacts from colleges, so I was unstoppable at that time."
A major contributing factor to the UDP juggernaut was a neo-consciousness in the early 90s black community in Bermuda:
"Little did we realize in 1990 that Bermudians were starving for an Afrocentric approach to the arts, and I think that was a great part of our breakthrough in a crowded marketplace that already consisted of at least three thriving dance studios. So, because we were producing entertainment based on what was going on locally and internationally – as far as black people suffering – Bermudians definitely wanted to be a part of that experience. They signed their kids up for classes, and they supported our events – it was the realization that people were hungry for black entertainment, and the ballets that were being presented were not meeting the needs of everyone."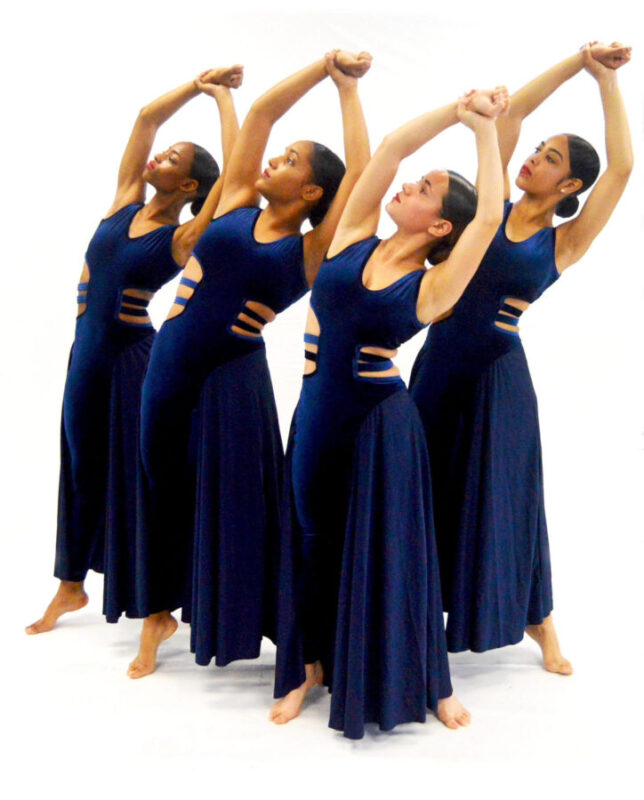 Having created massively successful works of Bermudian art for local and international consumption alike, Ms Harvey is still refreshingly humble, approachable, and appreciative:
"I'm just so happy that people embrace what I've done over the years, and really have enjoyed the creations I have put on stage. So, culturally I would just say that I'm humbled by the fact that I'm being considered as a culture creator, and I'm just happy to have been able to give back to the people of Bermuda, and especially the children of Bermuda. Dance is another way of educating students – through history, and developing skills, creatively, that they can take with them for life. So, I'm very appreciative of the fact that Bermuda has given back to me by supporting what I've been doing since 1990, right up until now."