by Annabel Cooper
Brianna Buchanan never wanted a stagnant career. The 28-year-old audit manager in KPMG's Bermuda office, is dedicated, ambitious and excited for what the future holds. But she doesn't sugarcoat it. Passing the Chartered Professional Accountant (CPA) exams is challenging. However, she strongly believes the effort is worth it, especially in Bermuda where financial services are such a dominant part of the economy.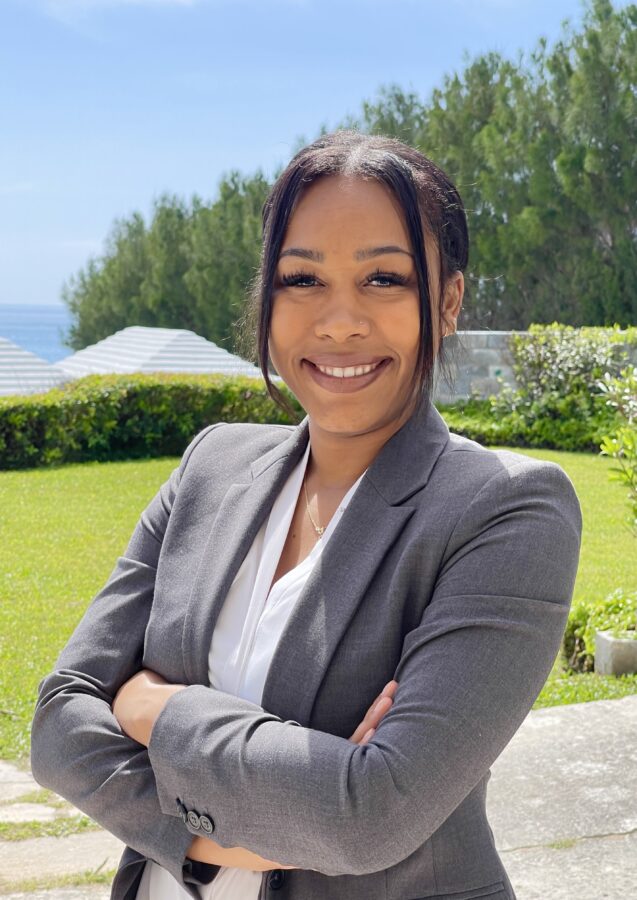 Ms Buchanan has a US CPA, but KPMG also offers support for the UK ACA, UK ACCA and Canadian CPA. Which one you choose will often depend on where you went to university, however the requirements and process for each differs.
At a minimum, you need a bachelor's degree to pursue the CPA, but the US has a credit requirement of 150, so students will often need a masters' degree to meet that.
For the US, you also need to pick a state to register with, as each one has a different licensing body. Ms Buchanan, who is a dual American and Bermudian citizen, picked California, where she was born.
While you can study in Bermuda for the US programme, you have to fly there to sit the four exams. The UK and Canadian programmes on the other hand are much more flexible.
"You wouldn't have to take additional university credits. They'll have courses built into the programme," she explains. "Your programme will be more tailored to where your education level is." You can also sit the exams from Bermuda.
On the flip side however, this tailor-made approach takes longer. At a minimum, the CPA process will take 18 months for the US programme, but around two to three years for the UK or Canadian one.
While you don't need to be working at an accountancy firm to achieve your CPA – Ms Buchanan took her first set of exams while still at university – she says that getting into one of the 'big four' accountancy firms' graduate trainee programmes will give you the best start and support. The big four are KPMG, PwC, EY and Deloitte.
"All the big four offer a graduate trainee programme where we'll take students with no experience straight out of university, bring them on board, give them the baseline training and work experience you need as an upcoming CPA," she explains. "We also give them paid study leave so they can work and take time off to finish those examinations to become qualified."
Each student entering KPMG's programme is also assigned a career coach, education mentor and managing director mentor.
A common misconception about accountancy is that it's boring and often, when Ms Buchanan speaks to young people about her job, they just think of bookkeeping.
"My job is far from boring," she says. "I'm interacting with the board of directors and CFOs for these multi-million-dollar firms on a daily basis. I'm auditing complex investments. I get to travel for my client. I think it's a very rewarding career path."
As a manager with five years' experience in the firm, she is also a mentor, manages a team and plans and manages audits.
Ms Buchanan is particularly motivated by the global mobility available in her chosen career. "We're everywhere," she says. "I know people who have started in Bermuda and then gone to Australia. They've gone to the UK. I think the opportunities are endless in a big four international company like KPMG."
Working for a big accountancy firm, however, can be intense, but once you have your CPA, you have earned skills that are transferrable to so many other career paths.
"Once people leave here, they tend to become reinsurance accountants, fund controllers or CFOs. It's a broad array," she says, adding that there are also great opportunities by staying within the firm as students can experience management consulting, internal audit, IT advisory, tax and audit. "A student is bound to find an avenue that best suits them," she says.
To be a successful accountant, says Ms Buchanan, requires discipline and self-motivation: "You have to be able to push yourself. I think you have to be very goal-oriented to thrive in this type of environment." If you can do that, she adds, "the opportunities are endless".