by Krystal McKenzie
The Bermuda Fire and Rescue Service (BFRS) is more than an organization that provides emergency service response. It is the men and women who sacrifice their lives and families to serve Bermuda. While the BFRS works closely with various government departments, as well as the Red Cross, to ensure safety is the highest priority during a normal day, they have extra challenges during a hurricane.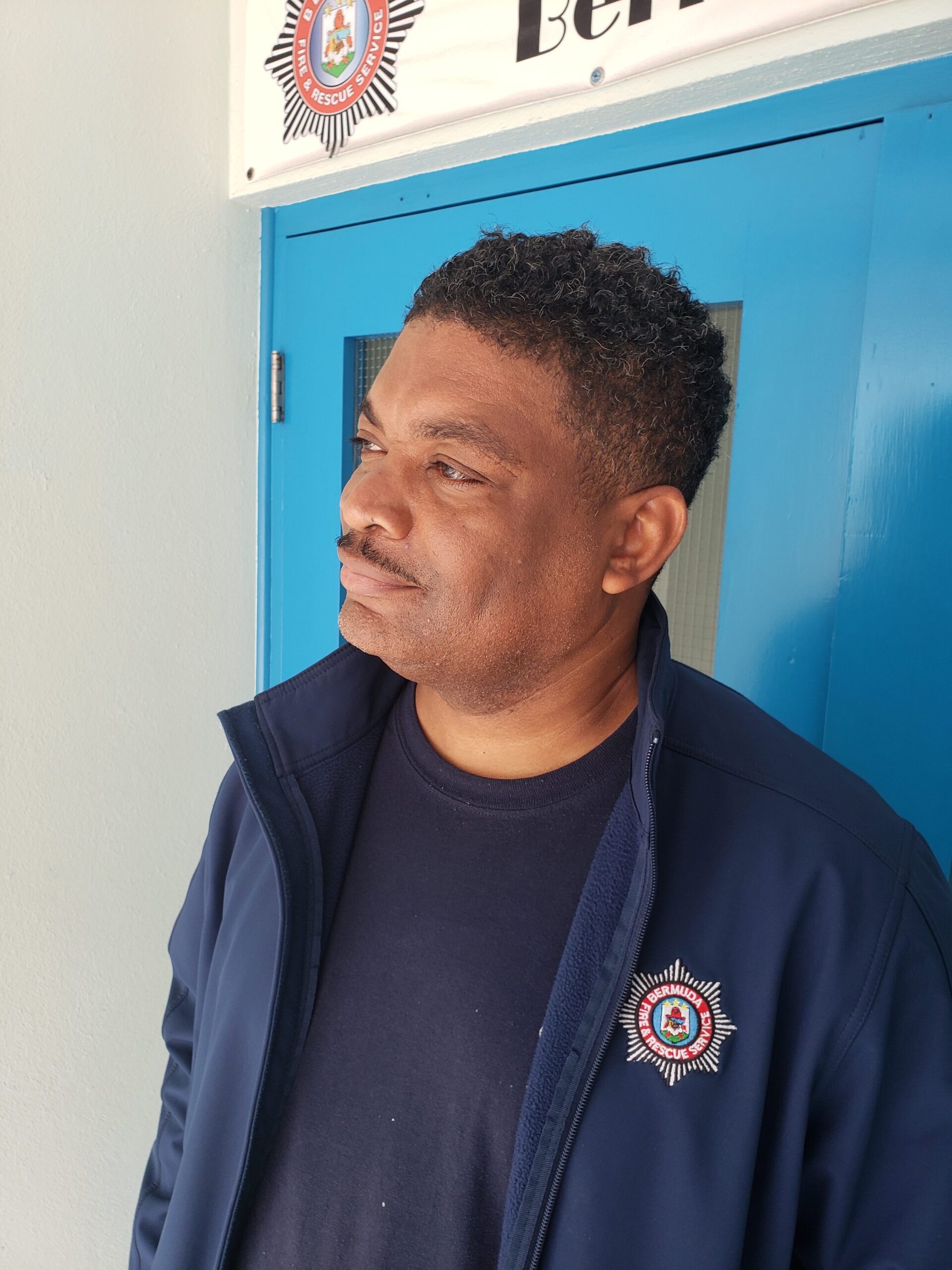 Fire Safety Education Officer Sergeant Gavin Carter explains how he and his colleagues manage particularly stressful emergency situations. "All fire trucks on-island are custom built for Bermuda's roads so that hopefully anywhere they go is accessible," says Carter. "There's also a fire boat on hand, which is stored at the Clearwater Station, which supports the Royal Bermuda Regiment (RBR) and Bermuda Police Service (BPS) if needed." 
One of the challenges is proper staffing, as all equipment needs to be operated by trained professionals who sacrifice greatly to keep the rest of us safe. On top of that, firefighters can be stretched thin when members of the public don't utilize common sense and good judgement and put themselves, and others, at risk. 
"The public is urged not to take any unnecessary risks during a hurricane," says Carter. "The BFRS acknowledges and appreciates the majority of the public who help keep Bermuda safe during hurricane season and help to recover after a storm." 
However, not many people know what must be endured to have this emergency service available, and the toll these roles take. From providing emergency medical services to responding to road traffic accidents, the scope of this role seems to know no bounds. 
HURRICANES IN THE FIRE TRUCK 
"People must realize that if they put themselves at risk, we have to put ourselves at risk," says Carter. "We have to be in the station 10 hours before the storm is a threat and have had to shelter in place anywhere from 12-36 hours during a storm. You must make sure your own home is well secured, and your family is prepared as best as possible beforehand," he says. 
Worrying about their own families is also stressful during these times. "You might not always be able to stay in communication with your family; that can be extremely taxing mentally and emotionally."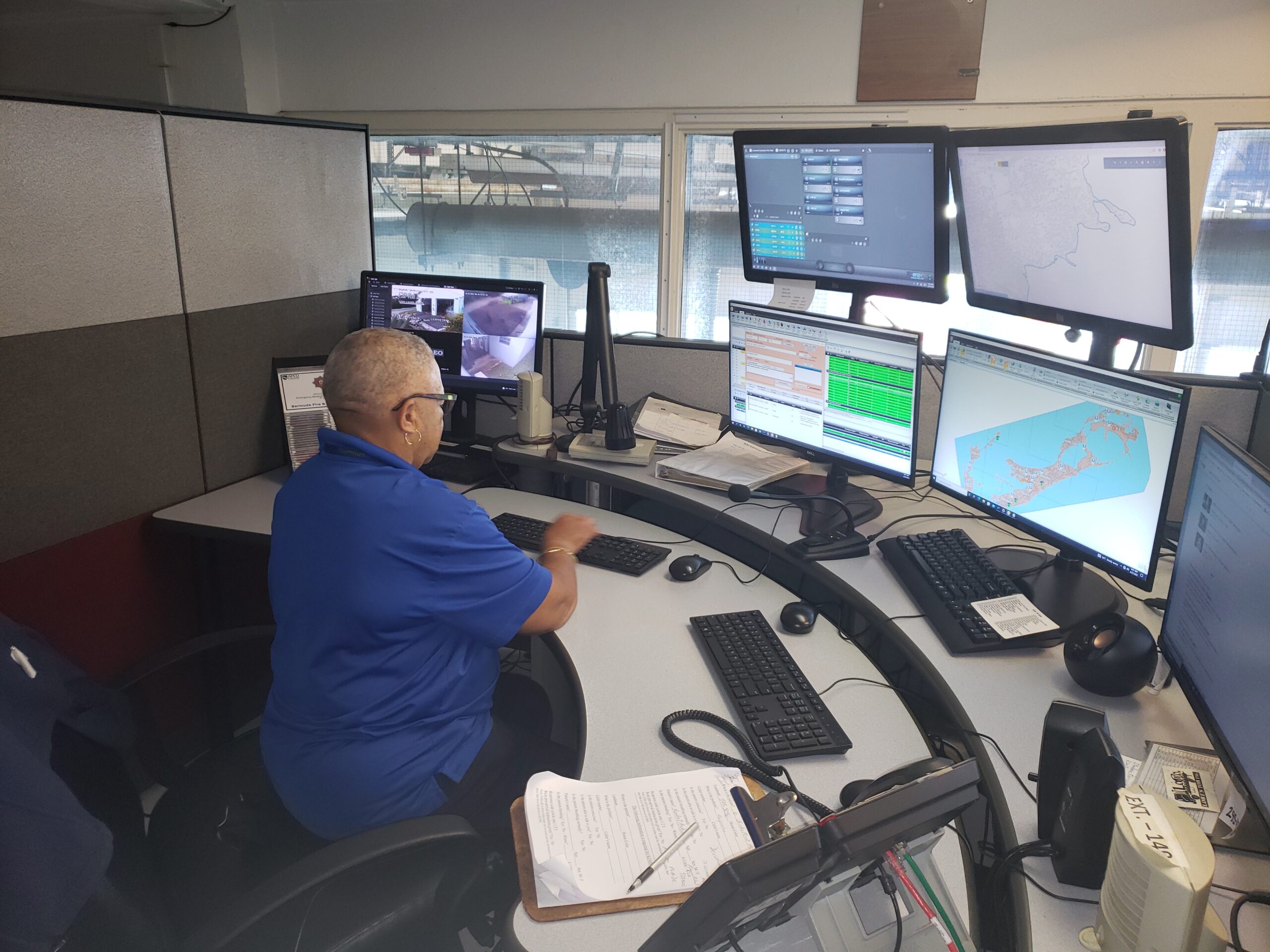 Considering that each shift is two days (9a.m. – 6p.m.), two nights (6p.m. – 9a.m.), then off for four days, it's a marked difference when in hurricane mode. The shift pattern can change to 12 hours on, 12 hours off. "Depending on the severity of the storm, you may not go home for days," says Carter. 
This can be especially taxing as calls are coming in non-stop. "We get calls about everything from sparking electrical lines to roofing jobs. That means we are working longer and harder because of our duties during a hurricane," he explains. 
They have had to make difficult, ethical decisions like whether it's even safe to help. During Fabian, for example, emergency workers were ready to go out on the Causeway, "but we were called back and had to make the hard decision to not help in that situation as it was too dangerous for us as well." 
While attempting to drive back to the Hamilton station, the strong winds felled large Casuarina trees near Sleepy Hollow in Hamilton Parish that blocked the road. Although risky to get out of the vehicle to try and clear them away, they had no choice in order to proceed. "After struggling in the wind and rain to move these huge limbs from our path, we got back in the truck to discover it would not start," Carter remembers. "We ended up having to ride out the storm in a cramped space hungry, tired and anxious. When the storm was finally over, we had to kick in to clear the roads and continue to prioritize the needs of not only ourselves, but others. That was a tough ride." 
EMERGENCY DISPATCH 
"Police, Fire, or Ambulance, where is your emergency?" That's how 911 calls for emergency dispatch are answered. All calls are picked up at the BPS Co-Ops Centre in Prospect, with the police operator answering incoming calls. 
Depending on the nature of the emergency, calls are then transferred to Bermuda Fire and Rescue Dispatch facility at 49 King Street for fire services or an ambulance. During a hurricane, calls are dispatched in co-ordination with the Emergency Measures Organization, and when it is safe to respond, they utilize all available resources. 
Hurricane season can be very stressful as there are increases in all types of calls— automatic fire alarms activating, electrical pole fires, road traffic accidents and various medical emergencies, just to name a few. 
"It's helpful that all members of the household, including young children, know their address and phone number," says Carter. He explains that it can save lives if the person making the call is able to answer the basic questions needed to assist the dispatcher in determining the priority of the crisis: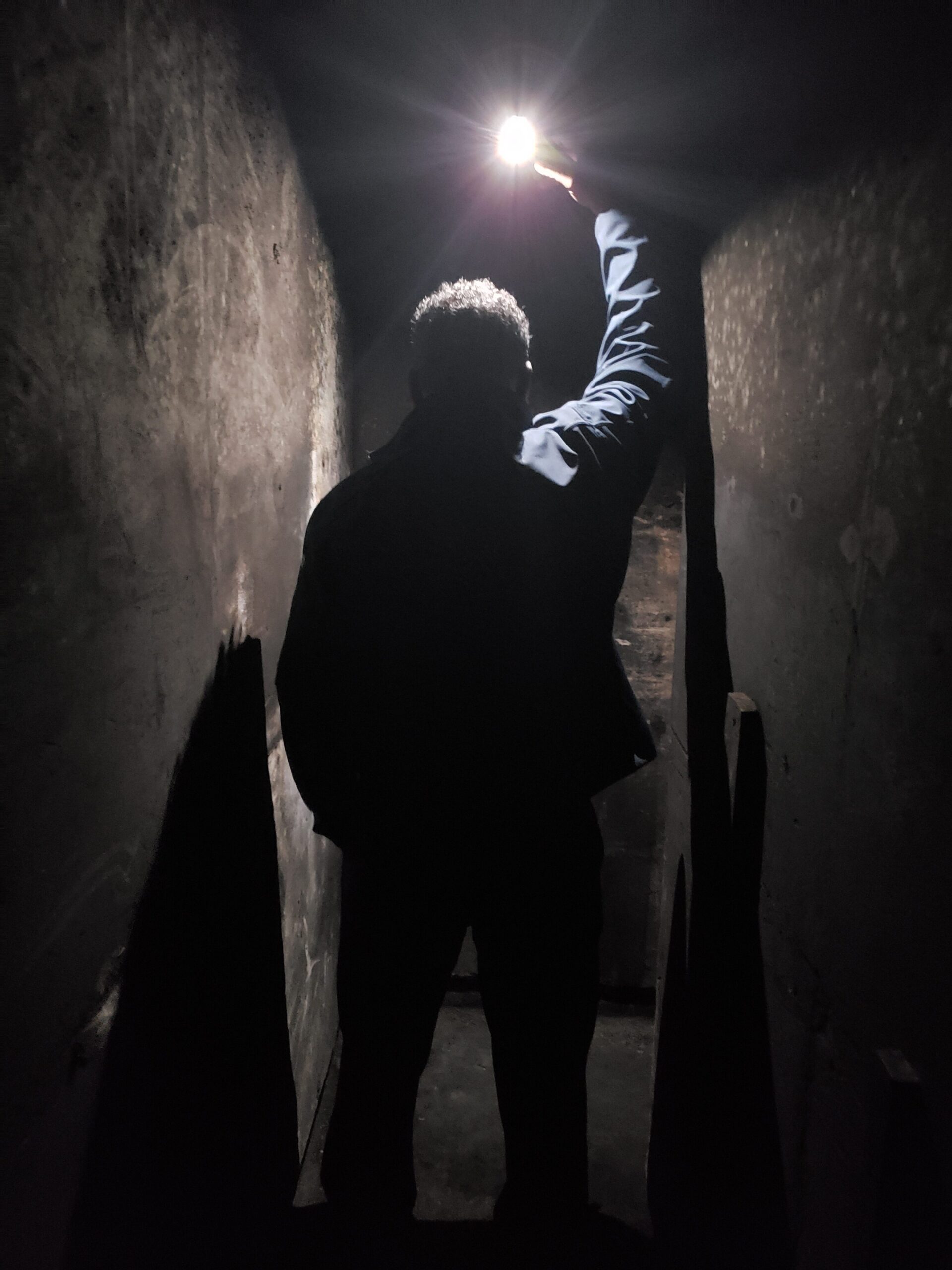 Where is the patient? Address, landmark, house colour… 
What is the problem? 
Caller's name and number. 
Is the patient conscious and able to talk to you? 
What's the patient's name, age, gender? 
The island is broken up into three zones and each zone has a standby point. The zones are from Dockyard to the Rubber Tree in Warwick (WEST), the Rubber Tree east to Shelly Market Place (CENTRAL), Shelly Bay Market Place east to St. George's and St. David's (EAST) 
Emergency Medical Dispatchers normally would have a full staff of 12 people, but they've been working with eight people for a while now. Dispatch is covered 24 hours a day, which is in 12-hour shifts: two days on from 8 a.m. to 8 p.m., two days off, then two nights from 8 p.m. to 8 a.m. 
"Dispatchers are the unsung heroes of the job as it's stressful on a regular day. There's no "normal," but during hurricanes it's a different type of madness," says Carter. "It can be not only physically taxing on shift, but mentally and emotionally draining as you hear the variety of calls that come in and know you can only try and get help to them sometimes." 
In the aftermath of a hurricane, assistance is sent out in priority. BFRS then works with the RBR to clear the roads and get Bermuda back up and running again. Contrary to what people think, dispatchers don't have the ability to see incoming calls as seen in some overseas countries. Budgeting and advances in technology are needed to better serve in that area. 
"Education on how the 911 system operates is very important," says Carter. "If the public understands how the system works, they will know we are trying to help." 
GETTING PEOPLE TO HOSPITAL 
During the day, firemen are expected to leave the station within 60 seconds of an alarm going off. "At night that increases to two minutes, so you have to be prepared around the clock. In extreme circumstances, we go outside of our job description to get the job done while considering our own safety," says Carter. 
He remembers one incident in particular. "We had a call come through dispatch for someone needing to get to the hospital as they didn't have access to oxygen and couldn't breathe. The ambulance was not able to get the person and return them to the hospital, so we went," he says. "We took our chainsaws and used them to clear roads to get the patient and transport them to the hospital in the Delta 1 vehicle. We had to knock hard on the door of the Emergency Department to get them to come out and accept the patient!" 
For these front-line rescue workers, it's all in a day—or night's—work especially during hurricane season.