(In photo: Vincent and Patricia Dyer's proposal photo)
What it takes to make marriage work, from average people to the experts! 
by Tim Smith 
Getting married late in life was a simple decision for Vincent and Patricia Dyer. 
The couple, from Pembroke, had enjoyed a whirlwind romance of home-cooked dinners, cruise vacations and dancing lessons at the Bermuda College Lifelong Learning Centre since a chance meeting in 2018. 
Yet their next move – tying the knot at the age of 78 and 69 respectively – might have seemed like a leap too far for some. 
Not for Vincent, who proposed in front of shocked grandchildren and a restaurant full of guests on a cruise ship, before they married at Rosewood Bermuda in February 2020.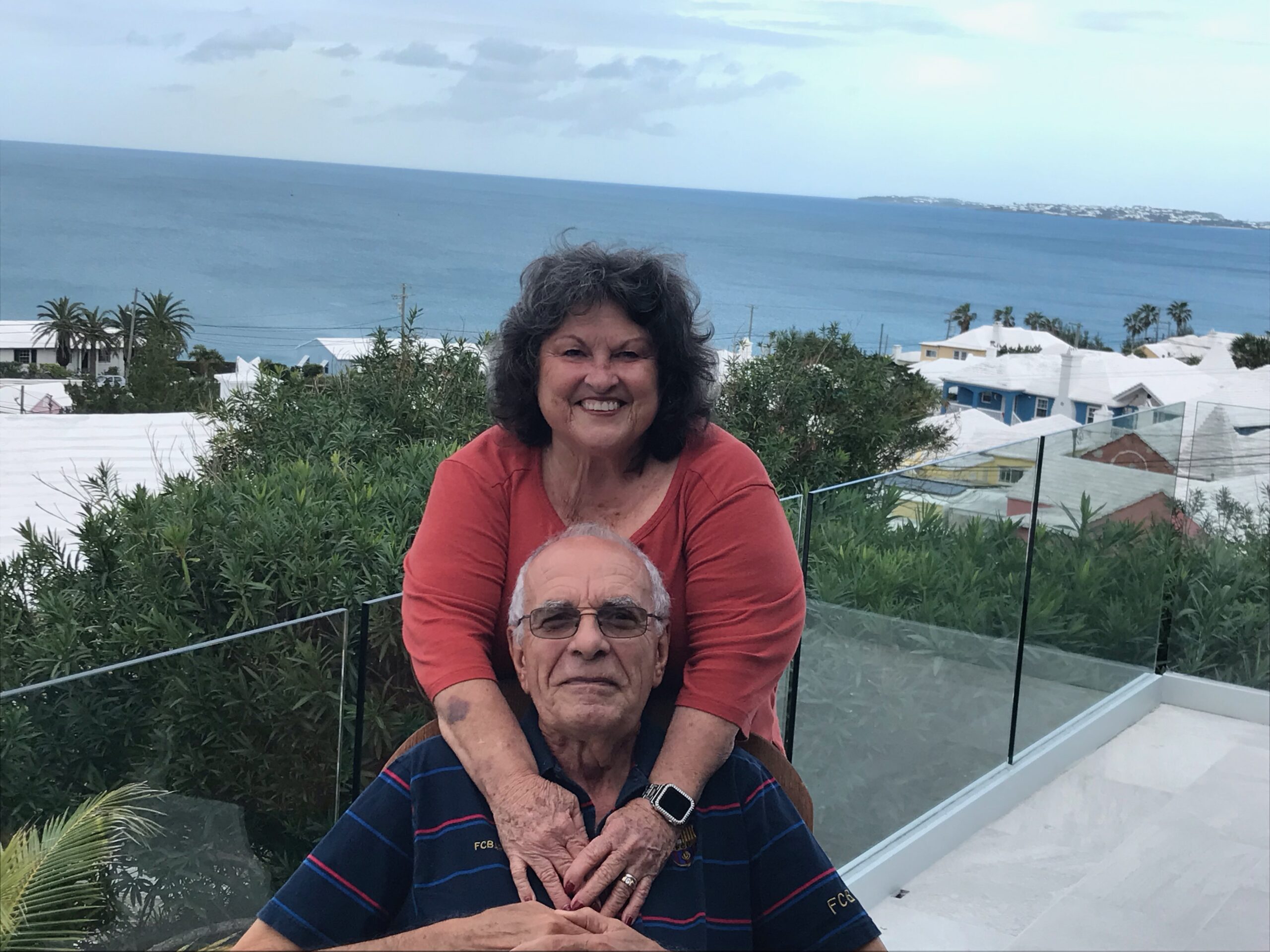 "I just thought I would like to spend the rest of my life with Patricia," Vincent said. "We complemented each other on what we liked to do. 
"Getting married gives you a happiness that you fully get to enjoy." 
Patricia said getting married – rather than simply moving in together – was the only option. 
"As a Christian, I would have always wanted to be married before living together," she said. "Marriage does seal the deal. It makes you feel completed. 
"It's really no different being this age versus being 18 or 19. You still face challenges. You have to get used to each other. He's got a whole life, you've got a whole life, you have got to blend it together." 
The couple, whose first spouses had both passed, got to know each other when Patricia invited Vincent to join her table for dinner during a cruise holiday. 
It quickly became clear they had much in common, including walking at Spanish Point Park. 
As the relationship developed, Vincent said his heart would "quiver" each time they met, while Patricia said: "I discovered my heart would flutter a bit. I would go for my walk and I would think, 'I wonder if he's going to be there.' 
"It's no different when you are older. You still get excited the same way. You are just a little more cautious." 
Although they had already agreed to get married, Patricia was swept off her feet when Vincent got down on one knee to propose, as the cruise ship waiter delivered a plate bearing the words: "Pat, will you marry me?" 
Yet their marriage has been more than just a charming adventure. 
Shortly after their honeymoon, both discovered they had contracted COVID-19. Vincent was in hospital for more than seven months, lost 50lbs and needed a wheelchair to get about. 
He has since made a remarkable recovery, and credits Patricia with giving him the courage and persistence to pull through. 
"Without her, I would have been down in a churchyard," he said.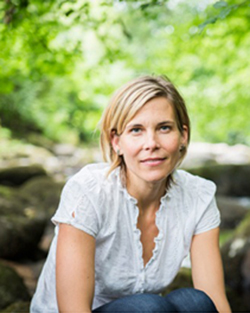 Julia Pitt, a Bermuda-based success coach, said people who get married later in life usually do so from a position of wisdom. 
"After middle age, you have got a lot of life experience and hopefully know yourself quite a bit better than when you are younger," she said. 
Ms Pitt said there can be many practical reasons to get married after middle age, including making your partner your legal next of kin, potential tax and financial benefits, and having a formal contractual commitment to one another. 
But she said many couples may choose not to marry after the age of 50. 
She advised that a wedding itself is not the "cherry on the cake". 
"It's the beginning of a lot of work to build and maintain a lifelong relationship," she said. 
Ms Pitt encouraged couples to talk openly about issues such as finances and how their existing children may be impacted. She advised anyone with significant assets to speak individually with a lawyer. 
"If you can't have those conversations, if you can't be honest or open with your partner, my suggestion would be that you are not yet ready to get married," she said.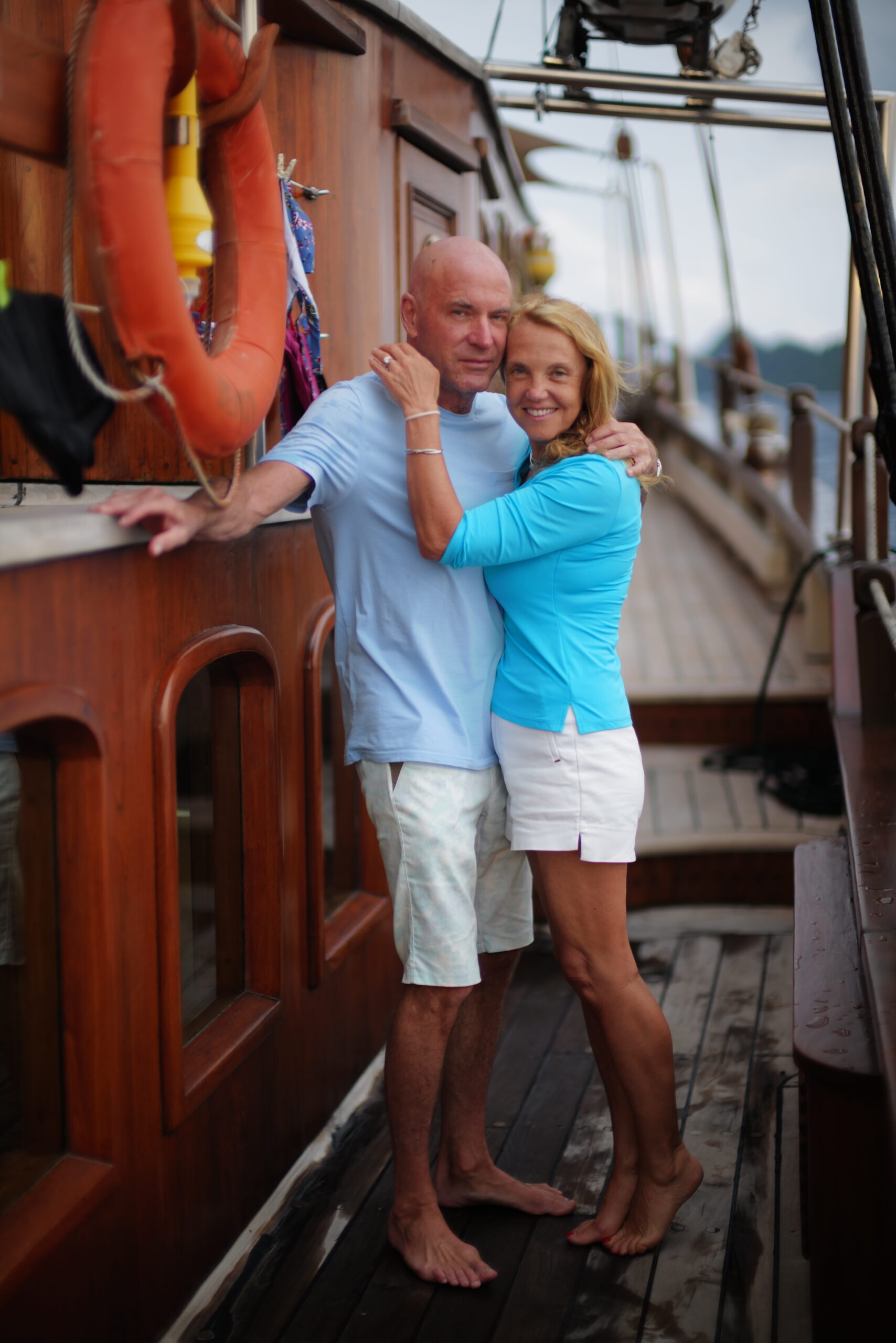 Another couple who faced the big marriage question after middle age are Nina London and Bill Rosser. 
Nina, a wellness coach, said it was love at first sight when she met Bill at the age of 47 and 56 respectively. 
Their relationship blossomed and five years later they were due to marry – only for Nina to discover she had stage 3 uterine cancer two weeks before their wedding day. 
She called Bill, whose mother had died from cancer, to say she could not go ahead with the wedding as she did not want to be a burden to him. 
"I felt that it was totally unfair to him," she said. "Instead of getting an energetic bride, full of plans and laughter, he gets … who? Where will I be in a month or two?" 
Through Bill's insistence that they should get married anyway, Nina became persuaded that he was her perfect man. 
Bill told her: "We'll get married as planned and I will be with you, no matter what. I'll be with you every minute. I will do everything to see that you are cured. We are a team. We love each other. I will not live apart from you. I will be there at the airport tomorrow to meet you." 
Nina said: "For the first time, it struck home how he loves me: unconditionally and unwaveringly. I realised that he would not leave me alone for this awful combat, that he would always be on and by my side. We would be together during this upcoming heavyweight battle. 
"And he was with me – virtually every moment. The relationship we created during this struggle became so much deeper and more profound. We opened another layer of love, nurtured by appreciation, gratitude, respect and care." 
They have now been married nearly six years, and Nina said: "Our love continues to grow and blossom. We keep surprising and delighting each other." 
Heart-to-Heart Ministries, an organisation run by Allan and Mildred Hunt, promotes the institute of marriage for all ages, believing that marriages creates healthy families. 
Mr Hunt said: "The commitment from one to the other is something that strengthens as you go through life's experiences. 
"Commitment takes on a life of its own. It's about me as the partner of my wife, going to the next level of relationship which is sealed by a commitment."