By Heather Wood
In April, Massachusetts General Hospital opened the Center for the Environment and Health with an ambitious plan to "advocate for and improve the environmental health of the hospital as well as the health and well-being of the communities it serves".  To achieve that the institution is "integrating sustainability" into every part of the Boston facility's mission – clinical care, education, research and community health. Renee Salas is part of that effort.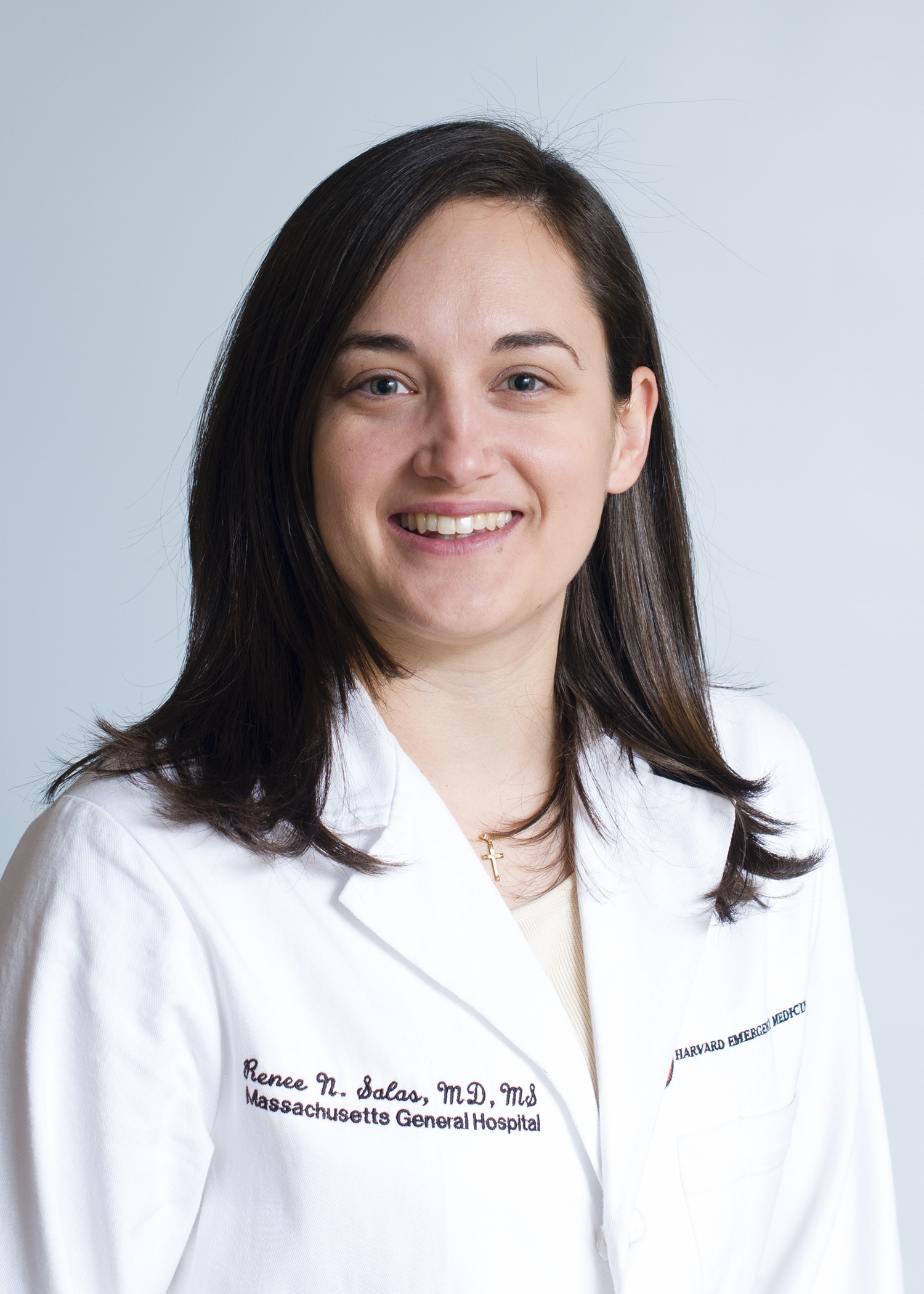 Renee Salas is an attending physician in the Department of Emergency Medicine and an Assistant Professor of Emergency Medicine at Harvard Medical School. She is also a Yerby Fellow at the Center for Climate, Health, and the Global Environment at the Harvard T.H. Chan School of Public Health and Affiliated Faculty and a previous Burke Fellow at the Harvard Global Health Institute.
RG: How did you become interested in the intersection of health and climate change?
RS: I first learnt about climate change and health a few months after finishing my emergency medicine residency. I couldn't believe that I hadn't learned about this during medical school or residency, and I clearly saw that this was the greatest threat to achieving optimal health, healthcare delivery and equity. It was a pivotal moment for me, as I truly felt a calling to redirect my career path to focus solely on this.
My practice as an emergency medicine doctor remains synergistic to my work on climate change, as the patients I see put a face and story to the data. For many of my patients harmed by climate change, I often feel as if I am putting a bandage on a bullet wound as I may be able to improve their immediate symptoms, but then I send them out my doors without having gone upstream to the root of the problem. This larger work allows me to target the root cause problems.
RG: How is climate change impacting health generally? 
RS: Climate change is already causing a frighteningly broad range of health harms that impact every system in the body, and research is continually finding new connections. While direct exposures like severe heat and the intensification of extreme weather often capture the headlines, more insidious exposures can also have significant health harms: air quality degradation from heat-driven ground-level ozone and more severe pollen levels; threats to food supply and safety; access to clean water and greater vector-borne disease burdens cropping up in new areas. In addition, social factors—like forced displacement—can lead to cascading failures that harm health.
RG: You were a founding member of the MGH Sustainability Committee and now serve as an adviser for the Center for the Environment and Health. Why is this work important?
RS: As health care increasingly internalises and amplifies the message that climate action is a prescription for improved health and equity, it must also ensure that its actions are not fuelling current and future harm to its own patients and making the jobs of clinicians harder. The new centre seeks to ensure that a culture of sustainability is infused into all operations at MGH.
There is nothing harder for me than having a patient in front me that I don't have a treatment for. Thankfully we have the treatments we need here – the solutions to reduce greenhouse gas emissions to as close to zero as possible, often called "net zero". We just need the collective will to do it. We save a patient's life in my emergency department by working as a team, and that is exactly how we need to tackle this – together.
RG: How does climate change affect hurricane activity?
RS: Climate scientists have found that climate change intensifies hurricanes, meaning they are stronger and wetter, move slower and accelerate faster. This is making hurricanes more difficult to prepare for, thus putting health and health care systems at greater risk.
RG: How does that fall in with the work being done at the Center for the Environment and Health?
RS: Climate change harms health and disrupts the delivery of health care services. Thus, it makes it harder for us, as health professionals, to do what we are trained to do – improve health, prevent harm, improve equity and save lives. The hospital's greenhouse gas emissions are contributing to climate change, which is in turn harming patients – whether through extreme heat, more intense hurricanes, or one of the other numerous pathways mentioned earlier. 
RG: When was the Center for the Environment and Health created?
RS: The Center was created in April of this year, and it was the result of years of advocacy and work by dedicated health professionals.
RG: Why was it created? Why would a hospital bother taking on such a huge issue?
RS: As noted above, the health care systems needs to stop contributing to the vicious cycle of producing greenhouse gases that worsen climate change [with] climate change then in turn harming health and impairing the hospital system's ability to deliver high quality health care. As a global community, we must cut our emissions in half by 2030 and achieve net zero by 2050 to minimise the human suffering from climate change by keeping global average temperatures below 15C (59F) by the end of the century.  Thus, the Center is seeking to accelerate decarbonisation within the hospital system to do its part to achieve this goal.
RG: Fifty years from now as a result of global warming and climate change, what changes do you expect will have taken place in Bermuda? 
RS: From a health standpoint, as the planet continues to warm, scientists anticipate that what we are already witnessing will only continue to worsen. For example, in Bermuda, this could mean extreme heat and hurricanes will continue to become more intense and rising sea levels will displace more people – all of which will increasingly harm health.
RG: What can we do now to stem any negative impact?  
RS: There is nothing harder for me than having a patient in front me that I don't have a treatment for. Thankfully we have the treatments we need to move away from fossil fuels, such as using renewable sources like solar and wind for energy. Action on climate change is a prescription for improved health and health equity. We just need the collective will to fill this prescription.