Profile: Christian Luthi, chairman of Conyers
by Jonathan Kent
As one of the industries that international companies rely on, law firms lie at the intersection of international business and local business. For Christian Luthi, chairman of Conyers, that is one of the great attractions of his job.
Mr Luthi said law appealed to him as a career from a young age, but the aspects that appealed to him then — as portrayed in TV dramas — had changed over time. Working with the international companies that generate most of his firm's work can be fascinating and stimulating, he has learned.
Mr Luthi said: "Every day, the work we do with our clients is so interesting, sophisticated and challenging. That's one of the things about the job that is so great. You have this window into global international business that you might not otherwise have. Bermuda really does punch above its weight on the global stage. We see clients and matters that are cutting edge and high value. That makes Bermuda an extremely gratifying place to have a career."
Conyers' substantial operation in Bermuda – the firm also has offices in Cayman, the British Virgin Islands, Hong Kong, Singapore and London — is testament to the local benefits of an IB sector that had grown to be "the mainstay of Bermuda's economy", he said.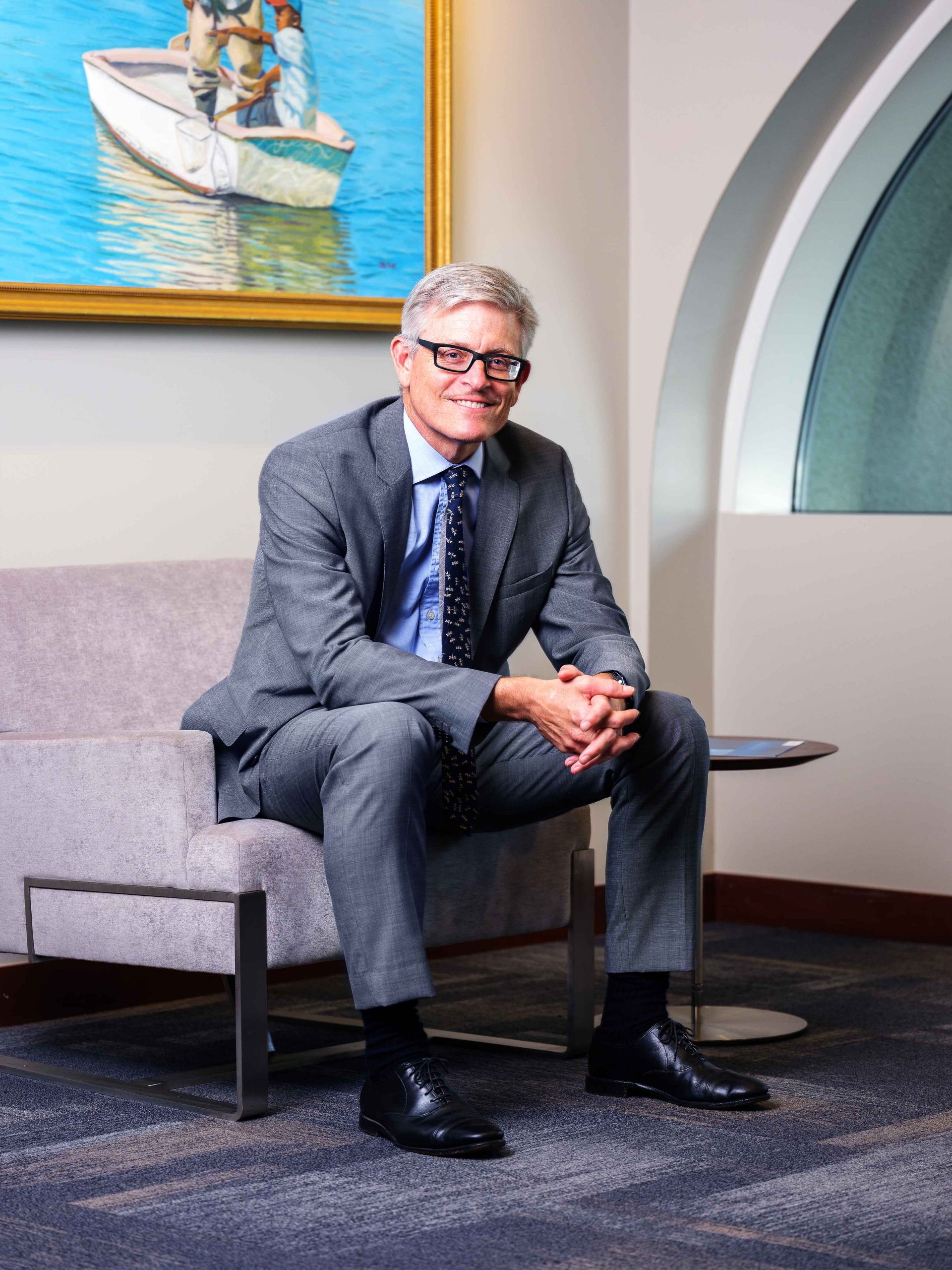 Christian Luthi, chairman of Conyers
What sometimes gets lost in translation is the connection between the IB community and the local community," Mr Luthi said. "For example, we employ 256 employees here at Conyers, of which only 53 are work-permit holders. The rest are either Bermudians, or spouses of Bermudians, supported by the firm, whose income is primarily from international business.
More than 14,000 companies on the island's corporate register generate substantial fees for the Government, while IB's generally high-earning staff contribute millions in payroll taxes that help fund Government's budget, he added. Then there are the sector's millions of dollars in charitable donations. Conyers itself added $100,000 to its regular annual contribution of $200,000 to assist charities tackle the extra community stress caused by the pandemic.
Mr Luthi added: "The challenge is to make those people who don't come into contact with the IB aware of the tremendous opportunities for anyone interested in getting into IB and what it contributes to the wider economy."
Conyers offers about $200,000 in legal scholarships each year, as well as internships and training programmes, not only in law, but also areas such as corporate services and trust administration.
Mr Luthi, a former student of Saltus Grammar School, earned an undergraduate degree from Trinity College, in Hartford, Connecticut and a postgraduate law degree from Oxford University, before he joined the Bar of England and Wales, and did his pupillage in England before returning to Bermuda to join Conyers.
There are other routes in, he added. Some colleagues in his firm had started out as secretaries, developed proficiency in the law, got themselves a degree and returned to work as lawyers.
Mr Luthi's advice to young people keen to progress in the profession is: "It's a marathon and not a sprint. Once you've qualified, you're really just getting going. You have to be prepared to put in long hours regularly and persevere.
He cited author Malcolm Gladwell, who suggested that it was necessary to put in at least 10,000 hours to become a specialist. "In law we're constantly evolving our practice and you've got to be willing to put in the hours," he added.
The regulatory landscape has changed at a brisk pace in recent years, amid heightened scrutiny of offshore jurisdictions from overseas. "We keep an active watch on it," Mr Luthi said. "Lawyers and partners are expected to monitor their areas and keep up to speed. Economic substance, for example, remains an important area for many of our clients and understanding what they have to do to remain compliant and continue to be here."
Mr Luthi said the pandemic had underscored the importance of IB to the Bermuda economy, continuing to bring in foreign currency at a time when few visitors were coming in. He was upbeat on the island's future prospects.
"I'm very optimistic that we can continue to burnish our already reputable brand and enhance our service excellence to a level that really surpasses international competitors," he said. "Success depends on close cooperation between Government, industry and the community."