These local water-based activities will have you burning calories but staying cool in the hot summer sun.
Peter Backeberg
GET IN THE FLOW
With a tag line of "Stay Cool, Have Fun, Get Fit", Michelle Viera's Fluid Fitness water aerobics classes are a great place to start our list of water-based activities.
Michelle has been teaching fitness for over 15 years and she explains that the water provides benefits beyond staying cool: "You can push yourself harder than if you were on land because your heart beats about 11-17 beats fewer per minute in the water. So people of all different abilities and goals can participate in the same class and do most of the same exercises."
Michelle also says the pressure of the water helps the blood flow back to the heart more easily and even provides for a greater range of motion in the joints.
Fluid Fitness classes take place at the National Sport Centre swimming pool and no previous experience is necessary. You can learn more at www.fluidfitness.bm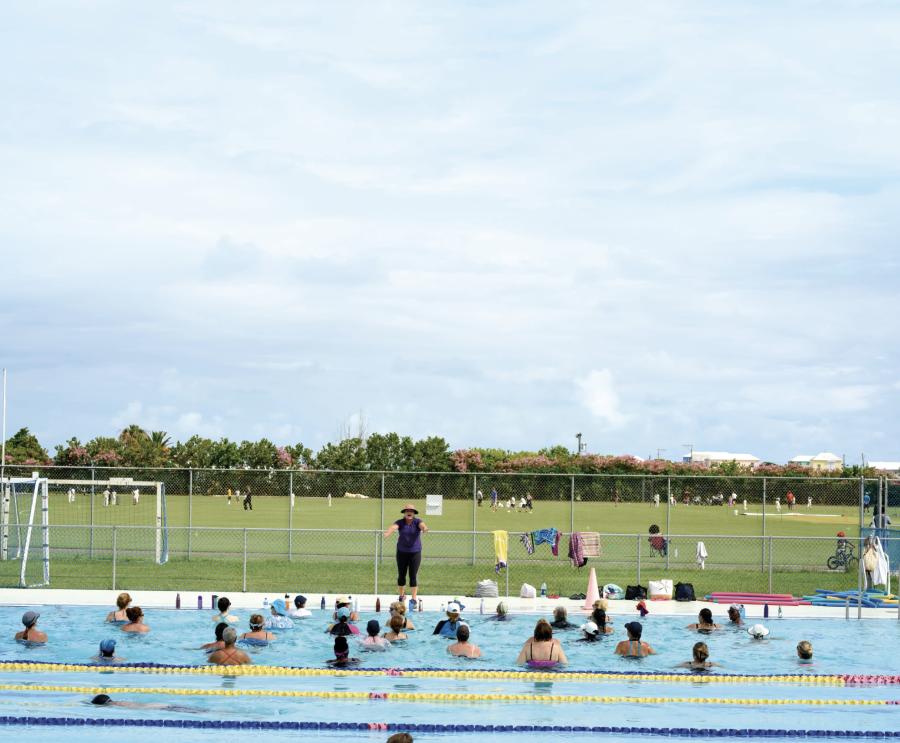 Swimming for Grown-ups
Swim training, in the more traditional sense, is one of the best fitness regimes out there. And while there are many swim programmes for Bermuda's young people, what about the grown-ups? Well, two-time Olympian Victor Rubery is on a life-long mission to help adults ace their strokes. As head coach of Dolphins Swim Club he has amalgamated his successful Swim Fit programme into the club. "Dolphins was traditionally more aimed at juniors and Swim Fit has traditionally been more of an adult programme, so now we've got everyone covered," he says
The benefits of swimming include resistance training combined with stretching and flexibility all in perhaps the best cardio workout there is. Plus it's a life-skill everyone in Bermuda should have. "We don't care how fit you are, its not a fashion show, you just need a willingness to try and we can teach you how to improve," says Victor.
To learn more email Victor at: [email protected]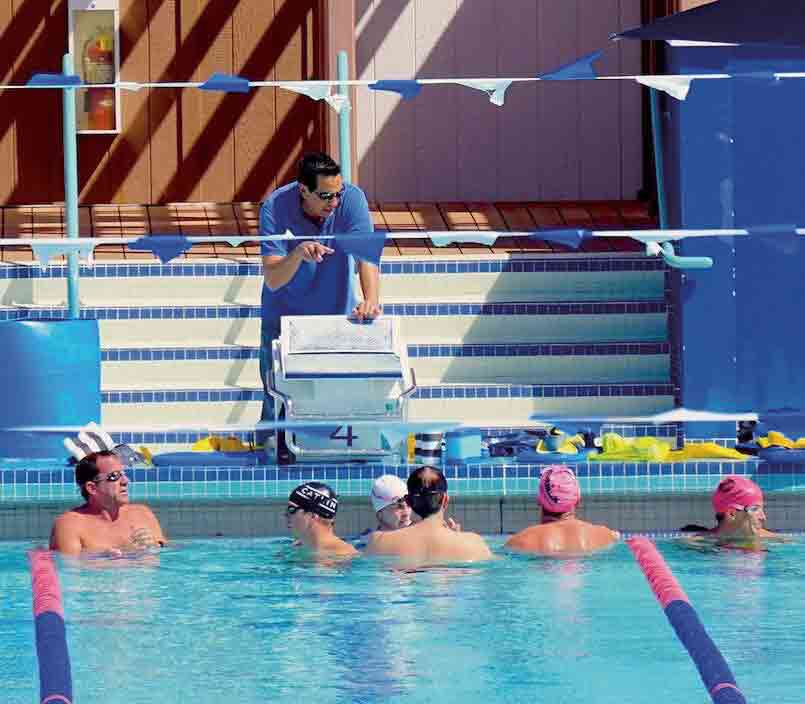 Surfing the Breeze
U Sail Bermuda operates on Harrington Sound, an ideal place to get out on the water. While U Sail offers lots of options, including super-fast foiling saillboats, windsurfing, can give you a great workout. Thomas Penruddocke, Director of Activities of U Sail Bermuda, says Harrington Sound's typically flat water, lack of commercial traffic and fantastic scenery make it a great place to windsurf, especially for beginners: "The core gets the most work as you balance on the board. The arms and legs also get a workout. You get strengthening, endurance and cardio as well. You get stress relief from being out on the water and in the fresh air, it's an adventure with the wind and the speed, plus the satisfaction of learning a new skill."
U Sail's tuition sessions are taught by a Royal Yachting Association (RYA) certified instructor and prior sailing or windsurfing experience is not required.
You can learn more at usailbda.com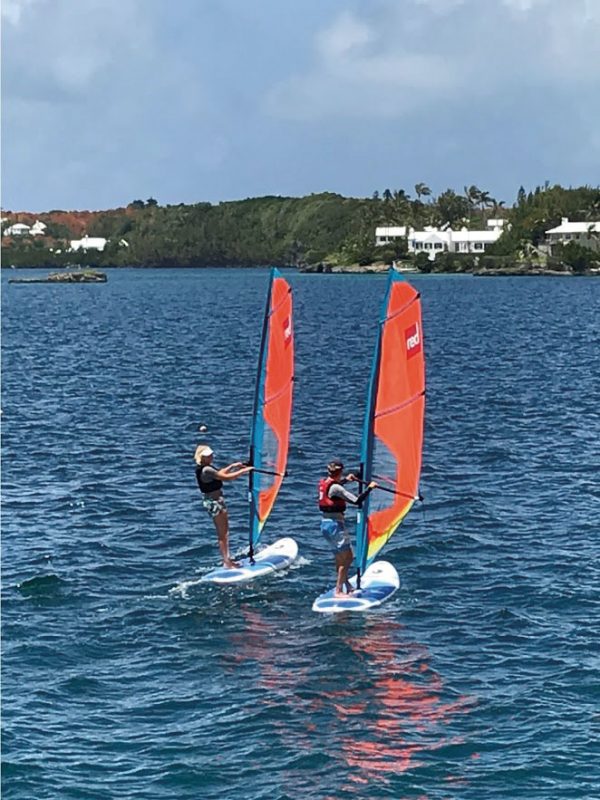 What's SUP with Yoga?
Stand-up Paddleboarding, or SUP, has taken the seas by storm in recent years and it offers an excellent fitness workout. But Dr Bianca Komansky takes it to a whole new level with The SUP Yoga Experience.
She says it's the perfect way to beat the heat in the Bermuda summer: "The only way to survive is on the water, or in the water."
And what do Bianca's students get from doing asanas on a SUP?
"I think it's the challenge. A lot of the time there's an element of fear when trying new things, especially something like yoga on a paddleboard, like the fear of falling in!"
She also says the natural environment provides additional benefits to the practice: "We're so blessed to have so much beauty on the water here and the Savasanas you do on the board are the absolute best."
Expectedly, Bianca is also a keen paddleboarder and includes basic instruction with her classes. She says the sport is an excellent fitness workout: "I find that it is mostly core activation. When you first begin you feel like you have to bend your knees a lot and get in with your arms but then you learn to soften your knees a bit and pull more through your core.
"I definitely recommend some instruction when you are beginning. It is fairly straightforward but there are some important aspects to understand for safety reasons."
You can learn more at www.supyogabermuda.com