Finish college, get a well-paying job and then you'll be happy, right? Wrong. Three women ditched the corporate career track in order to pursue their passions. They tell us how listening to their intuition, and drowning out the rest of the world's opinions, led them to experience a life less ordinary.
---
Gherdai Hassell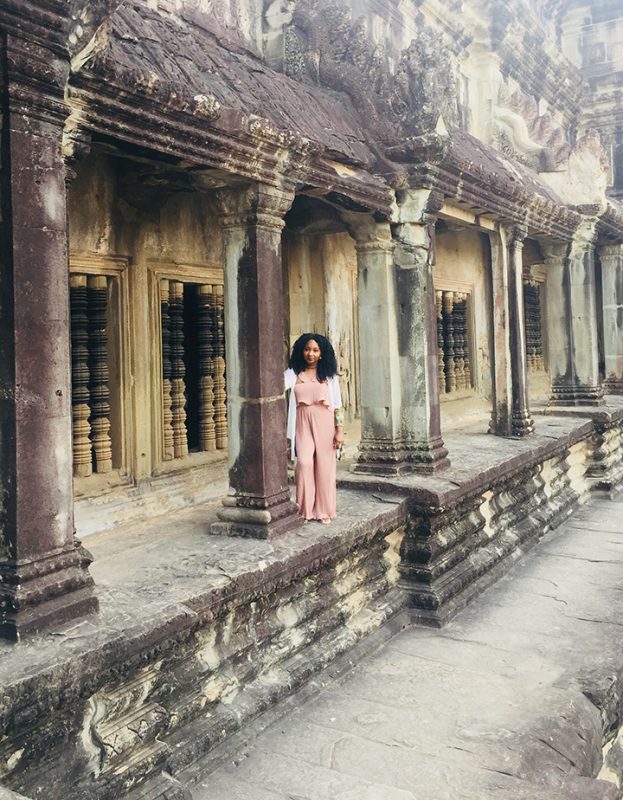 "In 2015, I was suffering from depression," said 28-year-old artist and art teacher Gherdai Hassell. "I was lost, broke and feeling down and out. I knew I needed to make a change in my life and that I wasn't living up to my fullest potential, but garnering up enough courage to switch course was the hardest thing I've ever had to do."
Up until then, Miss Hassell had done the 'right' thing by enrolling in law school. She had bought into the belief she needed a corporate career to be successful, but day after day found herself bored in class, drawing to pass the time. Instead of thinking about civil and class action suits, she daydreamed about ways she could get more money in order to buy more art supplies.
Then one day as she walked through the vast corridors of her university building, it suddenly felt as though her chest was caving in. She couldn't breathe – and didn't want to face another day living a lie. Rather than go left to class, she made a right hand turn and withdrew from school. Soon after, she was on her way to Guiyang, China to follow her creative pursuits.
Over the last four years, Miss Hassell has visited 27 countries, including Turkey, Morocco, Italy, Vietnam, Cambodia, Thailand, Hong Kong, South Korea, Costa Rica, Antigua, St. Thomas and Mexico. While living in China, she starts her days with a morning meditation, yoga and journaling, before going on to teach two art classes. In the afternoon, and sometimes late into the evening, you can find her at her home art studio perfecting her craft.
Despite her initial fears and reservations, Miss Hassell believes it was the best decision to follow her heart and take responsibility for the direction of her life. Once she took the leap, things began to fall into place. She recalled it was "the most liberating and freeing experience" and gave her the courage to tackle other life challenges head on.
She feels more balanced now and makes time to do something that brings her joy each day. She's also become more open-minded about people from different cultures and religions, as well as more resilient, compassionate and independent.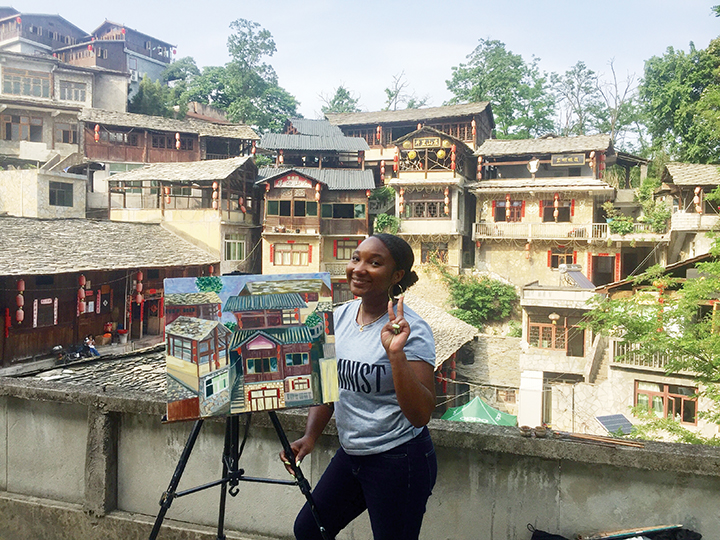 "I've realised there's more to life than working in a job that isn't serving you or making you happy. We all desire and want more out of life. The difference between people that actually get it and those who don't, is that they face the fear and do it anyway. They make a decision and give themselves permission to choose their passions in life. I'm a firm believer that if you're doing something you're passionate about, you'll never feel like it is 'work'. I've also found that if you're walking in your purpose, the money will come to you.
"My advice to anyone is to follow your heart and trust your intuition."
---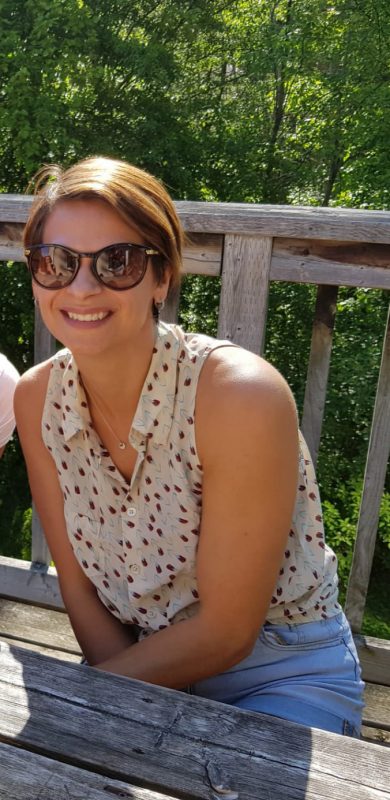 Kerri Jackson
A former senior manager at KPMG, Kerri Jackson reached a crossroads in her life at age 38. She was recently divorced, unsure of her direction in life and had lost motivation for her 9-5 job (then at hedge fund company Red Kite Management Limited). Back in 2014, she completed a health coaching programme online and embarked on a yoga teacher training scheme.
Following her love for all things health and wellness, she decided to leave the corporate world at age 40 and spend a few months travelling around Hawaii, California and Portugal.
"I wasn't sure of what was next, but decided to try and establish roots back in my hometown in Toronto," the former executive said. "Unfortunately, the move wasn't as smooth as I'd planned. My first winter in Canada was especially challenging. It's hard enough for people who live there and have their routine to keep them going in the cold months, but I had no job and no routine. I struggled with anxiety and depression and had to work through that before taking any next steps in life."
Once she got back on her feet, Ms Jackson signed up for another in-depth nutrition programme, then got a part time freelancing gig in accounting to make some money on the side. "That's when my friend contacted me to tell me she had just bought some land in Mexico, with the vision of building a retreat centre. She wanted my help with some of the business and financial planning and as I knew I didn't want to spend another winter in Canada, I agreed to come down to Central America and lend a hand."
She put her course studies on hold for a few months and worked out an agreement with her employer to work remotely. After arriving in Mexico everything else fell into place. Her days were filled with surfing and Spanish lessons, working for a few hours at a coworking space or café in a small town, then meeting up with friends for dinner. She enjoyed her new routine so much, she decided to partner with her friend to build and launch the retreat centre, including a co-working space and apartments for those in need of a holistic escape.
"It's a laid back and relaxed lifestyle in Mexico and we're based in a pretty small community so it's easy to meet people," she said. "I went to Mexico with no expectations; I just wanted to avoid the winter in Canada. One thing led to another and I reconnected with what I wanted in life. It's been nice to allow myself to start each morning with meditation and journaling. I don't think I could have done that with a 9-5 job. I've been able to create a lot more self-care in my routine and love meeting up with friends for yoga or coffee and not feel rushed or stressed about time."
Ms Jackson admits leaving her job was "quite drastic" and involved some growing pains. She encourages other people with a desire to step outside their comfort zone to do so gradually. "Start exploring areas of interest and take it step by step to make your dream a reality," she said. "That could mean going back to school to get certified, while you still work your office job or speaking with a life coach or someone that can help you make the transition a little easier."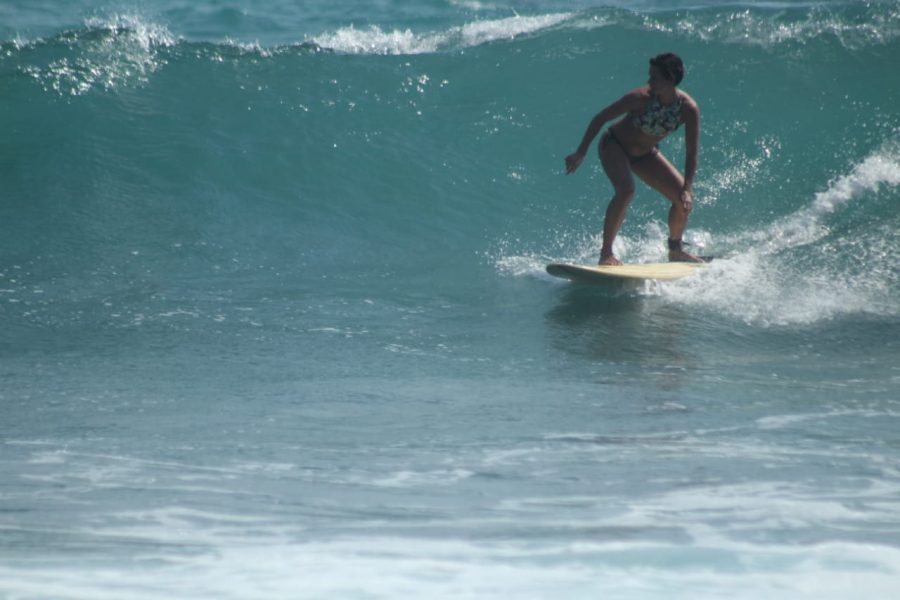 ---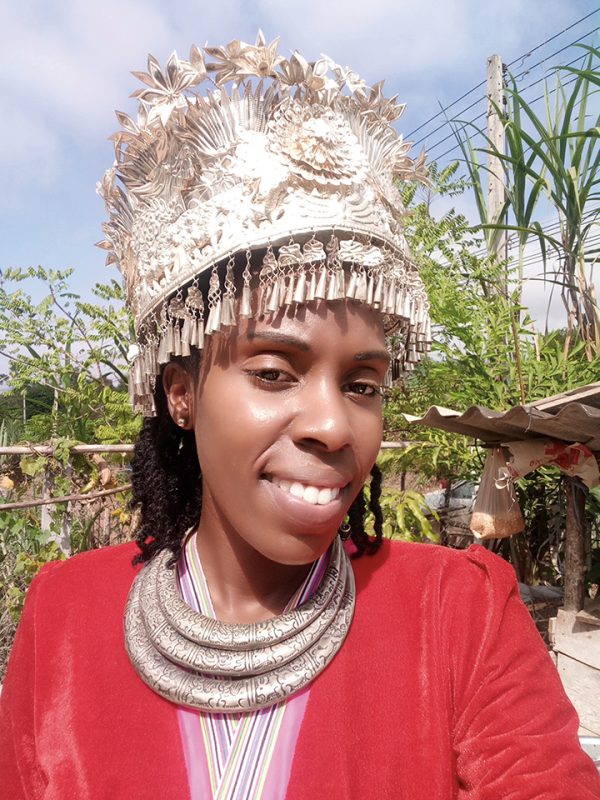 Whitney Wilson
Seven years ago, Whitney Wilson found herself in a corporate role she didn't particularly like, doing tasks she knew she wasn't any good at. The combination proved to be extremely demoralizing. "It didn't play to my strengths and wasn't the best work culture for me either," she said. "To top it all off, it wasn't a place I felt I could grow or be happy." Trapped and unfulfilled, Ms Wilson started to dream of what life outside Bermuda could look like. Hoping to find a more joy-filled existence, she booked a one-way ticket to the other side of the globe and set out on her biggest adventure to date.
The 33-year-old has now visited a host of countries in Africa, Europe, Asia and the Middle East, however she most recently called Luang Prabang, the former capital city of Laos, her home. Formerly working for Pencils of Promise, a New York based non-governmental organization, Ms Wilson helped to fulfil its mission of providing children around the world with access to a quality education. A typical work day involved creating training opportunities for Lao teachers and started at 8am. After wrapping up at 4.30pm, she found time to experiment with vegan recipes, go to the gym, read and doodle in cafes in the evenings and on weekends.
For her, finding a job that was purposeful and meaningful has helped her to achieve a better work-life balance. "The level of stress I have in my life is at an overall stable and healthy level now," said Ms Wilson, who recently relocated back to Bermuda. "I love that I have time to pursue things I like such as cooking. And living in Asia as an expat my quality of life was very high, a lot higher than it could be in Bermuda given the cost of living and income."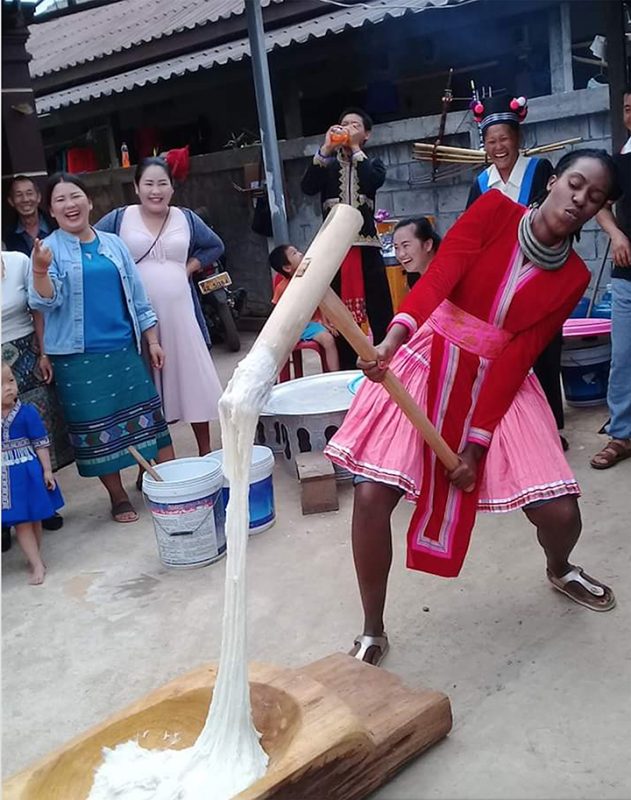 She admits she has "no regrets" about leaving home in search of a life that was more aligned to her authentic self. Of course she's missed her family, but learning to survive on her own in the big, wide world has improved her confidence and how she sees herself as an individual. "I would never take the experiences I've had back," she said. "I've learnt how to advocate for myself and speak up for the things I truly believe in. I've also discovered the importance of finding my tribe. Growing up, I spent a large majority of time feeling like an odd ball, like I never really belonged to a particular group of friends or had a niche. Then when I started travelling I met a lot of other weird, quirky people who became 'my people'."
While she understands it won't work for everyone to drop it all and move to Asia, she believes each person should look inside to find solutions to better their life. "I also think it's important for people to understand that getting up and moving to Asia didn't solve all my problems," she said. "It came with its own set of problems. People can look on social media at my cool moments and interactions while travelling and think I have it made, but there have also been lots of tears and frustrations along the way as well."
---
A happy Medium – Tania Kowalski, Heath & Happiness Coach
You don't have to quit your job or start a new life abroad to find your bliss. Tania Kowalski, a Bermuda-based health and happiness coach, insists there are small activities we can do now – right where we are – to find balance when life gets out of whack. Here are three suggestions if you're looking for something quick and simple to make you smile:
Nourish your heart
Connecting with the people you love is extremely important, said Mrs Kowalski. That's why even on her busiest days, she makes sure to carve out little snippets of time to read to her kids or give her husband a quick smooch.
Nourish your body
Getting in a quick workout or enjoying a colorful and fresh meal are two ways you can quickly boost your mood. Research shows exercise increases your serotonin levels, a.k.a. the "feel good chemical", which helps decrease negative emotions and increase positive ones.
Nourish your soul
Just doing a five-minute meditation or taking time to write out a gratitude list can make a world of difference to our overall outlook. Meditation is known to reduce stress, control anxiety and enhance self-awareness. If you're not sure where to start, just sit yourself in a comfortable position, set a timer and try to focus on your breathing for that length of time.
This article was originally published in the Fall 2019 edition of RG Magazine.