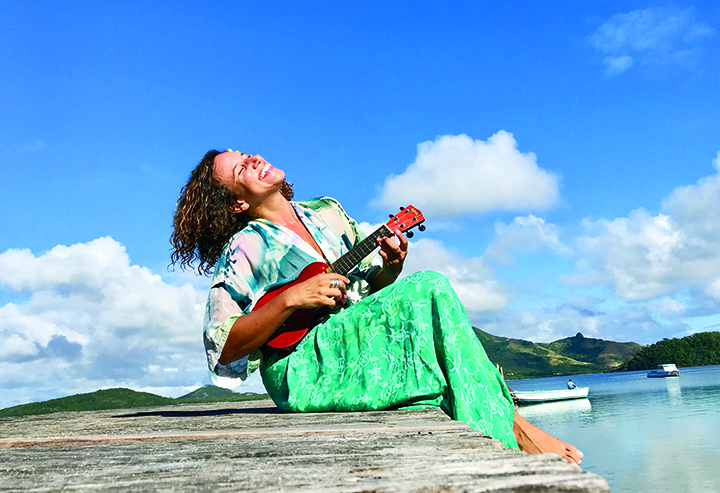 In search of balance, Bermudian Jessica Cabral left her job as a Human Resources Manager in the insurance industry to live and work in the Asia and Oceania continents. Most recently, she called a private island in Fiji her home.
What led you to start travelling?
Ever since I can remember, I had two pretty strong desires in life – to help people and travel the world. Spoiler alert; turns out I needed to help myself first! My big wakeup call came in the form of a panic attack. It was scary, but helped me realise I needed to make some changes in my life. Soon after, I watched a documentary called 'Minimalism' (on Netflix), and that's when it hit me: I was living my life by Western society's prescribed formula for happiness 'The American Dream'. I did everything I thought I was supposed to do to be happy, but in reality, I was working in a job I didn't particularly love, to make money to buy things I didn't particularly want. There was a big disconnect between the lifestyle I was living and the lifestyle my heart truly desired.
Why did you decide to finally take the leap?
It was a really difficult decision to make and took months to finally gain the courage to do it. Thankfully there were a few signs along the way that helped. At the time, I was practising yoga twice a week and noticed the only time I felt any resemblance of peace was immediately after yoga. It felt so good that I wanted to understand the mechanics behind what was happening and why it helped calm the anxiety I was feeling. One day, I spoke to my yoga teacher, and she planted the idea of doing a yoga teacher training. I was so excited and could already picture myself in Bali, but was overwhelmed with hundreds of options that I couldn't decide which one to do. The final sign came in the form of an emergency dentist visit. Turns out the hygienist had completed her yoga teacher training in Bali! She lit up as she told me how amazing it was and how it changed her life. I ended up booking the very same course and never looked back.
Where have your travels taken you so far?
I've spent time living in Ubud, Bali; Koh Phangan, Thailand; Weligama, Sri Lanka – and now Turtle Island, a private island in Fiji. I've also travelled around and explored the Philippines, Laos, Myanmar and Malaysia. And visited friends and family in Europe, Singapore and Australia.
You are currently in Fiji, what are you doing now?
I'm very lucky to have landed my dream job as the Yoga Teacher on Turtle Island. It's such a magical place that we've just been named Travel and Leisure's #1 resort in the South Pacific and #12 in the World! Get this, a year ago I did a manifestation exercise where I wrote out what "my average perfect day" would look and feel like and it's pretty darn close to my life here on Turtle Island.
What has travelling taught you?
Travelling has taught me to become much more open-minded and accepting of everyone's differences; including my own! I've learned that so much of our external world is a direct reflection of the internal thoughts and beliefs we hold about ourselves. The great news is that we can change our thoughts to change our life.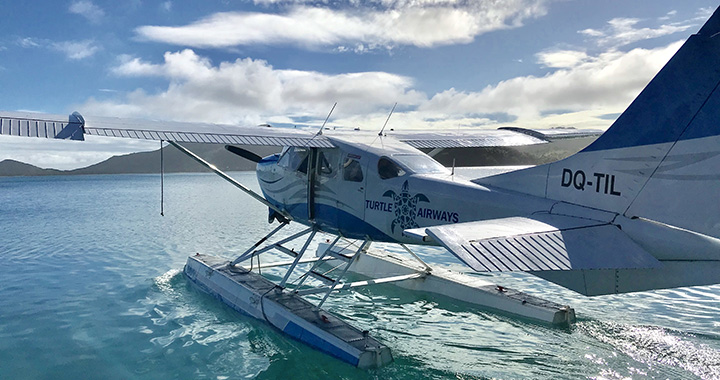 What moments stand out most for you on this trip?
Feeling what it feels like to be madly in love with life. Imagine 100+ people completely sober yet totally high on life dancing their hearts out. The energy is amazing! It's called Ecstatic Dance, and these gatherings happen all the time in places like Bali and Thailand. I've had so many memorable moments celebrating life in this way. My favourite is sunrise on Friday mornings at Zest in Ubud. Hands down, the best way to start the day. Other highlights of my travels include: everyone cheering as we helped a paralysed man surf again for the first time again since his accident; sleeping in a treehouse; celebrating a traditional 'Hmong' New Year with a local family in a remote village in Laos; and having dinner with the Prime Minister of Australia and his lovely wife, Jenny.
How would you say your life is more balanced now?
For starters, I spend a lot less time using technology and admit my life got a lot better after deleting Instagram. Freeing up more time to learn new things, enjoy nature and to explore more meaningful and authentic connections. I also meditate just a few minutes a day. It was uncomfortable at first and confronting to come face to face with my thoughts, but overtime I realised how important it was to take time to just "be". After all we're human beings, not human doings.
Do you have any regrets about leaving the corporate world?
I may not have the security of a pay cheque every month, but I have the freedom to live life on my own terms, which, for me right now is priceless. It hasn't always been easy. Extended travel combined with personal growth work can be really challenging sometimes, but I definitely don't regret it.
Where will your adventure take you next?
I'm heading back to Gibraltar (near Spain) to be a Nanny for my four-year-old nephew. He's such a little sweetheart and a constant reminder that it's in our nature to play, to be creative, a little messy and to get excited, over and over again, about the little things in life. I'm not sure where my journey will take me after that. I'm working on living more in the present moment this year so let's see!
What would be your advice to anyone not happy with their current work/ life balance, someone who's feeling there has to be more to life than what they're currently experiencing?
Listen to that feeling – that is your intuition guiding you to a life more in alignment with your own personal values and goals. You are responsible for your life. If there's something you're not happy with stop complaining, playing victim and making excuses and start empowering yourself and taking steps to change it. Believe that your dream life is available to you. Trust yourself and don't let fear get in the way.
This article was originally published in the Fall 2019 edition of RG Magazine.