Photographs by Blaire Simmons
Best selling bread
Café 4 has been known as the lunch spot in Hamilton with the most popular salad bar. As for the sandwiches? All the fresh breads are made in house, using four ingredients — organic flour, local eggs, water and temperature controlled yeast.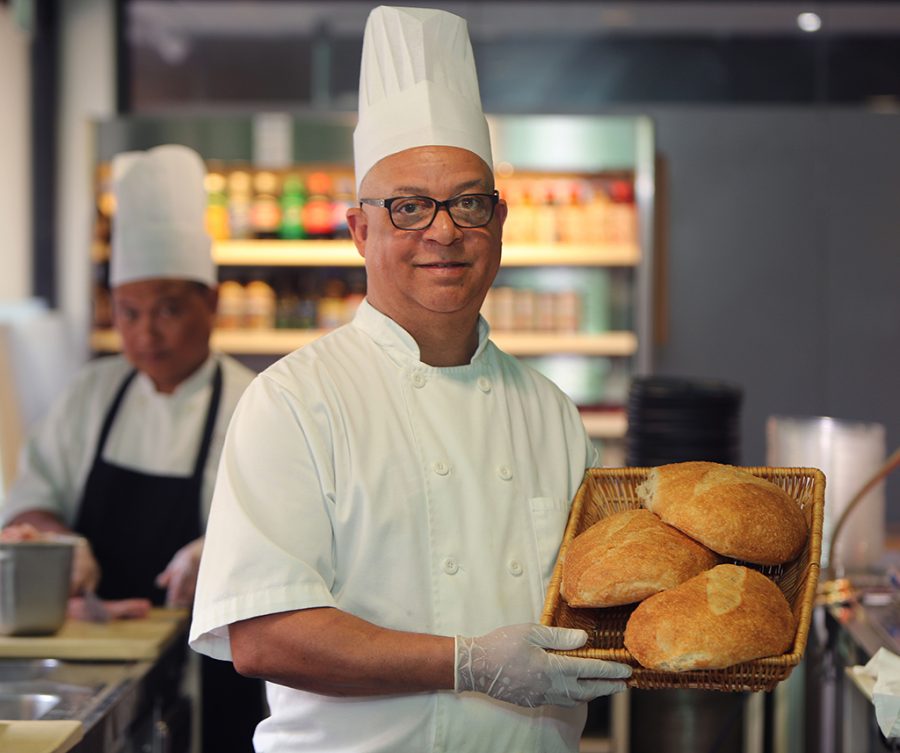 Here's a recipe for their multigrain bread:
Yield 4
STARTER:
500gm bread flour
20 gm fresh yeast
500 ml lukewarm water
4 teaspoons Sugar
Soak the following with 500ml water for 2 hours until soft:
50 gm Sesame seeds
80gm Pumpkin seeds
50gm flax seeds
60 gm Sunflowers seeds
100 gm rolled oats
2 tablespoons toasted wheat germ
DOUGH:
460 gm Wheat flour
540 gm Bread flour
32gm Butter (SOFT)
32 gm Salt
2 tablespoons honey
Directions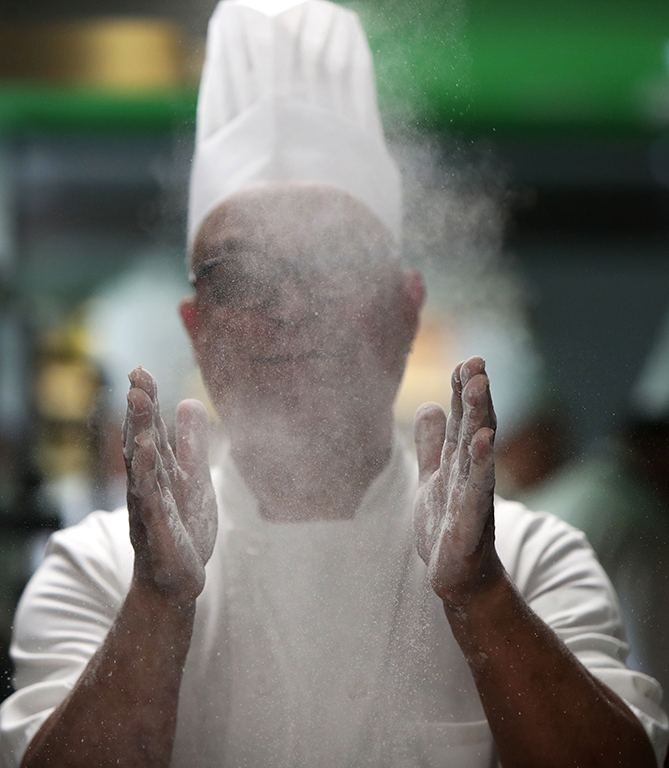 To make the Starter: Stir together bread flour, sugar and yeast in a medium bowl. Stir in water until thoroughly blended. The dough will be like pancake batter. Cover the bowl with plastic wrap and let it sit for 2 hours at room temperature. The dough will become frothy and double in volume, with lots of little bubbles.
In the meantime, soak all the seeds and rolled oats for 2 hours until soft.
Mix together all the dried ingredients, starter, soaked soft seeds and oats in a bowl. Turn the mixture out onto a clean kitchen surface and knead for 10 minutes or until the 'windowpane effect' is achieved (where the dough can be stretched until it is so thin that it becomes transparent).
Put the dough into a lightly oiled bowl, cover with a damp tea towel and let it prove for 2½-3 hours or double the volume.
Turn out the dough onto a clean kitchen surface and knock back (deflate the dough). Portion the dough into 4 and shape into two ball-shaped loaves. Place seam side up on a towel or parchment paper generously dusted with bread flour or rice flour. Cover and let rise 1-1/2 to 2 hours or until ¾ volume size.
---
For the best baking results, place a baking stone, pizza stone or unglazed ceramic tile on the bottom shelf of oven. Preheat oven to 475°F for 20 minutes to allow the stone to get to temperature. Depending on the size of your baking stone, bake 1 or 2 loaves at a time, placing seam side down on parchment paper. If desired, brush flour off the top, lightly brush with water and sprinkle with oats. Score each loaf with 2 to 4 slashes using a sharp knife or blade. Slide the dough with parchment onto bread peel or rimless baking sheet. Carefully slide onto the heated baking stone, immediately spritzing the oven with water around the dough 7 to 10 times. Bake for 20 to 30 minutes spritzing every 5 minutes, 3 more times. Bake to an internal temperature of 200°F. Remove from the oven and parchment; cool on wire rack. Bake remaining loaf.
This article was originally published in the 2019 edition of the rg Food Magazine.