Christopher Carlson, director of hospitality at the Loren at Pink Beach, created this twist on a rum and coke, the ubiquitous 'rock & roll drink'. Christopher worked with the legendary record producer Robert Stigwood, longtime resident in Bermuda on the Wreck Hill estate. His bar always included Goslings, at the ready for such visiting rockers as Eric Clapton and the Bee Gees. No recording studio in New York would have been without such supply…that and a good amount of limes [usually found having rolled under the mixing board ]. " I believe Bermudians can easily embrace this updated version of the cocktail, especially considering how Goslings rum is part of the fabric of Bermuda's history."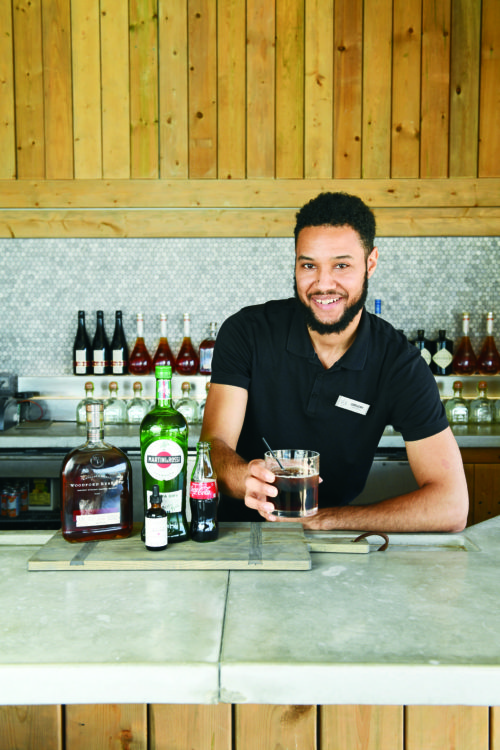 The Wreck Hill Rhum & Coke
Ingredients

-3 ounces Fever Tree Cola or Coke-Cola
-1 ounce Gosling's Aged Family Rum
-1/2 ounce Gin
– 2 dashes bitters
-1/4 lime [preferably Key lime]
– Dash of club soda
Directions
Combine ingredients, mix and enjoy!
---
Local bartender Ryan Gibbons, from Barracuda Grill, created this cocktail in tribute to Bermudian music heritage, the Gombeys and our island culture. It took quite a bit of trial and error to get the flavors exactly right, he admits. As peach was coming into season, he paired that with the delicate taste of Gosling's Gold Seal Rum. The drink's sweetness comes from mango puree, brought to life with a pop of lime, dash of honeyed apricot and smoked hickory bitters.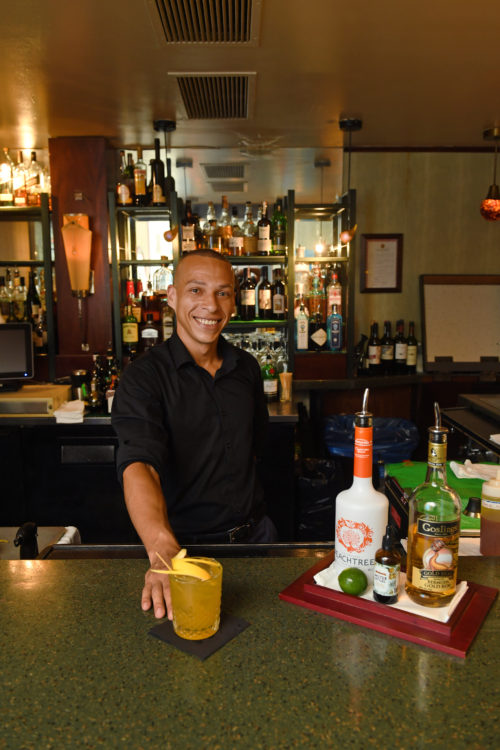 Dancing Warrior
Ingredients
-1oz lime juice
-0.5oz mango purée
-0.75oz Peachtree peach schnapps
-1.5oz Gosling's Gold Seal Rum
-5 drops Honeyed Apricot & smoked hickory bitters.
Directions
1) Add all ingredients to a mixing glass
2) Fill the glass with ice, cap with a shaker tin and give a vigorous shake.
3) Keeping the liquid in the shaker, release the seal between the tin and glass.
4) Strain cocktail into a short tumbler glass filled with ice.
5) Garnish with a grapefruit twist and enjoy.
This article was originally featured in the Summer 2018 edition of RG Magazine.