Ages 8-10
Supplies: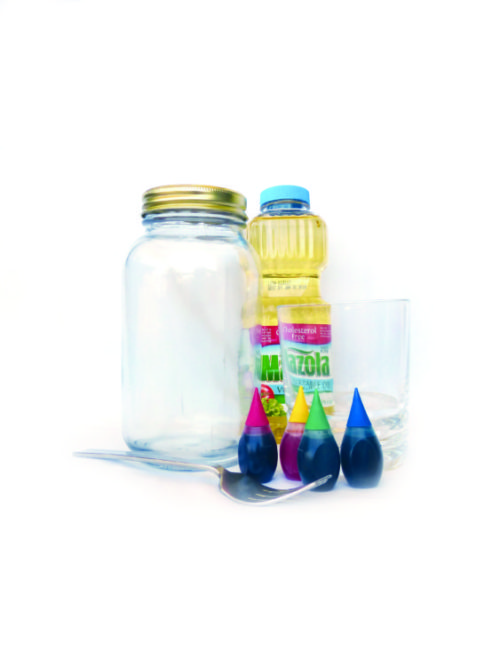 Jar, vase or a vertical container that is clear and see through
Water
Vegetable oil
Food colouring
Small bowl or measuring cup
Fork
Method: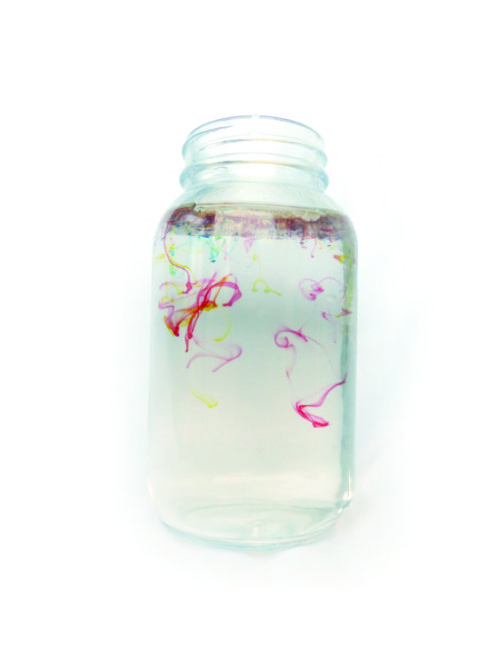 Fill your container almost to the top with water
In a small bowl or measuring cup, add 2 tablespoons of vegetable oil and a couple drops of food colouring. You can choose how many different colours you want to add.
Using a fork, whisk the food colour and oil until you get tiny droplets of food colouring.
Once mixed, pour the oil mixture into the container of water.
The oil will drop towards the bottom of the container immediately, then rise back to the surface, as water and oil do not mix. It won't be long until tiny droplets of food colouring drop down into the container creating a firework effect.
This article was featured in the 2018 edition of the RG Kids Magazine.