What makes a great burger? Is it the beef patty, the bun, the toppings, or a combination of all of these? Here at RG Magazine we've been having this argument for a while now, so we decided to ask chef Jaelen Steede to help us out. In the process we thought, why not see if we can find where you get the island's best burger, so, we did.
From East to West we searched, eating our way from Dockyard to St George's. We divided burgers into three categories – gourmet, comfort food, and hangover cure – and judged them based on taste, presentation and value for money. Here, then, are the results of a definitely unscientific, but nonetheless very tasty, experiment.
Not all burgers are created equal, and these restaurants have taken the humble dish from a grab and go option to a gastronomic experience in their own right.
Gourmet Burgers
Bulli Social – Classic Burger, $14| 4.5 out of 5 stars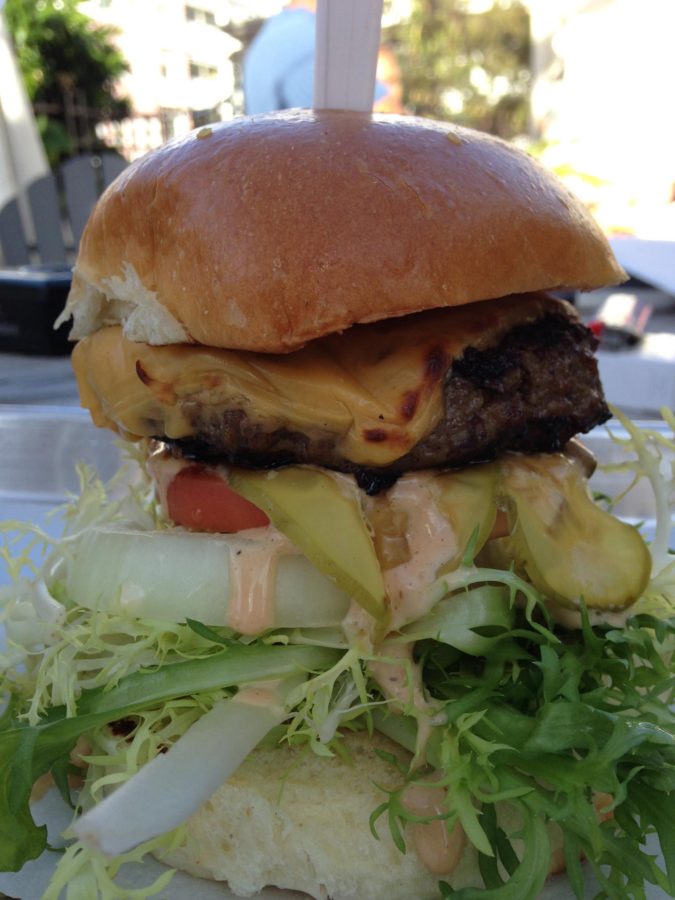 So many burgers, so little time. In the end we opted for the simple Classic Burger, a 6oz patty made from grass fed beef, with American cheese, tomato, onion, lettuce and pickles. It almost seems a crime to judge just one of the options available, but our wallets and waistlines would not allow us to sample all nine. Although, longing glances were cast in the direction of the Quebecois, a burger covered in poutine; which, for the uninitiated, is a mixture of chips, cheese curds, and gravy.
Given the expertise in the kitchen it would have been a surprise if the burger wasn't among the best we tasted. In the end the raw onion, which rather overpowered the other flavours, counted against it getting a top score.
Devil's Isle – All Natural Bacon Burger, $25.20| 4 out of 5 stars
One of two available on the restaurant's menu, the All Natural Bacon Burger is not your average burger. From the homemade patty, to the home-baked ciabatta bun, and white truffle mayo, it is obvious that the ingredients involved are of the highest quality, and you can almost taste the grass in the grass-fed beef.
This is the healthy option on this list and is no lesser a burger for that. The juiciness of the 8oz burger, combined with the caramelized onions, and Swiss cheese was a delight. The only downside was the homemade ketchup, which was slightly disappointing.
Marcus' – Pitts Bay Burger, $27| 5 out of 5 stars
This was the best burger in its class, a beautiful blend of sweet and savory.  Featuring a great blend of beef with a nice and juicy and soft texture, awesome sharp cheese, with the mix of a sweet onion jam, and crispy bacon, rounded out with crisp lettuce, tomatoes, red onions and smooth avocado purée, and all inbetween traditional Portuguese Johnny Bread. Overall it's great value for money at $27, being that you're also paying for the atmosphere of the restaurant and great views of Hamilton Harbour.
Comfort Food
There are times when only a beer and a burger will do. Throw in the comfortable atmosphere of some of Bermuda's best-loved pubs and there are days when finding an excuse to leave is harder than finding one to go in the first place.
Flanagan's Irish Pub – Plain Burger, $14 |4.5 out of 5 stars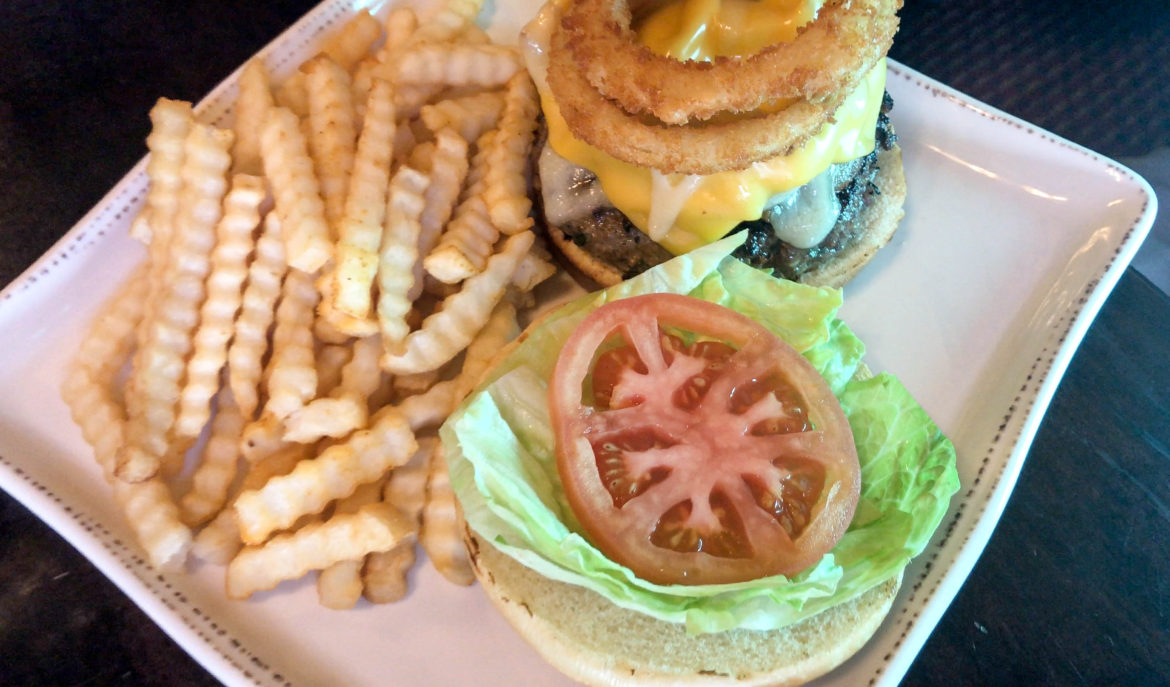 Imagination is the only limitation to what your burger can be at Flanagan's. With extra toppings ranging from $1 for mushrooms and jalapenos, to $6 to make it a three-quarter pounder, the possibilities are endless. To keep things simple we opted for the plain 6oz homemade burger, which is char-grilled and comes with lettuce and tomato. The result, perfection.
From a seasoned patty that our taste tester described as "awesome" to a soft bun of sweet brioche bread, the simple choices can often be the best ones. Great value for money and, depending on your tastes, perfect for anyone. If beef isn't your thing, then the pulled pork or chicken burger option are just as attractive.
The Frog & Onion Pub – Frog & Onion Burger, $16.99| 4.5 out of 5 stars
Basic it may be, but you'll struggle to find a better burger west of Hamilton. Swiss cheese, crisp bacon and fried onions sit on top of a burger that our taster called "texturally awesome". A perfect blend of sweet and salty, the juicy patty sits in the middle of a burger that has well-defined layers and is as delicious to look at as it is to eat…almost.
Swizzle Inn (North Shore) – The Swizzle Burger, $17| 4 out of 5 stars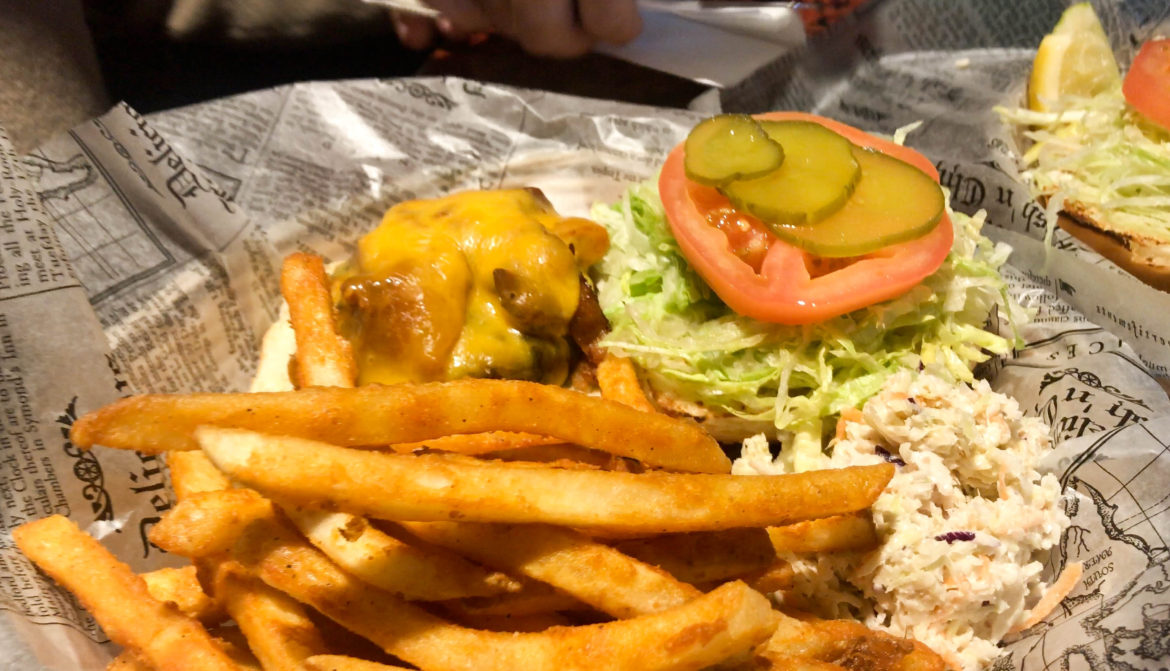 It's hardly a surprise that this eponymous Bermuda restaurant would feature on our list. Popular with locals and tourists alike there is no secret behind its popularity, just good food and good fun in a friendly atmosphere. Of course, that does not always mean the burger will be a winner, but in this case, it was.
A 6oz all beef burger with crisp bacon, real cheddar, lettuce, tomato and dill slices, our taster called it a "great bacon cheeseburger with a good balance of flavour".
The basic burger can be topped off anything from fried onions, to blue cheese, or guacamole, all for an extra $1.50.
Hangover Cures
Last, but by no means least, comes this selection of tasty morsels. For those times when even speaking can seem like rocket science and your head is thumping like the speakers in your ace boys car, these are the places to go.
Mr Chicken – Swiss & Mushroom Burger, $8| 3.5 out of 5 stars
No pretence, no fancy get up, just a solid, tasty burger. The mushrooms were firm enough to go well with the juicy burger and the cheese only added to the enjoyment. Topped off with some seriously good seasoned fries and this burger has everything you need at any time of the day or night.
Bermy Cuisine – Double Decker Hamburger, $7.50| 3.5 out of 5 stars
Burgers that are homemade with plenty of fresh ingredients and a healthy dose of love, the overall eating experience is an enjoyable one. The burger is tasty, the lettuce was nice and crispy, and as everyone knows, nothing can go wrong when you mix mayonnaise and ketchup. The only downside to this burger is the bun, which was too small to accommodate a double patty, and as a result the burger fell apart a little too easily for our panel's liking.
 The Beach – The Beach Burger, $14| 4 out of 5 stars
If the Doghouse is where we all end up on a Friday night, then Bermuda Bistro at the Beach is the destination for many the morning after the night before.
A juicy hand-crafted burger topped with lettuce, tomato, raw Onion and pickle. Again, our panel was not entirely sure about the raw onion, but this can be swapped out with fried onions if you choose. Added extras include Irish bacon, Chorizo, fried egg and avocado, all at $3 each.