It was an early start to my day as I made my way to Dockyard for my Eco Kayaking Adventure with Fantasea Diving & Watersports.
I have never kayaked in Bermuda, so I wanted to do so and learn a bit more about my home from a tourist perspective. We began by departing from Dockyard starting with a boat ride to our official departure location which was Ely's Harbour. During the off season a mini bus is normally provided to avoid the refreshing splashes from the waves against the boat. Our tour guides were Ashley, Adrian and Josh all very knowledgeable and friendly individuals.
A quick stop to the northern point of the Bermuda Triangle, locally known as The Vixen, a boat which was once upon a time filled with prisoners who were later put to work. Currently the Vixen provides a lovely residence for greedy tenants that know to expect food when boats arrive to the area. Although the temptation to throw over a line comes to mind, fishing is not allowed.
Once we arrived at Ely's Harbour I could not get my bearing's from this perspective. I was completely turned around yet amazed by the landscape surrounding the harbour. The wind was not in my favor on this day however I was completely fine being left behind by the group! I wanted to give up, but instead I made more of an effort to catch up and hear interesting facts about Bermuda.
Here's a fun fact: Thousands of the very tiny insects called the lady bird beetle, commonly known as the lady bug were brought to Bermuda to destroy the cedar scale insects that was killing the cedar trees. Unfortunately, this was unsuccessful, and a high number of cedar trees died.
We paddled our way around the harbour, passing a well-kept dwelling on a private island fixed with anything you could possibly ask for. Straight ahead we made our way to the mangroves where turtles come to enjoy a fresh meal of sea grass. Not many were spotted on this day but in the warmer months more are known to visit the area.
Here's another fun fact: It was once said that turtle eggs where brought to Bermuda from Puerto Rico with hopes to have more live in Bermuda waters. Unfortunately, this too was unsuccessful as once the eggs hatched the turtles made their way back to Puerto Rico. While on a roll with unsuccessful experiments, Bermuda's weather temperatures were not taken into consideration as it only assisted in producing male turtles. The temperatures in Puerto Rico produce an even number of males and females.
While I tried to keep up with the group I was still fighting my hardest to avoid trees and rocks. I had no choice but to laugh at how pathetic my kayaking skills were! However, I quickly realized that I should have been stirring the kayak and not paddling my little heart out as the wind was now working in my favor!
Note to remember: When you change direction, the wind will make life a bit easier just be mindful of how you use your paddle.
Nevertheless, the tour guides found me amusing and we shared a moment in laughter as we made our way to the last stop called the Elephant Rock. I was able to see right away the reason behind the name as I saw a cluster of elephant heads in the rock formation. It was a two for one special as the opposite side of the rock formation showcased a cathedral. Pretty fascinating how the elements create such artistic formations.
We were on the home stretch and the sun was beginning to be a tad bit aggressive on my skin. Thankfully, we were given a moment to take a swim and cool down after an awesome upper body work out — quite refreshing if I do say so myself!
It was all aboard as we made our way back to Dockyard while consuming a complimentary glass of Rum Swizzle! While feeling like a tourist for three hours I was intrigued, learning new and refreshing information about Bermuda. Would I do it all again? Absolutely, only this time I'll bring someone else to paddle me around.
* To book a kayaking adventure, simply log on to www.islandtourcentre.com and follow the instructions online. With a simple click, you can be scheduled for a tour in no time. Once the desired date is confirmed, print out your e-ticket for easy reference and arrive 15 minutes prior to the departure time as suggested. By doing so this provides enough time to check-in and sign any necessary waivers.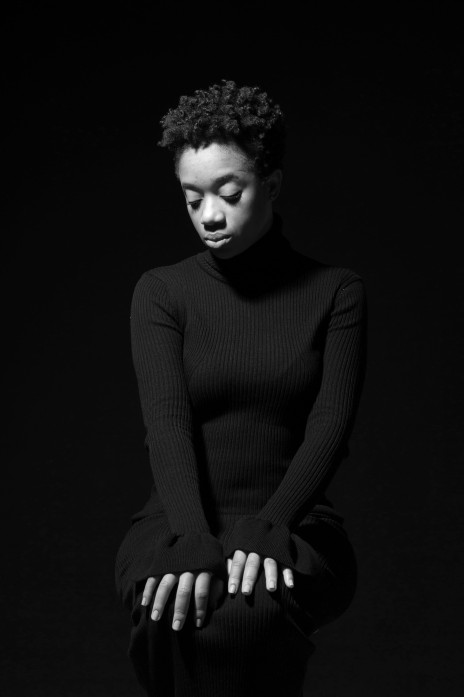 Deanna Williams – DWPerception is a landscape, architecture, portrait and fashion photographer, who thrives on fresh ideas and collaborative opportunities. Here's the world from her perspective: www.dwperception.com