A random trip to a classic electric cars factory in the UK led to one Bermudian creating the vehicle of his dreams – and bringing it home to the island.
The personalised RBW Roadster sports car, manufactured near Birmingham and shipped to the island by container ship, is truly one of a kind with a sporty vintage design and modern-day bells and whistles.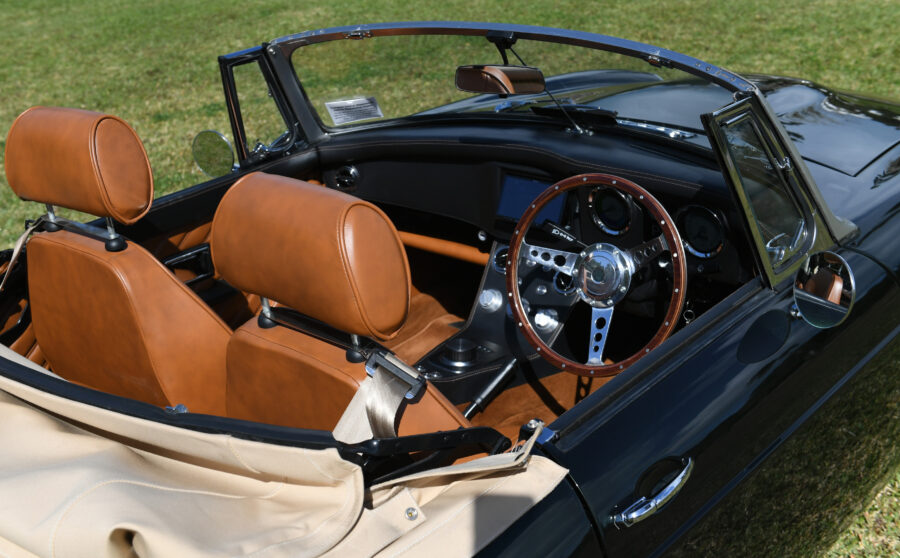 Its extraordinary journey from factory floor to Bermuda's winding roads has also sparked a new partnership between the RBW Electric Classic Cars company and Bermuda dealers Auto Solutions, which stepped in at the last-minute to help get the vehicle off the ship and on the road.
The buyer had long held an interest in classic cars, but said buying one was the last thing on his mind when he visited the factory while on vacation and met Peter Swain, the founder and CEO of the company.
"The whole experience was rather surreal," said the buyer, who asked not to be named. "You get to choose whatever colour you want, whatever leather you want, which is a bit unusual when you are looking at a car to buy.
"We had a test drive. It's so fantastic: the experience of driving the MGB but also driving an electric version.
"We have always said we are going to own a convertible, but I can't say at that point we were thinking of buying the car."
The "infectiously enthusiastic" Mr Swain later got in touch with the buyer and persuaded him to make the purchase; the car was then built and placed in a container ship to Bermuda.
That was just the beginning of the journey.
Once it reached Bermuda, Mr Swain – who had made his own arrangements to get to the island – had to figure out how to get the car off the ship; it was also not licensed for the island's roads.
He was pointed in the direction of Auto Solutions.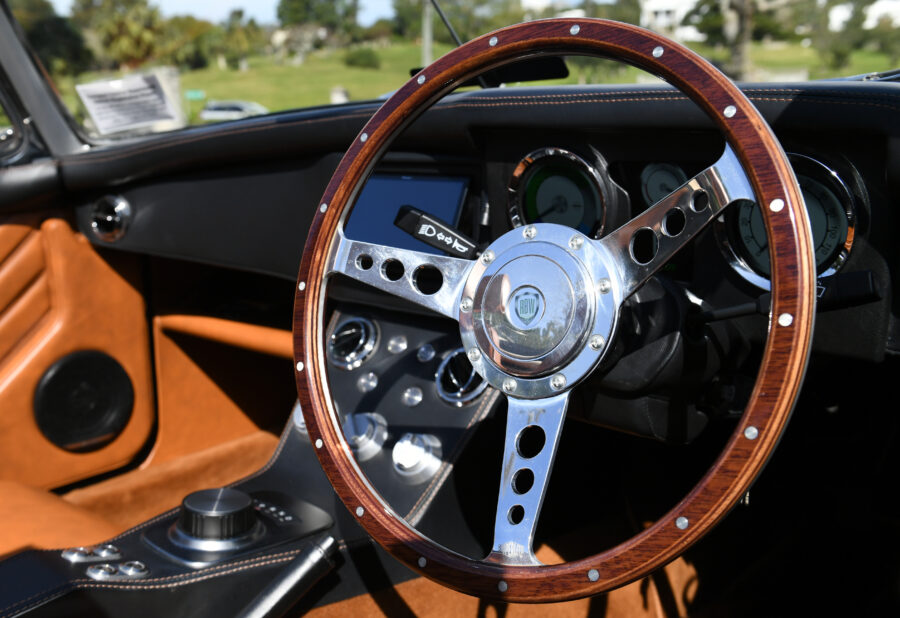 Managing director Glen Smith said: "They showed up on a Monday morning and asked if there was someone who can help them. So literally we went through the whole process."
This involved connecting the car to its battery so it could drive off the ship, and attaching trade plates so it could be taken to the dealership on St John's Road for a sponge bath and on to TCD to get licensed.
"It was a happy ending," the buyer said. "This was an impulse purchase – for someone who wanted one when they were young but never did."
Rebecca Swain, customer service representative at RBW and daughter of Peter Swain, said her father had a passion for personal service in the electric car world.
She said of the Roadster: "It's a tiny car but I have noticed the size of your roads and it's perfect! I have been on the motorways in the UK in this car and it's terrifying, but around the country lanes it's beautiful."
For more information on RBW Electric Classic Cars, visit www.rbwevcars.com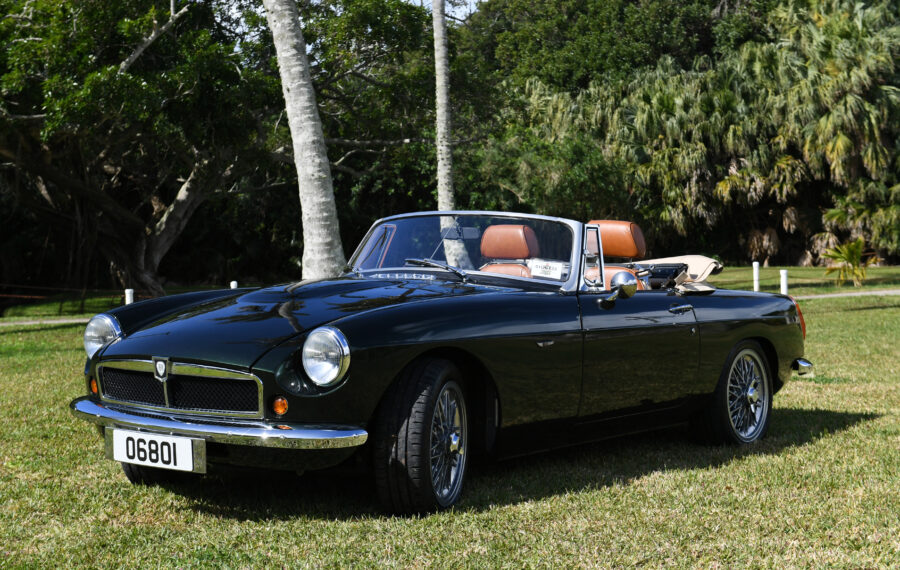 RBW Roadster
Class: D  | $125,000 | Auto Solutions
It's been a wee while since I drove it, but I'm still smiling, writes Ian Hind.
It's an MG, folks, but not as we know it. Well, it can't be, because it doesn't have three pedals that look like upturned spoons, doesn't shake, rattle and roll, but does have comfortable seats and is quiet.
Built around a brand new MGB bodyshell by RBW EV cars in Birmingham, UK, this car has modern components, including an electric battery pack and drive train, 7-inch 24-bit touch screen information panel, bespoke double wishbone suspension, disc brakes with regenerative braking, 185/50R16 radial tyres, soft top roof, electric windows and a simple instrument cluster consisting of a battery condition gauge and speedometer.
It is bespoke in every sense of the word, as the customer gets to pick literally any body paint colour, leather upholstery and trim with a choice of five colours, steering wheel design, six-wheel style options, soft or hard top and so on.
The one I drove was the seventh built, marketed as a Roadster, totally unique.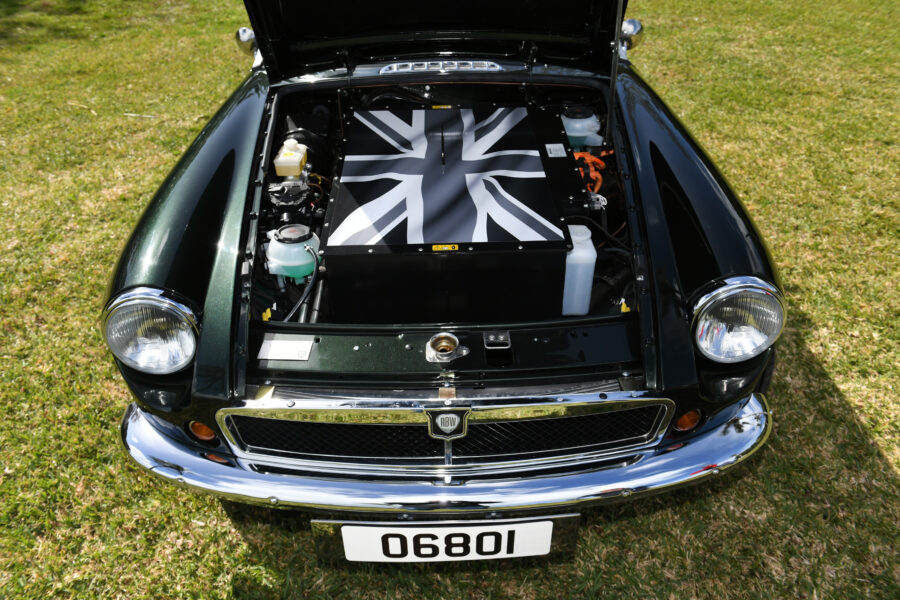 From the long, sleek, humped bonnet, originally designed to hold a V8 engine, to the chrome bumpers, wire wheels, simple windscreen, wood rimmed steering wheel and small side mirrors, it screamed MGB. Yet, it isn't, and that's the key.
Getting into the car for the test drive was like stepping back in time.
The dark green paint job, the tan leather upholstery and trim, slim steering wheel and chrome bumpers all spoke late 1960s, early 1970s. (By 1974, MGs had a heavy black rubber bumper fitted to meet US safety regulations)
The outstanding features of the drive were the lack of noise, the crispness of the handling and the sheer pleasure of driving such a gorgeous piece of kit. It would be an exaggeration to say it drove like a go-kart, but it had that sharpness in the steering. With the modern suspension underneath, the ride was smooth and comfortable, aided by the padded supportive leather seating.
Like all electric drive vehicles, the acceleration from a standing start is dramatic, more so when you hit a hill. I've no idea what it's like at high speed, or what top speed it can reach, for obvious reasons, but you sure know you're driving a sports car.
The pedal response is instantaneous, and with a little practice and awareness, you can slow down without touching the brakes due to the regenerative braking.
The test drive route brought me back along Front Street and, in slow moving in traffic, we attracted a fair number of admiring glances.
6 Hyperdrive batteries deliver juice to a 70kw motor giving a maximum range of 160 miles. The top speed is about 85-90mph, more than enough for our roads.
By the time you read this article, it is likely that a local car dealership has been officially appointed to take care of sales, aftersales and any warranty issues. They will also have a range of paint and upholstery samples for local customers.
Wouldn't it be nice to see a fleet of them one day in the Bermuda Day Parade?