Construction companies have seen a healthy demand for their services over the past two years, despite a lack of major projects since the completion of the new terminal at LF Wade International Airport, the St Regis Hotel and Belco's new power plant.
The pandemic sparked an increase in demand for single family homes, new rentals and renovations that has helped to keep contractors' order books full. And there are signs that 2023 could usher in a series of huge developments that will further add to the industry's workload.
The largest — and the most important for the island's economy — is the refurbishment of the Fairmont Southampton by owners Gencom. At the time of writing, Gencom had just signalled that work was due to start in the second quarter of this year, while David Burt, the Premier, said in his Budget Statement that confidence was high that it would be completed in 2024.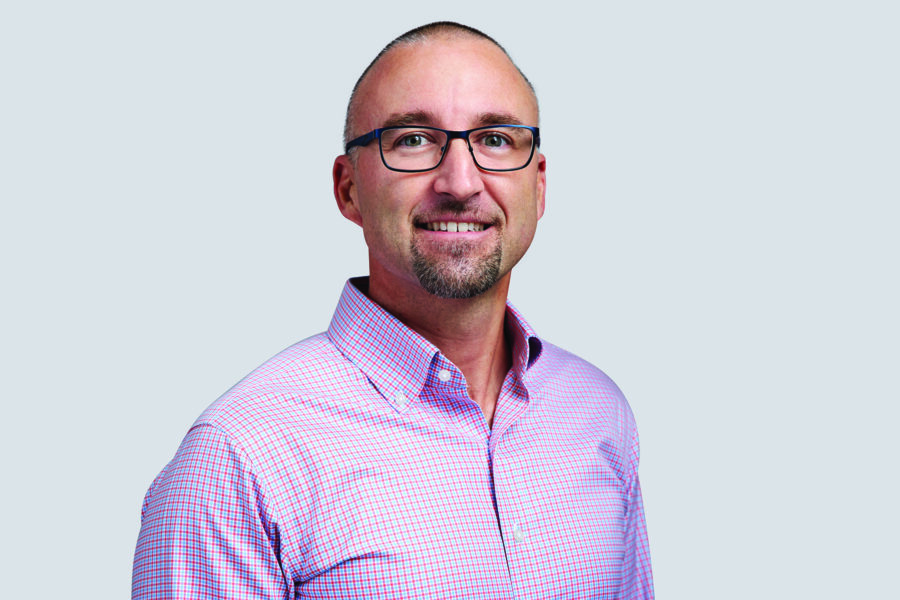 Alex DeCouto, of Greymane Construction, speaking in mid- February, said the months ahead would involve plenty of hard work to meet that goal.
"I know the intention was very aggressive scheduling, but it will be an absolute mammoth task to get the plans that I have seen fully executed before January 2025," he said.
The Fairmont, where about 800 people were employed before it closed down in 2020, is more important for the Bermuda economy as a whole than it is for the local construction industry, in Mr DeCouto's view. He expects that much of the work will be done by US contractors. Local companies that do participate will probably need to bring in extra workers from overseas, given that 30 per cent of the industry's workforce is already non-Bermudian.
"Government's strategy on large projects has generally been to allow those resources to come in, but to ensure that opportunities are created for Bermudians to work and advance, and I agree this is absolutely the correct strategy," Mr DeCouto said.
Steven Barber, managing director of Commercial Glass & Aluminum Co, said that bringing in skilled overseas workers to help with major projects had spin-off benefits for his own staff. "Sometimes we have to bring people in for big projects, such as the airport," he said. "It's important to bring that expertise, but our guys learnt a lot from it — that's important as well."
Mr Barber added that large projects like the Fairmont overhaul had a beneficial ripple effect throughout the industry, even for those companies who did not win contracts.
"If one of our competitors gets a big project, we seem to get more of the smaller projects," he said.
"In 2021, we had our best year for sales. Even though we had nothing to do with Point Place, we ended up with higher sales, because we had a greater market share of the other work."
Other hospitality developments are also in the pipeline. The redevelopment of Ariel Sands, which will include a 33-room hotel, 21 villas and a 30-unit condominium building, was given the green light by planning authorities in May last year. Pre-construction activity is already taking place, Mr DeCouto said. And at the Nautilus Hotel Residences in Warwick, 12 units are under construction.
Mr DeCouto said there was no shortage of other hospitality properties to develop and plenty of political will, but there were economic obstacles.
"The larger projects are competing for developer interest and funding with other international projects in places like Cayman, the Turks & Caicos and Mexico, and those locations have much lower acquisition, construction and operating costs than Bermuda," Mr DeCouto said.
"Why come to Bermuda to bet $100 million for a risky chance to make 5 per cent, when you can go to Mexico and make 20 per cent? Bermuda is very lucky to have committed developers like the Greens and Gencom who have invested very heavily and are very committed to Bermuda."
On the residential side, there is also a clear need for development. Mr Burt said in his Budget Statement that Bermuda had an "acute housing shortage" — and the Government's desire to see the working population grow by more than 8,000 over the next five years will only exacerbate it.
The repossessed Morgan's Point site in Southampton, where the Government plans to build 101 residential units, as well as commercial spaces for stores and restaurants, may be part of the solution. The plan was welcomed by Mr DeCouto, who said: "It complements the strategy of increasing the working population by adding to the housing stock."
The Government has also committed $15 million over the next three years to build new affordable housing units, while Mr Burt also opened new possibilities for developers by announcing plans to expand the eligibility for approved residential schemes from solely the Economic Empowerment Zones to the entire City of Hamilton. An added incentive for investors is that units in Hamilton will be available for purchase by "residents, businesses and international persons".
Budgeted government capital spending in 2023-24 has been increased to $96 million with an eye on shoring up Bermuda's creaking infrastructure. David Burch, the Minister of Public Works, has previously spoken of the need to replace the Longbird Bridge and Swing Bridge.
Infrastructure development, Mr DeCouto said, is "painfully necessary — the state of our roads, bridges, retaining walls, etc. is very poor in some locations".
On the commercial property side, both Mr DeCouto and Mr Barber are aware of the potential redevelopment of a site on Front Street. While there remains a glut of office space available in Hamilton, prime waterfront offices are much in demand, realtors have reported.
It is clear that there is much building work to be done. If funding, planning permission and the will of developers come together, 2023 could turn out to be a landmark year for Bermuda's construction industry.