Depending on your child's educational needs, a private school education might be beneficial. But if financing a private-school education seems daunting, there are options available at many schools on the island depending on your needs. While not all schools offer scholarships and bursaries, there are often payment plans, financial support and discounts available, so it's worth discussing this with the school to understand your options.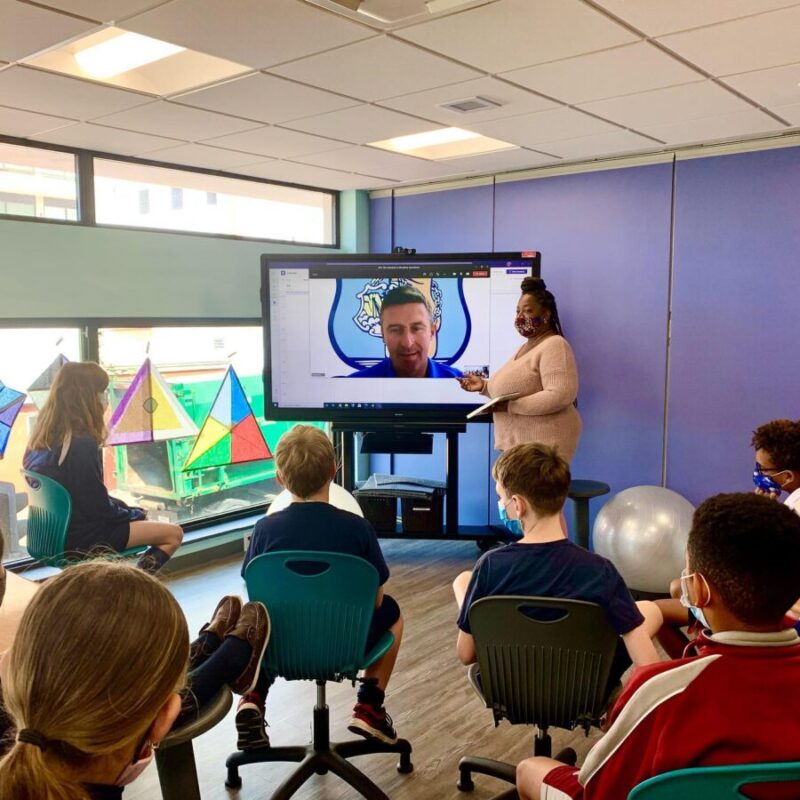 Bermuda Centre for Creative Learning
Students who have learning differences, such as dyslexia and ADHD, often struggle in the traditional school environment. They can feel isolated as their peers move ahead while they fall behind. Bermuda Centre for Creative Learning (BCCL) began in 2015, specifically for children ages 6 to 15 who think and learn differently. Small class sizes, led by master level teachers with a nurturing approach, have a positive impact for students' self-confidence, making a huge difference for them and their families. Each student has a personalised learning plan that includes goals to meet their academic, and social and emotional growth. Teachers continually track student's progress, which allows them to gain skills to move up year levels throughout the school year. Daily physical education, brain-breaks, and mindfulness are incorporated into the school day. Specialist therapeutic interventions are available as part of BCCL's wrap-around support. The school follows the UK National Curriculum, integrating core subjects through project-based learning.
Prospective students are invited to spend an Experience Week to determine eligibility. Tuition bursaries are available for families who qualify through donations made to the Bermuda Centre for Creative Learning Foundation (BCCLF). Visit www.bccl.bm to learn more.
Bermuda High School for Girls
The only school dedicated to the education of girls on the Island, Bermuda High School (BHS) works to empower girls in a supportive and collaborative environment teaching in the ways that girls learn best.
The school offers scholarships for students entering in Years 4 through 7, and Years 12 through 13.
Bursaries are available to all current and incoming students based on financial need. There are also an array of internal scholarships and merit awards for enrolled students throughout their time at BHS. For more information on scholarships and bursaries available at BHS, contact [email protected]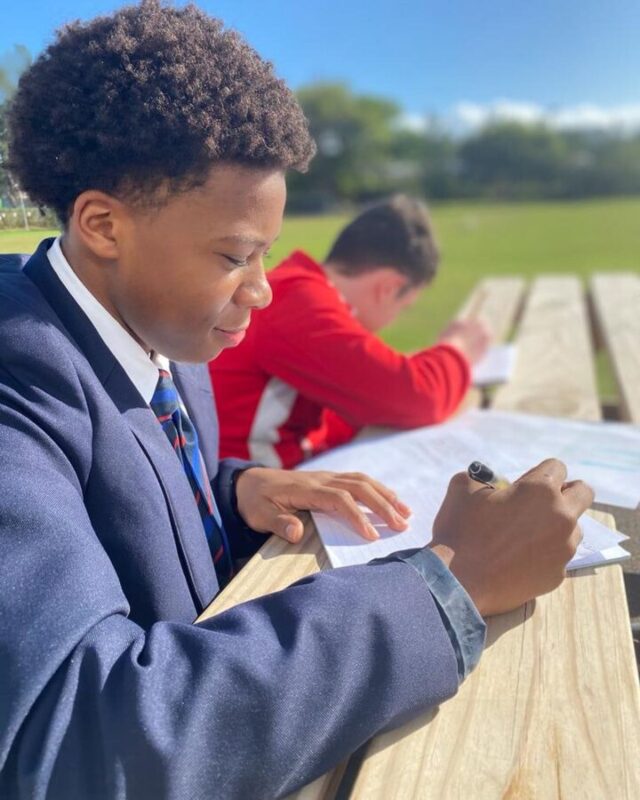 Saltus
Saltus provides a co-educational learning environment that encourages students to be independent thinkers through a programme that is diverse, blends academics with experiential learning, encourages risk-taking, rewards critical thinking, unleashes creativity and embraces an open worldview.
Saltus currently offers up to 160 different financial assistance awards and scholarships to their current students. Green Family Awards are offered to children in Primary and a wide range of opportunities are provided to middle and senior school students. To be considered for either financial assistance or a named scholarship, a family applies through an external company, FAST (Financial Aid and School Tuition). FAST provides a need-based financial aid analysis service which includes a recommendation of what a family should reasonably be able to contribute toward tuition. With Bermuda being such a small community, this application ensures that there is integrity to the process, providing confidence that all financial assistance and scholarship awards are reaching those families who truly need the support.
Saltus prioritises diversity and inclusion and provides 115 awards through their own annual budget. In addition to these, and through the generosity of their donors, they are also able to offer a number of named scholarships as well. For any student who receives support, there is also a Saltus Programme Assistance budget which helps to cover expenses outside of tuition, including overseas school trips. All awards vary in amount and if anyone would like to learn more, they are encouraged to check the website at www.saltus.bm, or contact [email protected].
Somersfield Academy
Founded in 1991, Somersfield offers Montessori and International Baccalaureate curriculua to a diverse body of students in an empowering learning environment that supports curiosity, instills compassion and respect, and encourages the dreams and talents of each of its students.
The school recognises that education can be an expensive investment in a child's future and offers support to families who require financial assistance. For those interested in attending Somersfield, and wish to be considered for financial assistance, a Financial Aid application can be submitted with accompanying proof of details where applicable. The application is divided into six areas of inquiry including factors such income, family size, and living expenses. For more information, contact [email protected].
Warwick Academy
One of the oldest schools in continuous operation in the Western Hemisphere, Warwick Academy builds on centuries of excellence, offering the UK National Curriculum and provides an international educational environment designed for the school's diverse student body.
The school offers both bursaries and scholarships. Bursaries are offered from the first year of school to the last. Assistance is given based on need. Warwick Academy has provided on average 120 awards a year ranging from $1,000 to $10,000 and are supported by earnings from an endowment fund. The school also offers several internal and external scholarships awarded to Year 4 students entering Year 5, as well as both internal and external Sixth Form Scholarships. For more information, email [email protected]