Bank seeks to compete on rates in mortgage market and grow deposit base
by Sam Strangeways
Neville Grant has a habit of looking over people's shoulders when he's standing in line at the store.
The CEO of Bermuda Commercial Bank, who has been at the helm of the island's "challenger bank" since December, describes it as a "small passion", entirely to do with wanting to find out how people are paying.
"It is invariably most of our tourists that are coming with their cell phones to tap," he said, noting that it can take a while for banking innovations to make it to Bermuda's shores.
BCB is actively working to change that and has a team developing up-to-the-minute solutions, like peer-to-peer payment apps, for Bermuda's customers.
Mr Grant believes the company is well positioned to lead the way in that area and will ultimately become a digital bank, albeit one which retains its physical presence in Hamilton.
"When you look at the pace at which the banking industry changes, we need to be more adjusted and adapted to those changes," he said.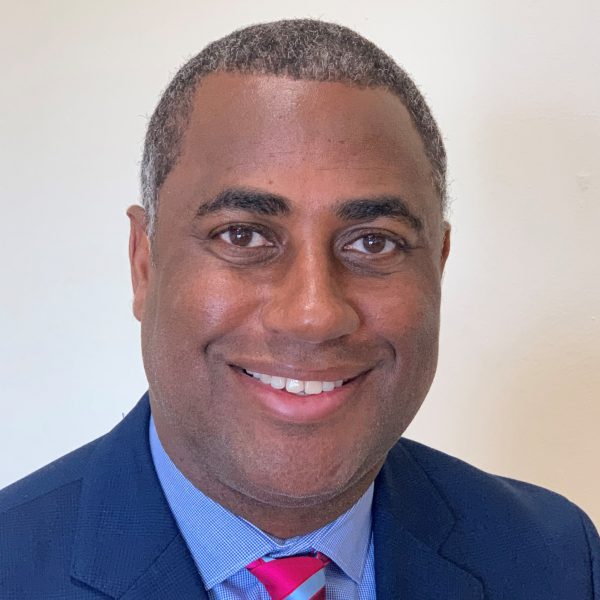 "We don't have the legacy infrastructure that some of the other banks have, we don't have entrenched systems, so we can be a lot more strategic and… we can challenge some of the norms, we can do things differently without being saddled with what you would have seen in traditional banking."
It's that kind of thinking which has led BCB, which was bought a year ago by Provident Holdings Ltd for $72.8 million, to also set its sights on the island's retail mortgage market.
BCB, as a fully licensed bank, has always offered mortgages but Mr Grant acknowledged it was "largely quiet" in that space and focused primarily on deposit-gathering until the recent changes at the top.
Now he and a revamped board of directors, led by chairman David Brown, have developed a five-point, two-year strategic plan, with growing and developing the bank's mortgage portfolio, and the deposit book that supports it, a top priority.
The CEO explained: "As we looked around the Bermuda market we saw the mortgage market is largely driven around price.
"We looked at that pricing and we said we think we have a competitive offering to provide a little bit more competition in the pricing space. We have the lowest base rate on island at present."
He added: "It's not to say that we won't review pricing but right now the Federal Reserve is changing price to slow down inflation.
"But the wider view is that the US Fed rate is one of many components that go into the composition of the Bermuda dollar base rate. We haven't moved as yet."
When Mr Grant first took on the CEO role, his mother asked if he had launched Bermuda Commercial Bank as the name was new to her – even though it was founded half a century ago.
He said: "I would say she's not uncommon from most of the consumers in Bermuda that might not be familiar with what Bermuda Commercial Bank has historically had on offer."
Mr Grant said that was now changing, thanks to word of mouth about the competitive rates, the quality of service and a series of online adverts highlighting staff members and inviting people to get in touch.
The shift in focus has led to new hires and Mr Grant said the bank – which employs about 64 people at its Bermudiana Road headquarters — had now rounded out its executive team.
"We've focused a lot of our new hiring in and around our five strategic priorities," he said.
Along with the move into mortgages and the decision to invest in digitisation, the bank is focused on growing and investing in its people, repositioning its balance sheet, and continuing to deliver on its risk agenda.
Mr Grant, a Bermudian who was previously at HSBC and has worked extensively abroad, said: "We want to be reliable, fast and we want to be best priced.
"We have to look at innovative ways to engage with the general public. There is plenty of competition out there and we just need to make sure that we are bringing the latest innovations to the island that are not really focused on traditional paper-based banking."
M Brown, an established independent Bermuda businessman, said the board had every confidence in Mr Grant and the plan. The chairman added: "We are very excited about the prospects of this bank."