by Don Burgess
If you've ever been sceptical about purchasing an electric bicycle because of speed, range or power, I've been in your shoes. How far can I go? Will I be able to make it up that hill, or do I need to find an alternative route? And I definitely don't want to be the slowest vehicle on the road with everyone passing me! 
When I tested out the Nakada E-Bike, these were my primary concerns. I picked up the bike from Jody Place at his Nakada Electric Bike shop in Somerset Village. He gave me a quick and easy ten-minute lesson on how to start the bike, change gears and stop it. We also adjusted the seat height and the handlebars to my liking.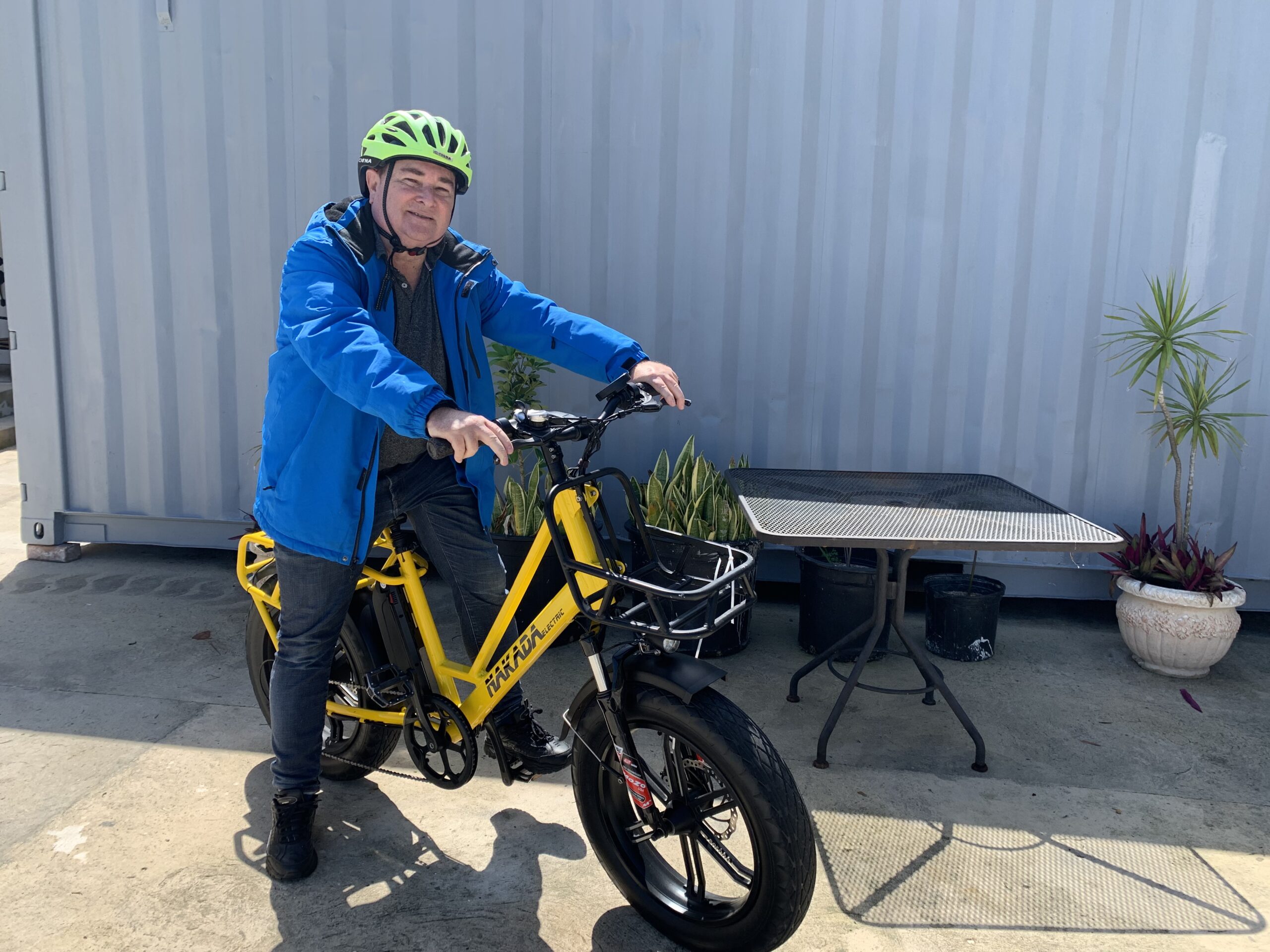 I rode the 2017 Explorer model to Dockyard and back. The bike has three speed settings: slow (9kph), medium (22.5kph), and fast (45kph). I used all three settings on my journey, and I added speed by pedalling on the slower settings to boost my pace. 
The Explorer has road tyres, wider than a traditional bicycle but not as large as you would see on a scooter. 
I was effortlessly able to keep up with traffic, except for those going way over the speed limit, so my fears of being passed by everyone were quickly relieved. 
After doing a few laps around Dockyard, I wanted to test the bike's power going uphill, so I drove past Scaur Hill, then up Scaur Hill Fort. In neither case did I have problems going up either hill and I could use the gear shift seamlessly. 
I drove the bike for more than an hour, with it at max speed on the main roads. For my test, I estimated I drove about 20 miles. To answer my question on the range, Jody assured me the bike has a range of about 40 miles – or enough to go from Somerset to St George's and back – if it is driven at the slow speed. 
Those were my concerns going in, but a few new ones popped up. 
First, I found the seat very uncomfortable as it was too hard and not wide enough. Jody says that problem is easily solved as many people elect to purchase a seat more to their liking. 
Tied in with this issue, the bike also took bumps in the road with quite a jolt. Going over speed bumps too fast or dealing with the many trying conditions of Bermuda's streets was an annoyance, and I had to make sure I missed the worst of our uneven roads. 
Also, I wouldn't say I liked the fact that the bike came with no mirrors, and I would have preferred to have seen what was behind me. Mirrors can be installed, which is an added expense most people would opt for. 
Finally, this was a very minor issue for me: the bike did not have a speedometer. 
Last season's bike cost just under $3,000 but Nakada is promising a new edition of the Explorer with more power, range and speed this year. 
Overall, this bike has many positive things going for it. But perhaps the best is that it's electric, and that's a small plus in the fight against climate change.