FAMILY PAINT COMPANY, ROWE SPURLING, BUILDS UP ONLINE PRESENCE AND EXPANDS PRODUCT OFFERINGS
Annabel Cooper
While many businesses scrambled to get their online presence up and running when the Covid-19 pandemic first struck, Rowe Spurling Paint Company already had a popular internet following from which to build on.
The company's website, however, had to become a tailored and personal experience to meet the specific needs of their customers.
"Paint is more complicated than people think," explained Karolina De Costa, who owns the business with her husband Justin. "We never relied much on our website because we preferred customers came into the store and we could have a conversation and provide them with the best products for what they were doing." The combination of people being unable to physically visit the store but finally having time to do home improvements increased demand on the website. But, instead of customers having an educated guess, it was designed so they still had to talk with the expert staff before paying.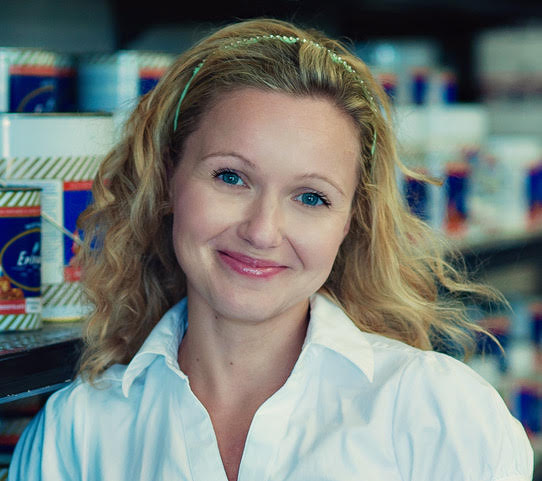 "We set it up in a way where a customer would place their order, then we would contact them and they would either do a bank transfer or we would take their card," continued Mrs De Costa. "The customers we didn't have conversations with would often pick products that didn't go together or were not appropriate for their project. Not having that payment option was a great way for us to have a more detailed conversation about what they needed."
Hand in hand with the company's website is its active social media presence, which has allowed it to continue the popular tutorials and workshops as well as informing its followers about new products.
"We had the opportunity to put up a lot of videos that we would make in our garage or living room," said Mrs De Costa. "We talked about, 'These are the products you would use if you're painting your kitchen cabinets or if you're refinishing a piece of furniture, or if your paint's peeling off the walls.'"
The online tutorials have been so successful that Mrs De Costa does not believe she will see the return of in-person workshops.
"Online gave our customers a chance to rewind, or pause, or re-watch the videos and I think that's a lot more helpful. This way they can paint a piece along with me."
She has always enjoyed web design, so the couple developed the website themselves and have fine-tuned it over the years.
"I'm truly humbled at the response it has received," Mrs De Costa said. "It's so heart-warming to see locals supporting small businesses."
While paint will always be the core of Rowe Spurling's business, it has expanded more recently into lifestyle items such as homeware, stationery and candles, and established a 'Pup Up Shop' in honour of the store's pet dog, Buddy. The latter's profits all go to the SPCA.
Looking to the future, Mrs De Costa hopes to grow the lifestyle business, but also launch a colour consulting service, which she described as "a quick consulting service where you can get a bit of help finding your perfect colour."