ETHOS BERMUDA BELIEVES VISITORS CAN BE ATTRACTED BY RESTORATION PROJECTS
Tim Smith
Many islands attract visitors with beautiful beaches and glorious sunshine – but with its hidden gems that tell the tale of our unique history, Bermuda has a chance to stand out from the crowd. This is according to tour operator Ethos Bermuda, which has embarked on an ambitious project to bring some forgotten historical sites back to life, with the aim of helping rejuvenate the tourism industry.
Husband-and-wife couple Mo Hamza and Clare Dominguez believe many significant buildings of Bermuda's past – long disused and fallen into disrepair – can be carefully restored and repackaged as attractions appealing to adventurous tourists with an interest in heritage and beauty.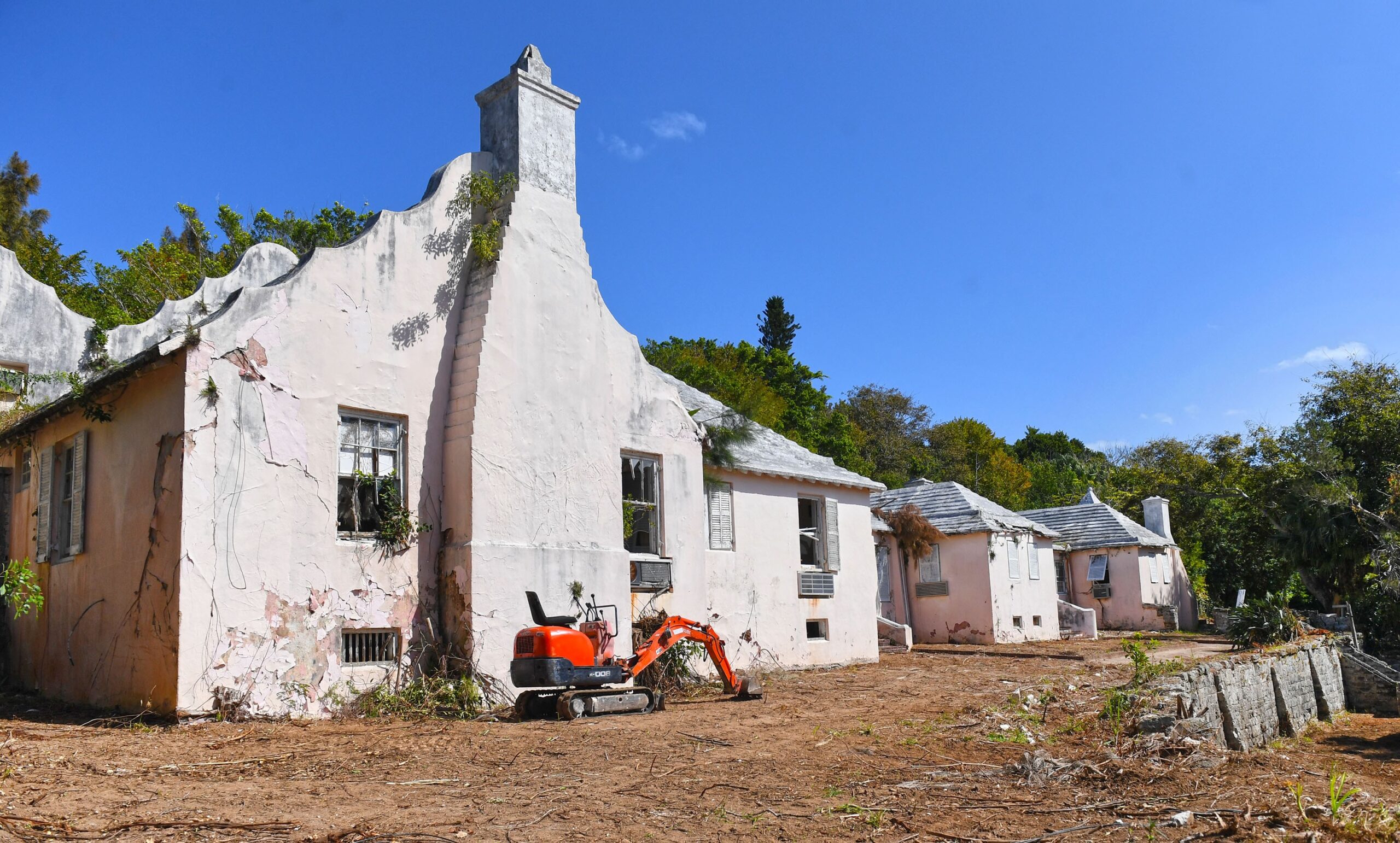 The couple have launched a bid to restore the former stately mansion Admiralty House at Spanish Point and have previously worked to revitalise Leamington Caves in Hamilton Parish.
They have identified forts at Whale Bay and Paget Island, as other locations ripe with opportunity, as well as the gun battery at Southlands on the South Shore and the Victualling Yard in Dockyard. Ms Dominguez said: "There's a general heartbreak when you see things that are not used to their potential. The introduction of tourism in a location can create a sense of pride that otherwise maybe didn't exist.
"Bermudians know about Admiralty House and know that it's there. But how often do they go there, and know the meaning of that place, and enjoy that place?"
"People say there's nothing to do in Bermuda, but there is history right here in front of them."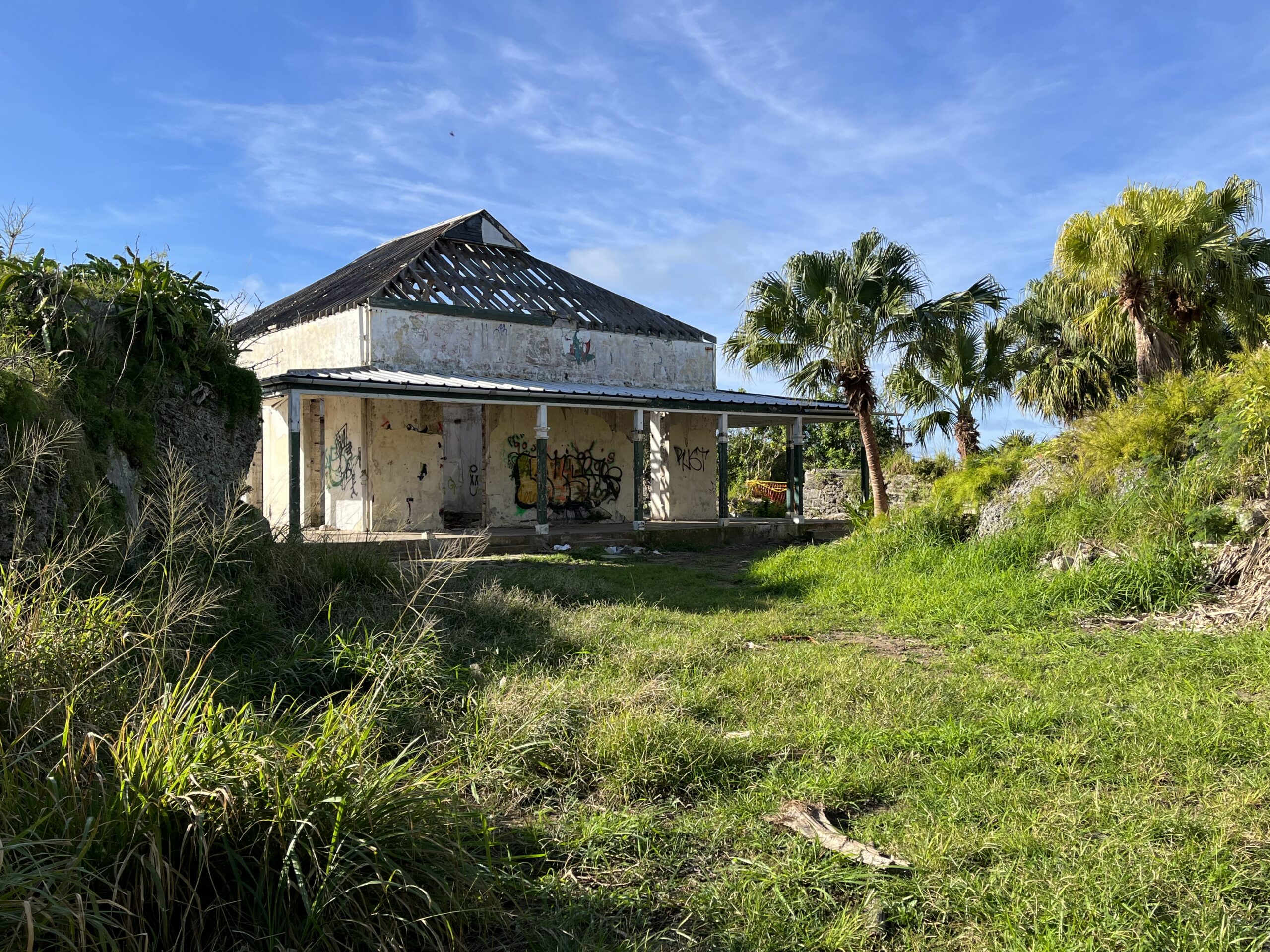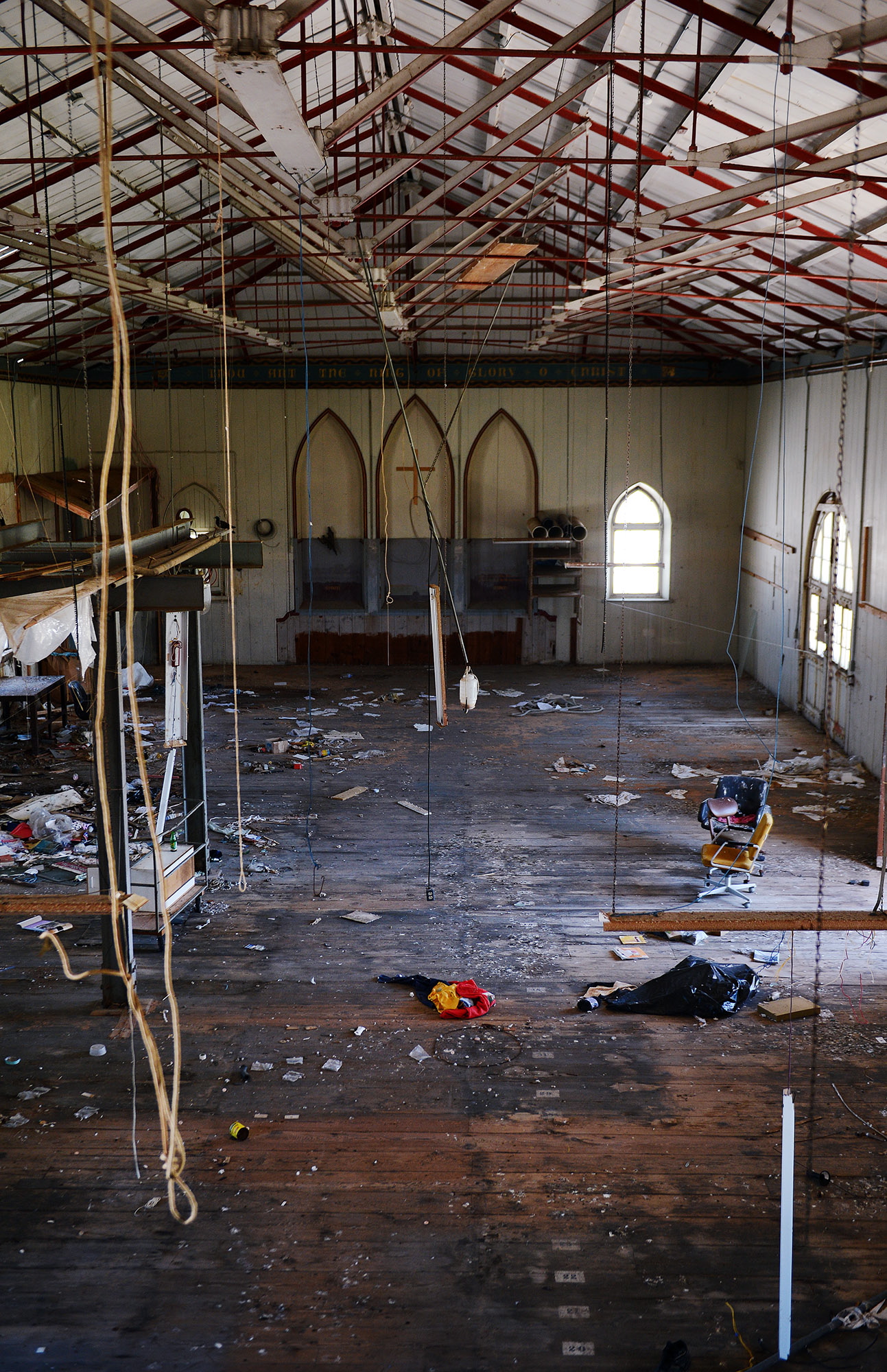 Admiralty House, which dates back to the 1700s, has served in various incarnations as a grand home for admirals from the British navy, wartime cypher office, Bermuda Regiment base, event venue and dance hall.
But for the past 20 years it has been in a state of neglect, fenced off to the public, plagued with overgrown gardens and sometimes used as a drugs den. Ethos, which has submitted a Request For Proposal to the Government to renovate the building, wants to bring the venue back to life while promoting local culture and nature.
If successful, work will fall into line with Ethos's four philosophical pillars of nature, music, cuisine and movement.
Ms Dominguez and Mr Hamza believe such a philosophy appeals to the kind of tourists who want something more than a sunbed on the beach during their vacation.
"The Bermuda Tourism Authority is looking for active families and adventure people to come to Bermuda," Ms Dominguez said. "Other places in the world might be cheaper, but there's types of demographics that could be attracted here for the types of experiences we offer. "Because of the last couple of years, people are considering the reasons behind their travels. They used to take four trips a year, but now they can only take one. So when they choose to go somewhere, they want it be for something." The couple experienced the potential of Whale Bay Fort while Ms Dominguez held yoga classes at the location last year. They said many people appreciate Whale Bay as a secluded beach, but are unaware that nearby lies the remains of a fort and battery, which once featured 12-ton cannons to protect Bermuda from invaders. Ethos believes the surviving barrack rooms could be restored while other parts of the site could be converted into amenities for the boat community and adjacent Port Royal Golf Course.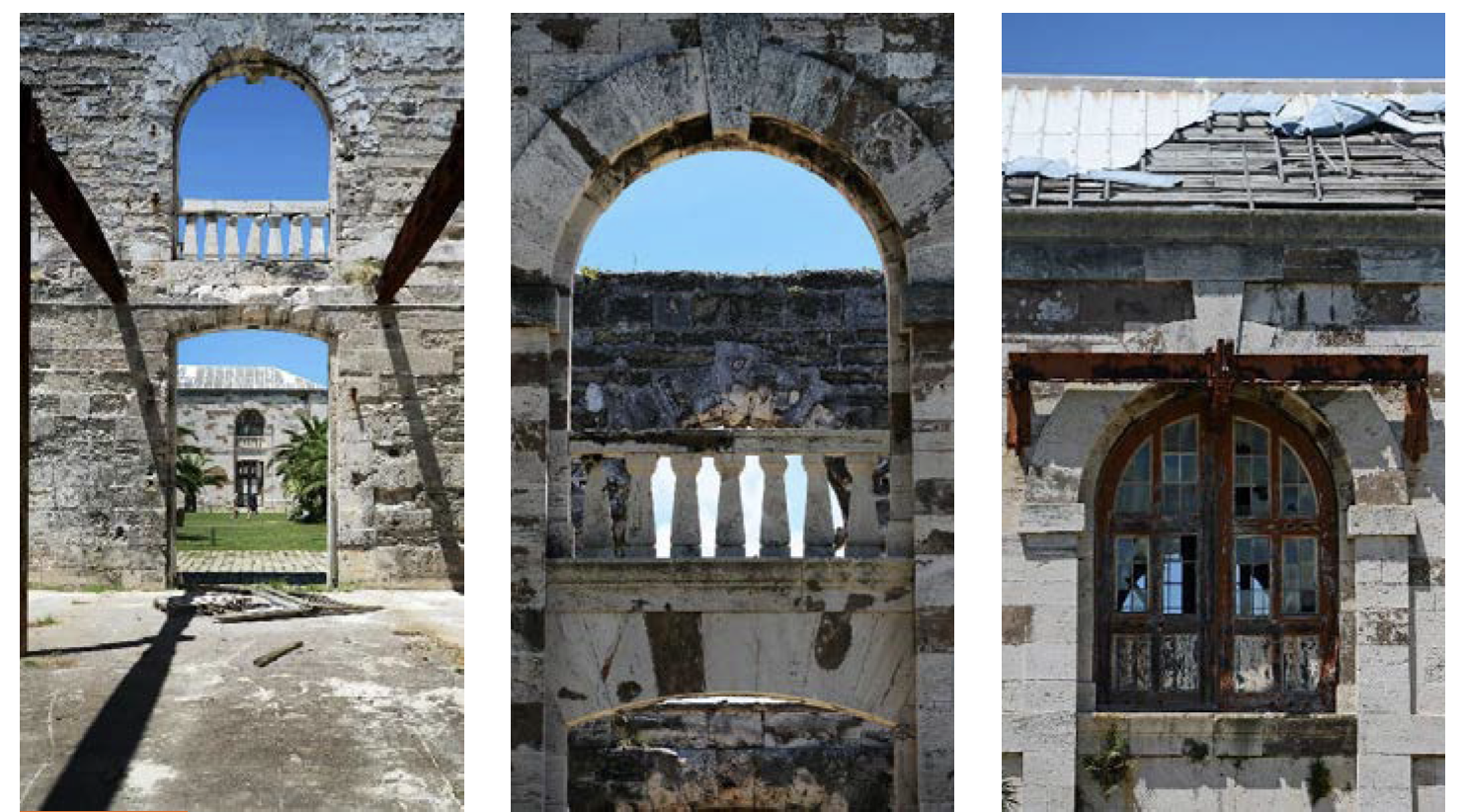 Mr Hamza said: "We could have some sort of water sports, paddle boarding, and
put toilets and a shower facility in there. We could remove invasive species, plant endemic and native species, and instill a footpath that's safe. "It's about the seamless integration of all the components to produce a site that has commercial value that can be put back towards the upkeep of those venues. "It would be incredibly appealing for tourists. It takes a place that's forgotten about, restores it to generate access but also provides services that otherwise wouldn't be there. "It would be wonderful if I could visit the site, have a swim in the ocean, have a nice fresh shower, grab an ice cream and leave."
Ms Dominguez said: "A project like this challenges people to appreciate and explore where they live. So many people that came to yoga class had never been to Whale Bay battery before. "There are things that are beautiful and are right here and people hadn't seen them. It has multiple benefits to the individual and to society as a whole. "All these sites are outdoors, and some require a certain amount of mild to moderate exercise to get there and to appreciate them, which is important in a country where diabetes is prevalent. Being in nature is so good for you. She added: "Whale Bay has an amazing beach and it faces the west so there is a beautiful sunset."