'Improved, more dynamic' sector battles to navigate pandemic 
BY SAM STRANGEWAYS 
Retailers are hoping a busy December will "salvage" 2021 for them and set them on course for a more prosperous 2022. But they've learned over the past 20 months that, when it comes to Covid-19, anything can happen. 
Local retail sales plummeted in early 2020 after the pandemic hit and a lockdown was imposed. 
But from July last year onwards, once coronavirus restrictions eased, the Retail Sales Index rose – at least, until July 2021, when the year-over-year monthly sales gauge dropped for the first time in a year.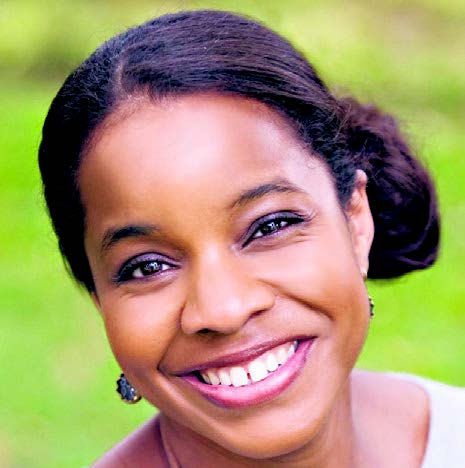 Lorraine Shailer, head of the Bermuda Chamber of Commerce's retail division, said the pandemic had brought challenges but also an improved, more dynamic sector and a sense that "change is possible". 
"Retailers have had to adapt to meet different customer demands, both in what they are wanting to buy and how they want to shop," she said. 
Ms Shailer added that there had been an "updating of services and offerings, which has led to a revitalised retail presence in Bermuda and, no doubt, new customers".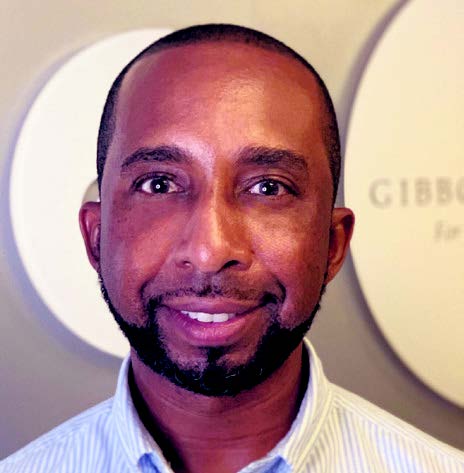 Tony Thompson, chief executive officer of Gibbons Company, said the department store had to immediately mitigate its risks at the start of the pandemic. 
"One of our biggest risks is inventory," he said. "We were going into a new season, just receiving our spring merchandise and getting our summer merchandise on order. We cancelled our summer orders." 
The store had the advantage of having relaunched its website the year before, so when lockdown came, all efforts went into getting stock on there. 
Mr Thompson said: "The website was the only means of making any money. We just changed gears." 
But he admitted it wasn't easy. 
"We are Gibbons Company. We are like a big ship and to change gears on a big ship, there are a lot of moving parts and a lot of people involved in it." 
Mr Thompson said: "As we were cancelling orders, we changed some of our teams to web administrators. Our number one priority was to make sure we had the items that people wanted – the top sellers on the website – and everything else was just icing on the cake." 
All of the store's 76 full-time staff were paid throughout the lockdown and none were made redundant. 
Sales rebounded when workers began heading back into their offices in Hamilton. With many people not travelling, there was a positive knock-on effect for shops. 
But Mr Thompson is conscious heading into next year of the challenges that lie ahead, as travel off island returns to a more normal level and global supply-chain issues persist. 
"September and October were rough," said Mr Thompson, referring to the spike in Covid-19 cases and its effect on footfall in Hamilton. "We hope November and December make up."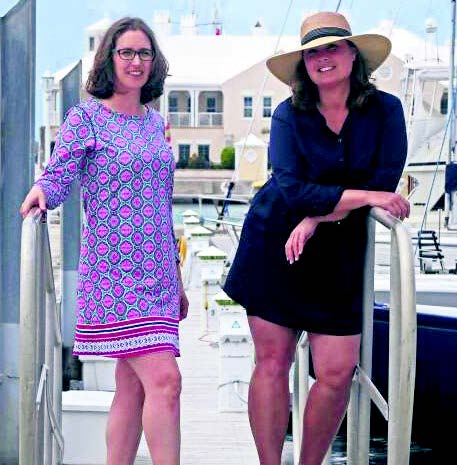 One local retailer credits Covid-19 with saving it. Online beachwear store Soltrino had poor sales pre-pandemic and was to shut down in March 2020. 
But founders Linda Cook and Michelle Viera quickly realised they could alter their business model for a captive audience. "We already had a website running with a payment gateway," said Ms Viera. 
"Since we didn't have much in terms of stock, we decided to offer a pre-order where our customers could select the items, colours and sizes that they wanted from our list of vendors. 
"It was a win-win situation – everyone ordered exactly what their style and sizes were and we made the margin without any guesswork." 
She said the pandemic was a lesson in being able to "pivot quickly" and she hoped the company's increased customer base would continue to buy local. 
"If consumers support retail outside of Bermuda, then that money is just gone – not to be recycled back into our economy." 
Ms Cook added: "I think it's more than just money staying in Bermuda. If you don't support local business, it's not going to be there. To be a tourist destination, we need shops, we need retail. We need a thriving community. If you take retail out of the city, what have you got?" 
Kristin White, owner of Long Story Short gift and bookstore in St George, said the same was true of the Old Towne. 
"It's a part of our way of life here in St George's," she said. "It's one of the only spots that is, in my opinion, a thriving village…it's been that way for over 400 years." 
She said retailers in St George's had been largely without the mainstay of their business – tourists – for the past 20 months but had supported one another and adapted. 
Still, she added: "We have also not had the infrastructure support to rebound. We had cruise ships coming to Bermuda, but St George's wasn't able to get any of that traffic. That was a real disappointment for us. There were no ferries put in place." 
Ms White has put much effort into upgrading the Long Story Short website to enable customers to shop online and coming up with new retail offerings, including carefully curated gifts. 
She said: "I think 2020, while it was hard, there was a renewed interest in shopping locally. There was this community effort in that. 
"I feel like we thought 2021…was going to come and save the day and it really didn't. I, like a lot of retailers, have really invested a lot into this Christmas and we are hoping we can reap the benefits. For many of us, it's the last chance to salvage this year." 
Ms White added of her hopes for 2022: "I live in a constant state of optimism…I feel it's going to be better than this year."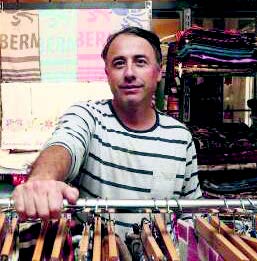 At the other end of Bermuda, Bulent Ganal, who owns Grand Bazaar and GB Home with his wife Teresa, said the lack of tourists hit the Clocktower Mall stores hard. But the couple has diversified their stock, adding more merchandise for locals, such as outdoor furniture, and they have advertised on Instagram for the first time. 
"That helped big time," said Mr Ganal. He said this year was an improvement on 2020, when they had to tap into savings. 
He doesn't expect much in Christmas sales but is keeping a watchful eye on the 2022 cruise ship schedule. 
"It will be nice if we get some of them," he said. "So far, we are expecting about 180 visits. It gives us hope." 
Ms Shailer said she too was hopeful for the island's retail sector. 
"I think the prospects are good as life returns to normal," she said. 
"Retailers just need to keep doing what they are doing – keep their websites alive, engage with their customers and continue to adapt to customer needs and wants."