DENTISTRY IS A DYNAMIC AND EVER-EVOLVING FIELD
AND THE ISLAND'S DENTIST PRACTICES ARE THE BEST PLACES TO FIND OUT WHETHER IT"S THE RIGHT CAREER FOR YOU
ROBYN BARGETT
Dentists and those that make up a dental practice are in high demand at the moment and there is a need for more Bermudians to get into the field – particularly dental assistants.
Unlike other medical disciplines, dentistry is a surprisingly easy career to fit into most mod-ern lifestyles. While it requires extensive, life-long learning and meticulous work ethic, most dental practices are open five days a week with employees working a regular 9-5 workday.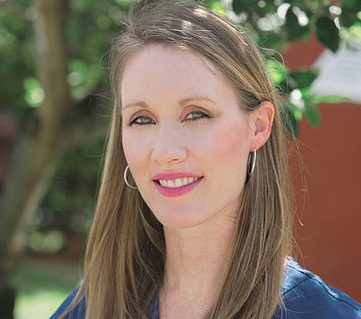 Many dental practices have identified the need for more dental assistants and the job can be learned while working at a local dental practice.
"In the next 20 years, Bermuda is going to be in a dire situation with the need for more Bermudians to get in the dentistry field," says Laura Myers, the office manager and registered dental hygienist at Toothworx.
For those looking to dip their toes into potentially beginning a career in dentistry, starting as a dental assistant can be a great choice.
"It's a huge job for people who might not have the ability financially to go away for schooling," says Mrs Myers. "It's incredible for assisting because you can learn on the job."
It's a great opportunity to put yourself in the environment and make money while determining if the career is a good fit, she adds, and can be a good jumping point for taking other career paths within the field.
While the job requires quick learners who are detailed and enjoy working within in a team, the on-the-job training and incentives are worthwhile with the possibility to go on and obtain further education. When ready, there's a nearly guaranteed job upon your return to the island which is a major benefit.
"It's a fast-paced environment in most practices and you have to love it. Those that will do well are those that work really hard and are massive team players. Every single role in a dental practice relies on another role, so you have to be good at working within a team," explains Mrs Myers.
Another area in the dental field in which Bermuda is suffering a major shortage is specialist dentists – most notably orthodontists. While the job requires a full degree in dentistry, then on to specialize in orthodontics through a residency, the experience off the island can be incredibly beneficial, says Mrs Myers.
"There's a level of professionalism that you gain when working overseas and you get to experience a lot of dental work that is very specific that you just don't get to see on the island. The hours are very hard overseas, but I would encourage people to get some work experience in other practices off the island.
While Bermuda is small, dental practices are still fast-paced and you will gain that level of professionalism that you need in the industry."
The Bermuda Dental Association offers a scholarship through their Mercer Fund to qualified students of dentistry and related dental fields, which is also a great incentive to get into the field.
But regardless of what area of dentistry you decide to focus on, it is an incredibly rewarding career, says Mrs Myers.
"You're changing someone's life and making someone smile," she explains. "Everyone wants to smile…Anyone who loves working with people and building that rapport will appreciate working in this field."