ALL UNITS SOLD IN NEW CONDO HOTEL 
by Jonathan Kent
Perched on a South Shore cliffside, the Azura Boutique Hotel and Residences is proving to be hugely popular even before the development is complete. With the second of three phases of construction almost finished, every one of the 29 luxury residences has found a buyer. 
The remarkable sales success in a challenging environment is testament to the appeal of the new Warwick resort, its blend of traditional Bermuda and contemporary architectural styles, and its stunning ocean views. 
Developer John Bush acknowledges that he took on a considerable challenge when he bought the old Surf Side Beach Club five years ago with the aim of creating a new condo hotel. Hotel developments on the island have proved to be risky investments over the past decade. And with Azura, he faced the additional challenge of a cliff erosion issue.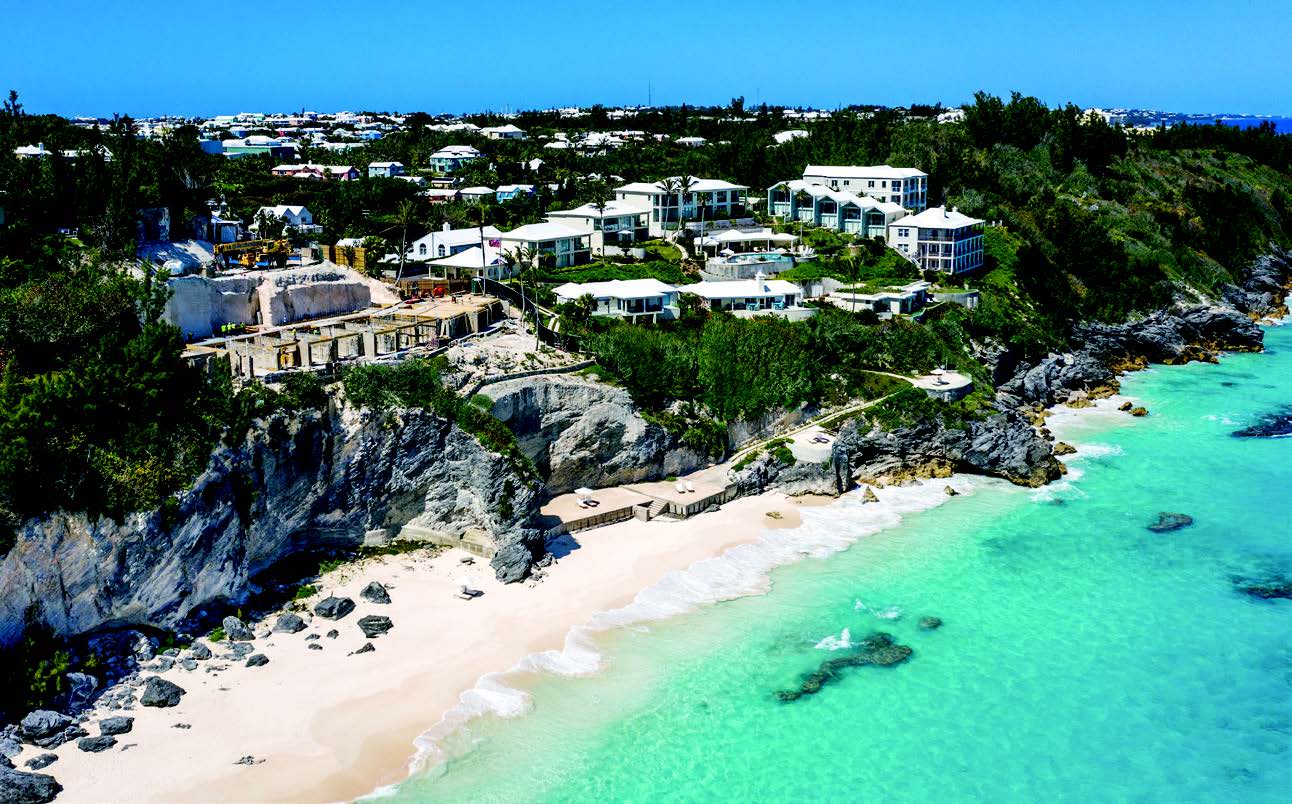 "There's a sand seam at the base of the cliff and we had to shore it up with concrete, which was expensive to do," Mr Bush said. But he wanted to make what could have been an austere feature into something attractive. He did it by building a series of small terraced beaches going down to Azura's main private beach at ground level. "We turned lemons into lemonade," he said. 
Mr Bush gave RG Construction a site visit, as work continued on Edgewater, a building housing eight units, phase two of the project, which is expected to be completed this spring. Its three-bedroom villas feature contemporary interior design with 9ft ceilings that provide a spacious feel. Floor-to-ceiling sliding glass doors maximise the magnificent ocean view and open up onto a clifftop patio. 
"We're taking reservations for Edgewater for July, but we're being very conservative," Mr Bush said. "We expect to have heads on beds by June." 
The hotel opened last summer, catering to those staying in the 15 first-phase residences. 
The "condo hotel" business plan is built on the sale of hotel residences, giving buyers the flexibility to use them personally or put all or part of the residence back into hotel's room inventory. The design allows a three-bedroom villa to be used as three or two hotel rooms, for example.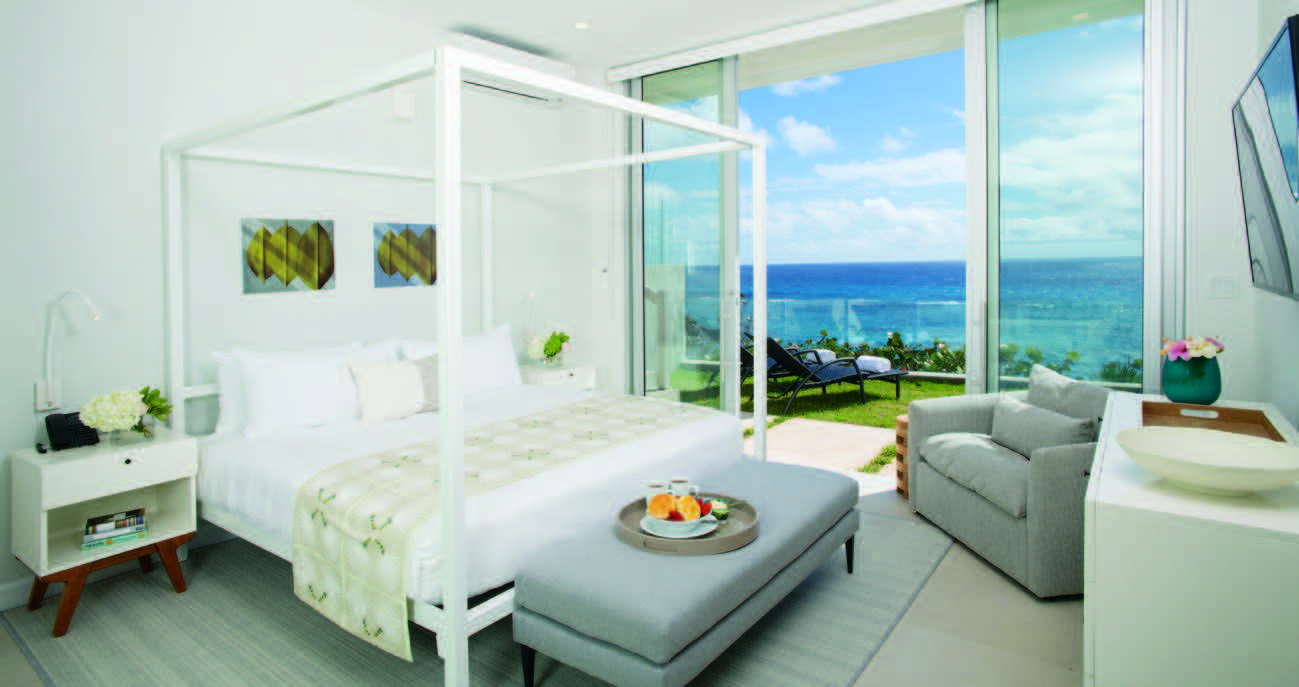 Buyers not only love the property, but they also believe in a bright future for the hotel. "One owner bought four units, three as investments," Mr Bush said. "Two others bought one for themselves and another for investment. It's gratifying that they believe in the hotel product." 
Work began in February this year on the third phase of the project, known as Seascape, six residences and an infinity pool at the highest point of the property. It is expected to take 14 months and be complete by the second quarter of 2022. 
Most of the units were priced between $1 million and $2 million, Mr Bush said. Advantages for buyers — provided they participate in the hotel programme — include no licence fee at purchase and five years of land tax waived. Mr Bush said 80 per cent of the capital for Azura had come from Bermudian investors, including himself. 
Azura is set to open its new upscale Mediterranean-style restaurant in late spring this year. Vida will offer al fresco dining next to the main pool. Locals and guests alike will be able to enjoy the elevated seaside location with stunning views overlooking the Atlantic. The menu will include "traditional Mediterranean items with contemporary seaside flair utilising many natural Bermuda ingredients", as well as fresh seafood. 
Jacob Hocking, lead designer of CTX Design Group, is the architect for the project. He said the works at Azura had presented many interesting design challenges. 
"The clients wanted to develop the site efficiently yet preserve as much natural flora and fauna as possible. We were challenged to contrast a sympathetic mix of renovated traditional buildings with more modern structures throughout the site. 
"The client had a strict development cost to meet their market segment which required restraint and resourceful layouts. We were asked to consider how the residents could live, and the hotel operate, during multiple phases of building on the property." 
The results had been positive and the project had been well received by purchasers and guests, he added. 
"The sales team has had great success and managed to maintain consistent sales over a very difficult year," Mr Hocking said. "When we visit the site to review ongoing works we are proud at what we have helped to create."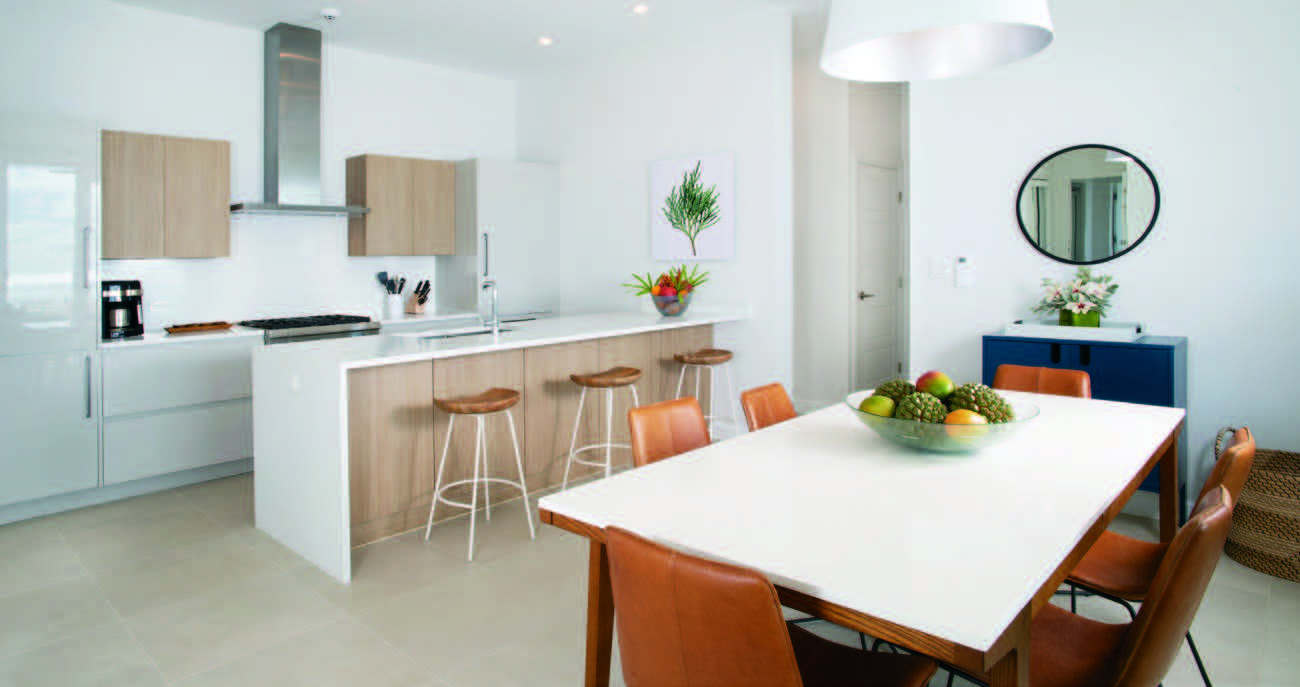 Alex DeCouto, president of the project's general contractor Greymane, said: "The biggest challenge was getting the project off the ground to start with. Hospitality development in Bermuda has quite the chequered past. All credit to John as the scheme has many unique aspects and only came to fruition through his tireless efforts at all stages." 
Mr DeCouto is delighted with how Azura is turning out. "I am certainly proud of what has been achieved at Azura, and feel privileged to have been a part of it," he said. "While it will never supplant some of the larger properties, it adds a new dimension to Bermuda's hospitality inventory."