by Heather Wood
What is a guru? (in Hinduism and Buddhism) a spiritual teacher, especially one who imparts initiation. A guru, by definition, is a good person, a wise person and teacher.
In a perfect world, finding a healthy balance of work, family and fun wouldn't be such a challenge. But in the world we live in, it is. Chores take priority over bucket lists; we struggle to meet the demands of our jobs even at the risk of ill health; family time is precious, especially because it's so limited. Fajr Bashir, Deryn Higgins, Tamala Dickinson and Keema Perry found a better way to manage their lives and decided to share it with others.
Fajr Bashir
Fajr Bashir was struggling to fit it all in and knew something needed to change. So she turned her back on her corporate career and signed up for "a 500-hour, intense course that focused on nutrition, human anatomy and physiology and the practical application of personal training" with the National Personal Training Institute in Orlando, Florida.
"I was an athlete and loved to dance," said Ms Bashir, a fitness and wellness consultant at Solstice, a holistic wellness centre in Hamilton. "I never really considered fitness and wellness as a career until I was an adult struggling and overcoming my own personal health issues and wanting to help others do the same." Her programmes are split into three elements: functional movement, healthy eating and positive thinking.
"I now mainly focus on assisting busy career professionals with maintaining healthy and active lifestyles," she said. "I understand how easy it is to neglect yourself when consumed in meeting the high demands of your job. I now offer on-site workouts in company gyms that are effective, time-efficient and fun. I also provide holistic fitness programmes to clients who need more lifestyle support."
Her advice is structured to meet the individual needs of clients however "what stands true for everyone is that self-love and self-care are vital to creating a healthy and fulfilling life". "Make yourself a priority. Taking care of your mental and physical health will improve your relationship with yourself and others, both personally and professionally."
---
Deryn Higgins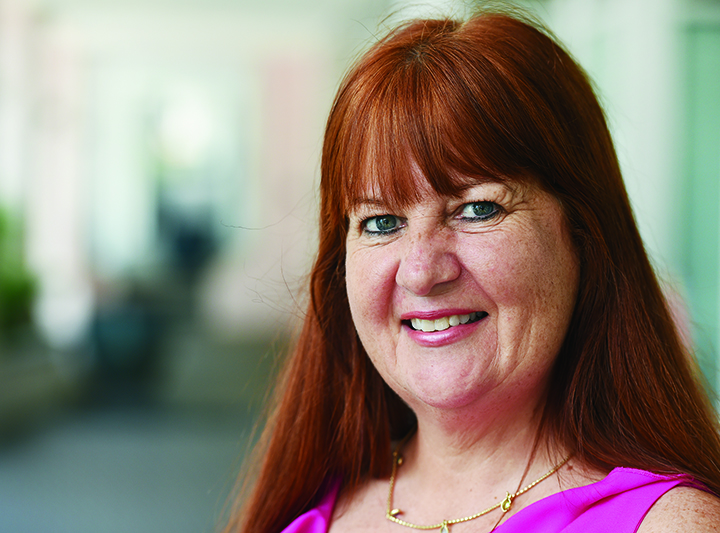 Deryn Higgins was similarly forced to take stock after she found herself at "a crossroads" 26 years ago. She embraced a "holistic and spiritual way of life" which ultimately led to My Sereni-Tea, the holistic centre she opened in 2010.
Its goal is to help people "find their peace within and achieve balance in their lives, physically, emotionally, mentally and spiritually". "Healing is not one size fits all," said the 11th generation Reiki master who is certified in multiple holistic therapies. "Everyone is different, that's why we offer an array of holistic services. With our experience and intuition and through consultation with the individual, we are able to assess the situation and recommend to the person possible solutions to explore."
Therapeutic massage, holistic therapies, energy balancing and RoHun therapy are among the extensive range of treatments her team offers out of Bermudiana Arcade. "With holistic healing, we are addressing the physical, mental, emotional and spiritual energies of a person," Ms Higgins said. "Often enough, the person needs relief for physical symptoms they have; they receive what they need for a short while, then it returns. Holistic healing endeavours to find out the root cause of symptoms… bringing the body back into balance so the symptoms have less of a chance of returning."
She's thrilled that traditional doctors are "slowly" integrating it into their practices. "There was a huge shift in the food industry with organic foods and I see a shift coming in the healing world as well," she said. "Hospitals in the USA and UK accept Reiki practitioners and others to come and do energy healing on their patients – I would love to see that happen in Bermuda."
---
Tamala Dickinson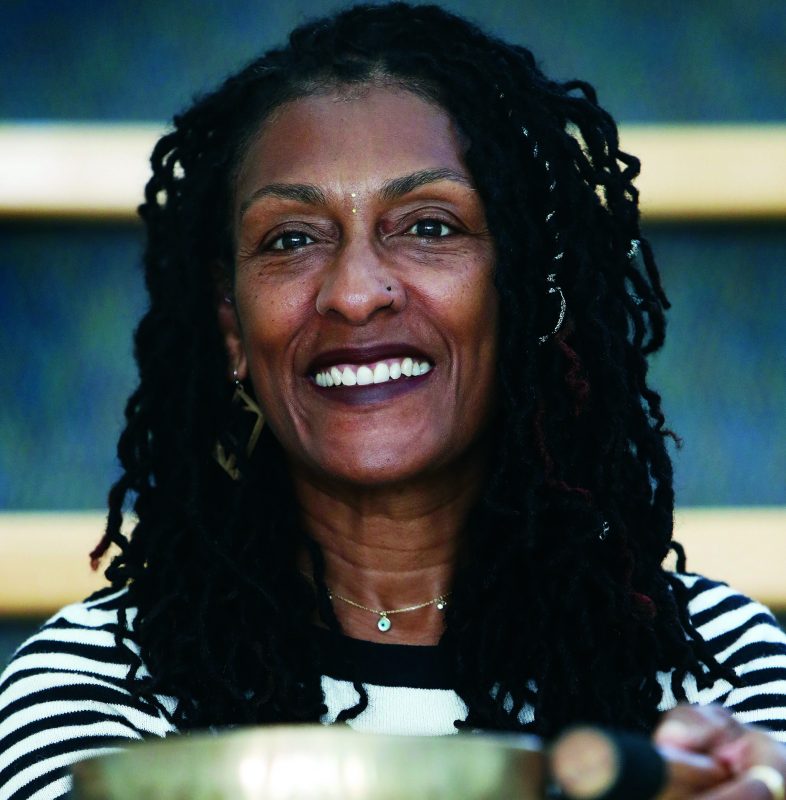 Tamala Dickinson's journey toward mindfulness began four years ago. Described as a psychological process that makes people more aware of the present, she loves that mindfulness offers continuous development from the inside out. "I would not consider mindfulness therapy, but a practice – first a state, then a trait, then a way of being," she said. "Being mindful is being aware. In that awareness lies an inner curiosity which leads to introspection; opening one up for choice, change and empowerment."
Her daughter T'Neil signed her up for introductory mindfulness classes thinking she might enjoy them. "The first course was filled with rich and powerful content which spoke to me, giving me language and opening the door for me to want to advance my training, not only for myself, but to share it with others," said Ms Dickinson, who teaches mindfulness at the Berkeley Institute and also coaches clients privately.
People turn to her when searching for "new ways to deal with life". Many are drawn toward the process because they "are in a painful space in life and they are seeking an organic solution that will contribute positively to their experience". "The advice I usually give is that living mindfully is a commitment; it takes patience, presence and practice," Ms Dickinson said.
For those who persevere, reduced anxiety and depression, improved impulse control and increased awareness and calmness are said to be among the many benefits. "Especially in this information age where we are overstimulated, distracted and always 'connected' — cell phones, social media etc — people are seeking some type of peace or calm in their life," Ms Dickinson explained. "When we intentionally take time to implement small pauses it has positive results, contributing to our overall wellbeing and quality of life, while improving our relationship with ourselves and others."
---
Keema Perry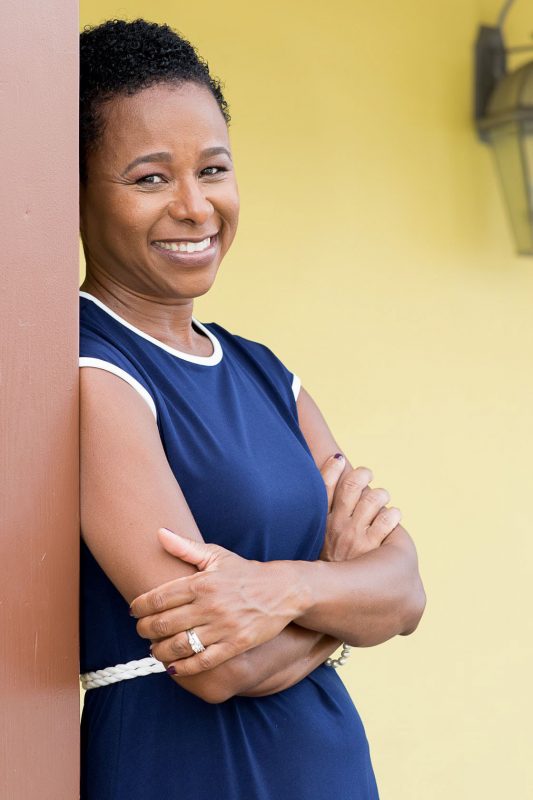 Keema Perry recently resigned from a 20-year teaching career to build Powerhouse Academy Bermuda, a virtual school for women over the age of 40. She'd offered classes in a part-time capacity since 2017, when she became certified as an integrative health coach, but had a strong desire to do more. "Coaching comes naturally for me," she said. "I have a gift of looking at things from a different perspective and helping people to see the magic within themselves."
Her focus is on helping women understand how to make themselves a priority. "Most of my clients come to me because they feel overworked and overwhelmed," she said. "They have spent most of their adult lives caring for their families and working extremely hard. They do so much for everyone else and they want to learn how to create time for themselves, to connect, take better care of themselves and reinvent themselves."
Her guidance is needs-based but there is a common recommendation: look inside. "My general advice is, 'You have everything within to become the person you choose to be and to live the life that you desire to live,'" Ms Perry said.
This article was originally published in the Fall 2019 edition of RG Magazine.