By Betsy Robbins-Mutch
Spending a day at the Loren's Pink Beach Club with chefs Tim Sullivan and Chase Pritchard, answered many questions about the "farm-to-table craze that has hit Bermuda. Focusing on sustainability and local produce, we were taken on a tour to some of the island's best spots for ingredients that make up the resort's imaginative menus.
What is "Farm to Table"?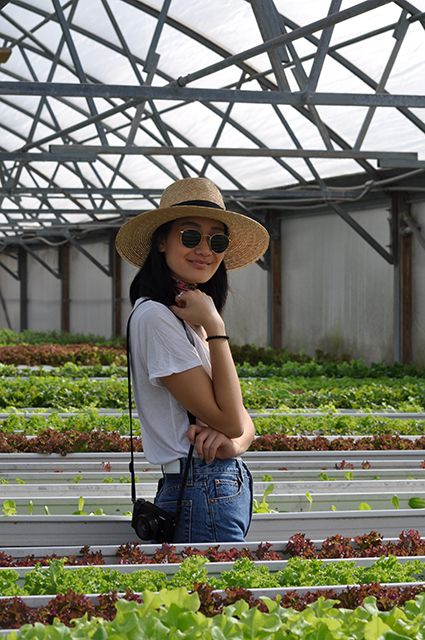 Farm to table is part of the global green movement. No longer a niche backlash but instead a vast and growing response to the processed food we've been eating for decades. Farm to table is a concept or a belief that fresh and healthy food is vital to our communities. The concept promotes clean eating and means that people, now more than ever, want to know where their food is coming from.
They prefer it to be local where possible, grown by farmers conscious of toxic pesticides and animal welfare, or caught by responsible fishermen.
At the tourist level, the trend means that our foodie tourist wants to do more than see our beaches and drink rum swizzles. To satisfy this demand, The Loren is joining other restaurants on the island in developing foodie-themed tours. While it's most common to see the "farm to table" phrase used in restaurants, its application is much broader than that.As Rutger's University puts it, the concept is "a food system in which food production, processing, distribution, and consumption are integrated to enhance the environmental, economic, social and nutritional health of a particular place".
For Tim Sullivan, it all started when a woman asked if she could join him on a visit to Wadson's Farm in sourcing ingredients for the evening menu. They had so much fun that they ended up extending the itinerary. If diners are wanting to see the source, chefs figure why not up the ante by taking them through the preparation, too? The Loren brings in international culinary artists to make it a full show, satisfying the people's needs in locally sourced food and edutainment, all on an ocean backdrop. 
It's not just The Loren tapping in; Marcus' Bermuda and The Reefs Hotel have offered similar outings, plus we can see from a spike in wild edible tours, foraging and culinary bike tours around the island that there is much interest from the public in delicious food and the story of where it comes from.
---
Chef Tim Sullivan says that it's a mission for sustainability and education by:
Avoiding the easy route of frozen cod or snapper.

Calling the 5+ fishermen at 5 AM to find that daily catch.

Making regular visits to Wadson's Farm and BermyFresh for vegetables, microgreens, eggs and turkey.

Supporting the local community by hiring and training Bermudians in this philosophy.

Creating a full chain cycle of sustainable hotel staff, diners and meals over the long term
Today, with Bermuda's obesity and diabetes challenges, residents are increasingly focusing on their health. Michael Pollan, a bestselling food writer, once summed up this development with the phrase: 
Eat food. Not too much. Mostly plants.
The farm-to-table evolution adds "Local where possible". Because everyone benefits. Satisfied tourists. Healthier residents. Successful local food producers.
---
How to take a tour around fresh Bermuda:
Tom Wadson's Farm in Southampton
This trend translates to a busy shop, with new people dropping in every day and an active CSA (community sponsored agriculture) or "farm box" programme.
 Windy Bank Farm shop in Devonshire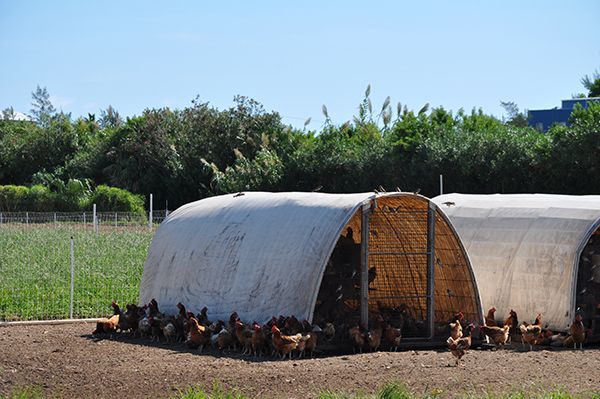 Friday afternoons and Saturday mornings are bustling as people stop in for their weekly veg, freshly laid eggs and the baked goods and dips prepared by Julie Grayston-Smith. (Kids can feed the farm's rabbit and visit the chicken coops while experiencing wild fennel growing along the drive.)
Bermyfresh
The (pesticide-free) hydroponics farm is expanding all the time, adding more niche microgreens to their mushroom and herb crops for the island's fine dining venues. They report increasing supermarket and farm box sales of their nutrient-packed microgreens like broccoli kale, and more consumers are asking them intelligent questions about nutrition.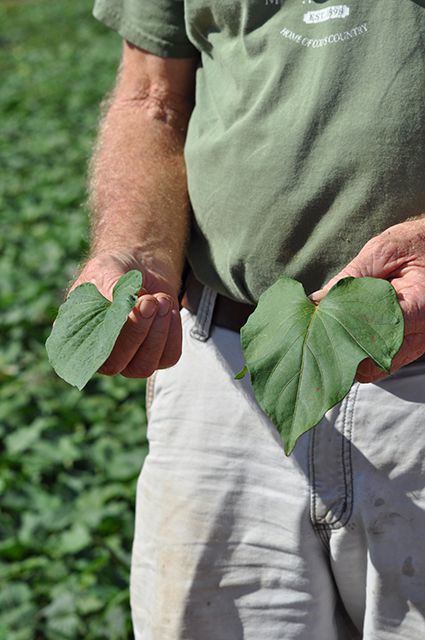 These food producers report regular visits from both residents and tourists who are curious to learn about their products. Wadson's Farm finds that they are receiving many Airbnb-rental tourists with kitchens and, surprisingly, those from cruise ships. Usually, from international farming communities, they have no intention of eating the food but are excited to take a tour of a local farm.
Little known to the public, Scott Tucker at Bermyfresh now offers "Farm to Office" visits, where they educate employees on good nutrition. With the next goal of moving into schools, Scott explains that being a food producer is not just about growing anymore, that it's both mandatory and rewarding to develop relationships with your customers.
It feels – happily – like farm to table is a trend that's here to stay. Bermuda's community will only benefit from more local producers of quality food. We finished the day at the Loren with a freshly made beet ravioli (Wadson's Farm), goat's cheese (Tucker's Farm), sprinkled with peppery nasturtium leaves (Bermy Fresh). It was followed by a bowl of crispy, lacy potatoes with creamy sautéed leeks and shitake mushrooms, which felt like the hardest to top. But then the sourdough crusted rockfish arrived.