Meet Martha Dismont, MBE, Executive Director of the Family Centre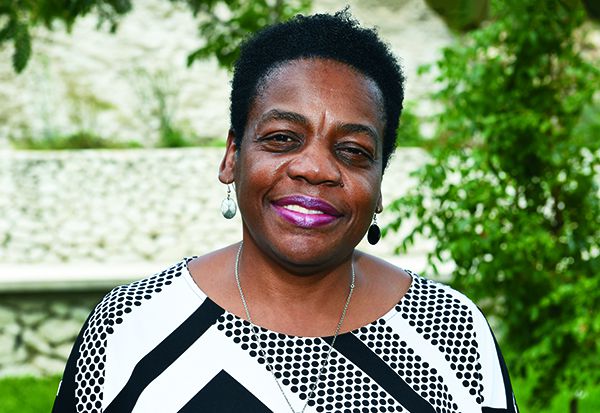 Martha Dismontfounded The Family Centrein 1990 as a tutorial organisation, and has since shifted its focus from academic tutoring to a more clinical servicewith a clear focus on wellness for children through family-based counselling services – this responding to the needs of at-risk families.
In 2015, Mrs Dismont received the Cablevision Rollin R. Nathan Community Service Award for Outstanding Service in the Community. And, in 2016, Mrs Dismont was listed on the Queen's Honour List and awarded the Member of the British Empire (MBE). She also received the Bermudian Magazine 'Best of Bermuda' Community Activist Award in 2016, and in 2017 she was named one of five "Bermudians of the Year" by the Bermudian.com magazine.
Meet Dr. Saadia Bean, Owner and Operator of the Family Intimacy Centre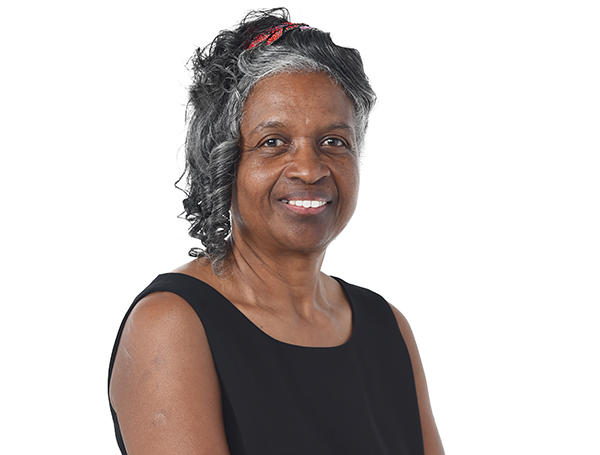 Dr Saadia Bean spent 18 years as an elementary school teacher, after which she went into the field of counselling. In 2000, along with her husband of 41 years, Dr Detroy Bean, founded the Family Intimacy Centre to provide mindful counselling, mediation, empowerment workshops, and offer group sessions for individuals, couples and families. Dr Bean is a motivational speaker providing the tools to businesses, government, churches and organisations to maintain healthy and satisfying relationships.
Meet Ms Cherie Robinson
Cherie Robinson, who moderates the following conversation, is a Graphic Designer at Bermuda College, and the voice of the "family member" in the conversation with the experts as seen below.
---
A coffee with the family experts
Below is a transcribed conversation between Ms Martha Dismont MBE (Executive Director of the Family Centre) and Dr Saadia Bean (Co-founder of the Family Intimacy Centre), moderated by Ms Cherie Richardson (Graphic Designer and voice of the family member)
Cherie Richardson: I find it quite amazing that the two of you are in the same space, because funnily enough I've received services from both of you, and your advice, guidance and love that was shown through the process was beneficial to my family. I want to show that to families in Bermuda. To start, can you tell us what you consider to be a healthy family?
Martha Dismont: Well, it's not about people as much as it is about the qualities that you feel when you're with people. There's a saying, "People don't always remember what you say, but they remember how they felt when you were with them." A healthy family is a feeling. What do you think Saadia?
Saadia Bean: Your family is made up of those with whom you feel most bonded, those who you're caring for and are caring for you. The ability to strengthen those bonds brings about a strong family.  Sometimes people come to me each week, and after five to 10 sessions, we form a relationship, and we feel like family. There's no blood relation at all. Family is to be happy to be with each other, even if things don't go well; to experience progress and feel free to learn new things – especially about ourselves.
MD: Exactly, I love the thought of it being "progress"; that people are aspiring towards something. Often people ask, "What is the world coming to?" Well, it's coming to what you make it. So, we need to be looking more at the progress that can be made, and how we can be a stronger part of the family, as an individual. If we focus more on what's going on within our family, instead of being concerned with what is going on in the world, the storms of the world will probably settle down.
CR: We have all different types of families in Bermuda now: blended, same-sex, etc. What are the pillars that every family is standing on?
SB: I think that people want the same thing now as they did way back when. So, no matter the type of family – let's call it traditional vs modern, we still want the same things. People try to find that feeling of "valuing" and "being valued". A drug addict may find belongingness, and feel cared for and valued with others who are also addicted. We enjoy being valued wherever we can find it.
MD: Love and care is a basic human need.
SB: Love and care are vital like air.
CR: You both have 20+ years with families, how has the family developed over the past 50 years in Bermuda?
SB: The fast-paced society is probably one of the biggest challenges of today, because people have to work two and three jobs. When I was younger, my mom worked, but somehow, she was always home whenever I was there.
CR: Well, looking at history, I think the day's schedule has shifted too. Thursday afternoons used to be off, for weddings and other events. Now, it's not just nine to five, but Saturdays and Sundays.
MD: Too, think about our economy. It's had a huge impact on how we live our lives. The "two to three jobs" is based on the fact that we need more money to simply live. The high cost of living in Bermuda is affecting many families. Now both parents have to work, or the one and only parent has to work two to three jobs to keep up with providing food on the table.
We know that if the child is leaving the education system without adequate skills, it's not easy to get a job. And so, we have unskilled young people trying to survive in a high-cost economy. Families are struggling to make ends meet, but also young adults are not prepared for a high-cost economy in Bermuda.  This is not ideal.
CR: Is there such a thing as an "ideal family" in Bermuda?
SB: You have to ask the question, "What is your ideal? What would work for you given your circumstances?"  Sometimes the conditions are not what you want them to be. You can observe problems and talk about them over and over. Or you can become creative and ask yourself, "What it is that I want – individually and as a unit – and then plan how you want to create that. Sometimes we end up complaining about what is.  Instead, we could ask, "What do I need to do to create what I want [in my family]?"
CR: This is the beginning of the creation of intimacy that's needed for a productive unit, right? What is intimacy?
MD: I think of it as feeling safe with self. When you're good with who you are, you're okay with being intimate with yourself and with another. Peter Kerry used to talk about how the country's families weren't as intimate as they should be. For instance, a mother should feel comfortable being intimate with her daughter, to help her find out who she is. And doing that on a precious level, where they both feel safe and have the opportunity to develop who they are.
CR: How can families exercise this trust and confidence in their daily lives?
SB: Whenever anyone comes in for counselling, we don't start working on what they want until they build internally and know who they are. If you don't know who you are, you don't know who you're bringing to a relationship. Those who don't know, change to suit their environment, live from the outside, in, and soon find that this never works. Wouldn't it be wonderful to always know who you are, and then be who we are in every circumstance?It's much easier. If you just know who you are internally, you can create beautiful and satisfying relationships.
CR: On the other side, what is loneliness? And how does it affect the family?
MD: When do we usually feel lonely? When we're by ourselves working through a difficult situation. It's interesting because I don't know how many people would feel lonely if they were working through a positive situation on their own. I think you feel lonely, when it's a difficult circumstance, and you don't feel that you have the support and help that's needed. That's why the nurturing and support and help from family is important 24/7.
MD: These are difficult times across the world and what's going to help individuals, families, and communities get through, is family love and care. When we think about the gangs in Bermuda, we have to think about [the gang] as being their brethren. So, how do we create that same sense of brethren outside of that environment?Parents have to become courageous and creative to make sure that they are taking care of the child and themselves. Love and care are going to be a piece that strengthens our families. And in order to overcome the situations, we have to think about how we can find the value in ourselves to help our family and our community.
CR: Then it will be a ripple effect.
MD: Absolutely.
SB: The way to experience ourselves fully and to find great love in ourselves is to be in a family. Flowing out love feels good. I've been married for 41 years, and we're having a wonderful time because I've figured out not to worry about the marriage any more. It's easier to focus on who I am, and have fun being the best me. Then, the marriage is always fine.
---
For those wishing to learn more about the two organisations and the excellent work that they do, please use the following links:
The Family Centre: https://www.tfc.bm/
The Family Intimacy Centre: