The Royal Gazette's Drive for Change Campaign welcome's sponsorship | By Sarah Lagan
As the community drive for road safety reform continues to rocket in Bermuda, Gorham's has taken a lead role. The hardware store recently became the title sponsor of The Royal Gazette'sDrive for Change road safety campaign which will help us to deliver even more news, features, educational material and events in the coming months.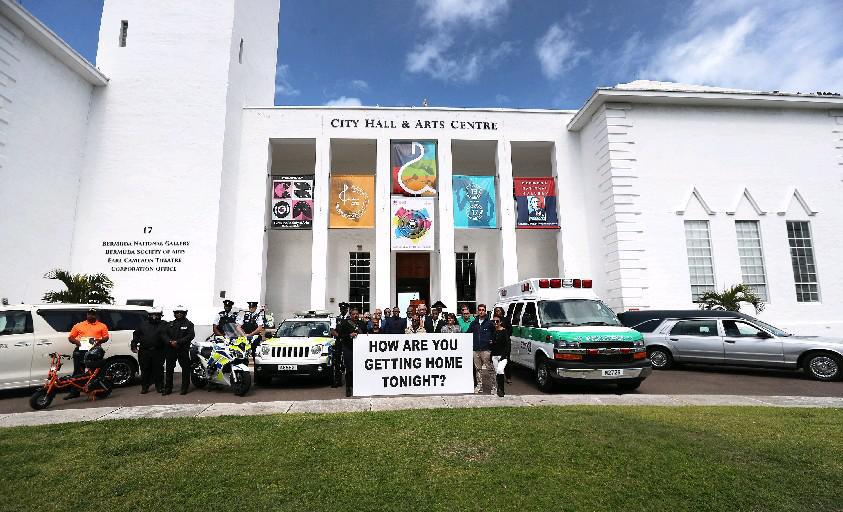 Since January of this year, Drive for Change has been pushing for three crucial legislative changes — the introduction of roadside sobriety breath testing, speed cameras and a graduated licensing programme for new bike riders — measures that have reduced death and injury in other jurisdictions, including ones similar to Bermuda. At the same time the campaign has helped to raise awareness of the epidemic Bermuda faces while interviewing family members and loved ones of those who we have lost to the roads as well as road crash survivors themselves.
Kirk Kitson, deputy chairman of Gorham's board, explained: "I think the campaign is really important because the driving culture on the roads has taken a turn for the worse."We need to change the culture. We have reached the stage where we have to address it — we cannot go on like this. Gorham's wanted to become the lead sponsor for Drive for Change and we are excited about it."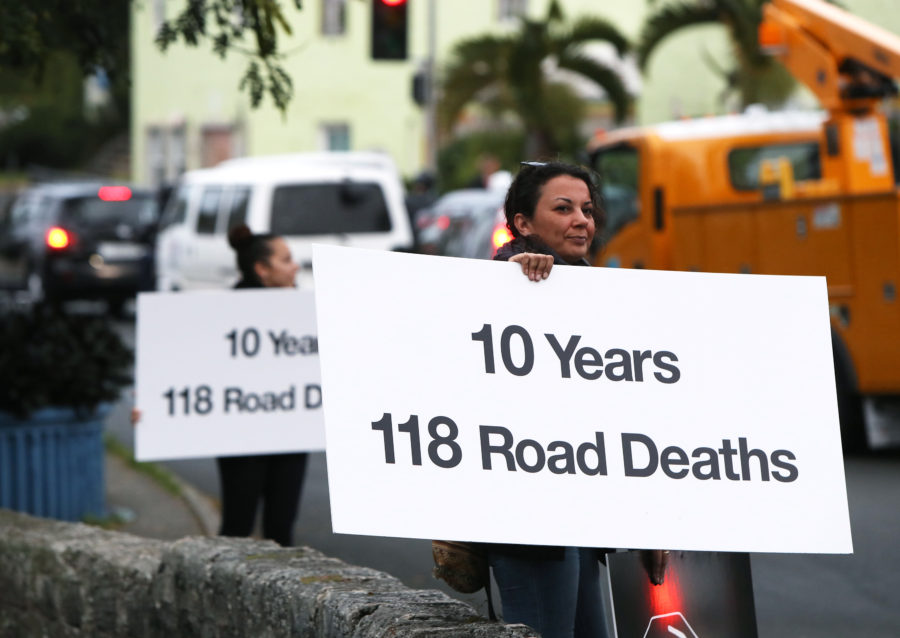 It is commonly agreed that Bermuda faces a road safety epidemic with one in five people on the island being admitted to the Emergency Room for treatment for road-related injuries between 2009 and 2015 and 118 dying in crashes over a ten year period. The Gorham's management team has pledged to support the campaign in the next five months and use its customer base to help spread the road safety message.
A spokeswoman for Drive for Change said: "It's great to see Gorham's taking a lead role in the movement towards improving the road safety standards in Bermuda. We have achieved a great deal since we launched three months ago — Gorham's support will help us to go further. It will help the campaign to reach its full potential and ultimately help to save lives."
Mr Kitson added: "We are having a little change in philosophy here — Gorham's has a fairly low profile in the community from the point of view of endorsing programmes like this that we think are very important for the island. We would like to become more involved in helping the community.
"We need to change the driving culture. We have reached the stage where we have to address it — we cannot go on like this."
Mr Kitson, backed by senior manager Rod Farrington, said the company could help Drive for Change to tap into the community. He added: "We have a very broad spectrum of shoppers here — we are really representative of Bermuda from a cultural and ethnic point of view. We see ourselves as non-political, we simply want to help our own customers."
Mr Farrington said the campaign had helped to revive his commitment to better road safety.
He added: "The one thing I think this campaign has brought to my mind is that I have been complacent. You see something for so long that I guess you just accept it and don't think much about it. "This campaign has made me start to think about it again – particularly where I see that for every death there are 200 people injured and these people are having to live with it. How does it change their lives? It is often just being in the wrong place at the wrong time." Mr Farrington said two of his sons had been involved in crashes. He added: "As a parent, it scares you to death. Those memories have all come back."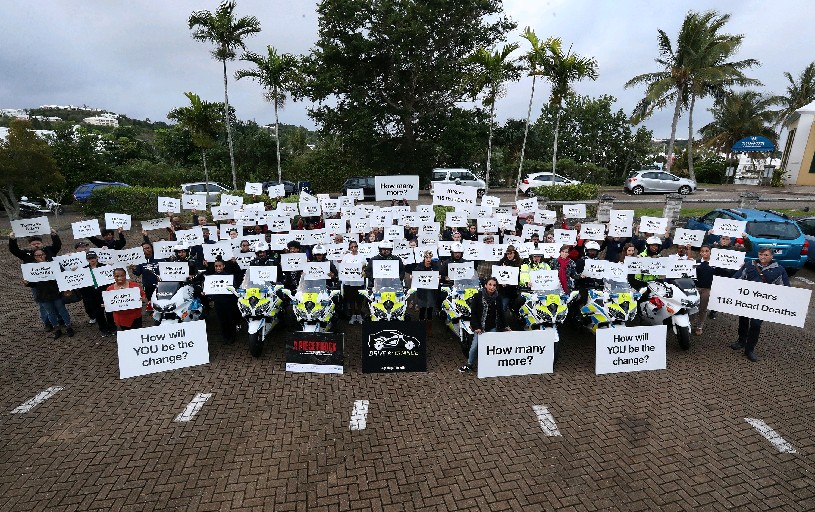 The Drive for Change road safety objectives are shared with campaign partners A Piece of the Rock and backed by police, doctors and EMTs, anti-alcohol abuse charity CADA, the Bermuda Road Safety Council and safe riding school B/Moto.
Mr Kitson said that while our road traffic incident figures were unacceptable the Drive for Change campaign was helping to change behaviour on the roads. He added: "One thing I have taken away from it is I think it's working. I drive every day at about 7.30 in the morning and I think that there is evidence of change on the roads."
This article was originally published in the 2018 edition of the RG Cup Match supplement.