A day of sun with drinking, dancing, eating, music, and raft-ups, and trying to pass the most absurd creations off as boats — or as we locals like to call it "Non-Mariners". The actions listed above still apply, however, this year we have been forced to say goodbye to the Non-Mariners race that is usually held on the first Sunday in August. For six decades, it has been a long-standing tradition and a perfect way to cap off the Cup Match holiday weekend.
The event that we've come to anticipate has a 60-year old history of bringing people together and showcasing the creativity of the public. The first non-race took place in the 1960s when brothers Eric and Anthony Amos and a group of their friends made a failed attempt to sail a baby carriage across the Hamilton Harbour. The event gathered interest from local families as they waited to see what the group would try to sail next.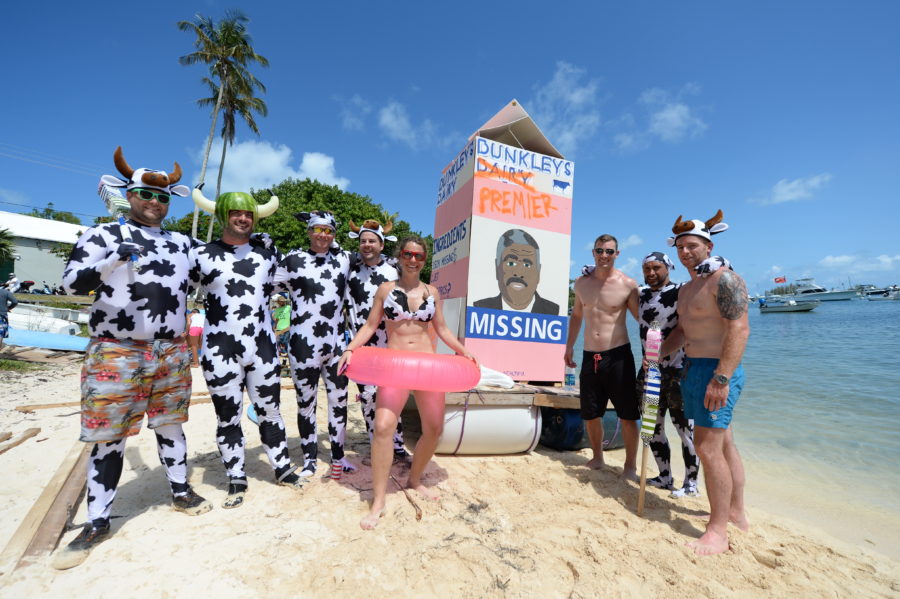 In June 2018, Eric and Anthony's sister, Jill Raine told The Royal Gazettethat the event was originally created to mock the regulated nature of the yachting community. "They just wanted to do a spoof on it and that was to show a non-mariners race where everything was wrong." Over the years, the race continued to grow in size with the participants bringing more ridiculous items to sail. Eventually, its popularity meant a venue change; it moved to Mangrove Bay in Somerset in 1972, where it stayed until 2017.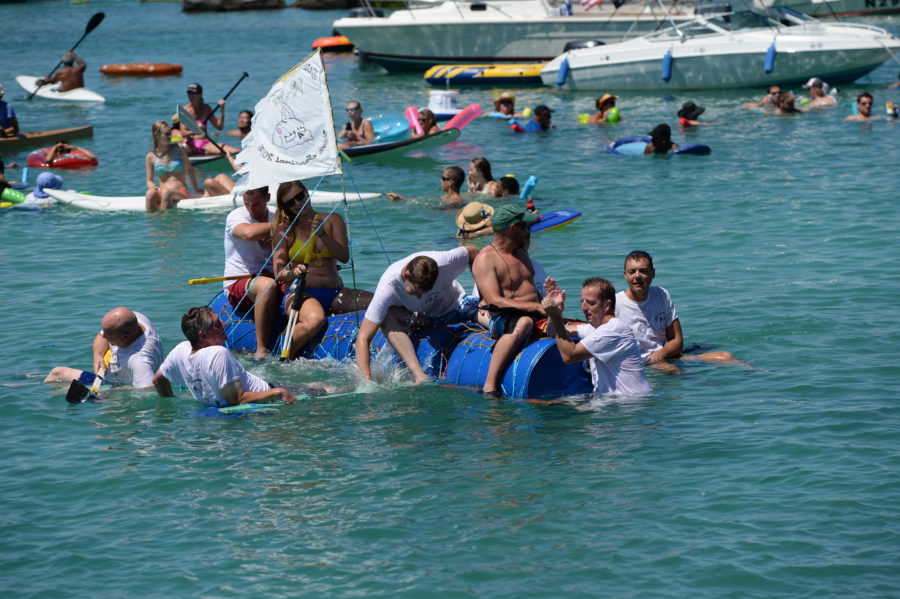 While other Cup Match events change their location based on the game's whereabouts, Non-Mariners stayed put, spreading the sounds of a good time through the west end of the island. Bruce Barritt on the mic emceeing the event, the cheers of spectators and participants, the calypso pipe band and dancers, and music from the many boats rafted up together were some of the sounds heard throughout the day.
Entry concept ranged from inside jokes within Bermuda communities to satire highlighting scandals of the year. Spectators and longtime lovers of the event gathered by land and sea to watch the participants lined up ready for the race. Whether it was seen in person on the day, or through pictures after the fact; most onlookers found themselves asking the question, "How did they come up with this" while looking at the event's non-crafts.
The excitement of the Non-Mariners race will be missed, but luckily for us, the Sunday after Cup Match won't become a "rest" day. The tradition of jamming Mangrove Bay with boats —real ones — ready to party will continue to be a highlight of the holiday. So, make sure you have your best swimsuit ready for the day!
This article was originally published in the 2018 edition of the RG Cup Match supplement.