Summer parties in Bermuda tend to feature the same five or six menu items. But what if there was a way to offer a new twist on some of our classic barbeque fares? That's the question RG Magazine presented to three professional chefs, to see if they were up for the challenge of shaking up meal time this warm weather season…
Chef Juliana D'Estellle Roe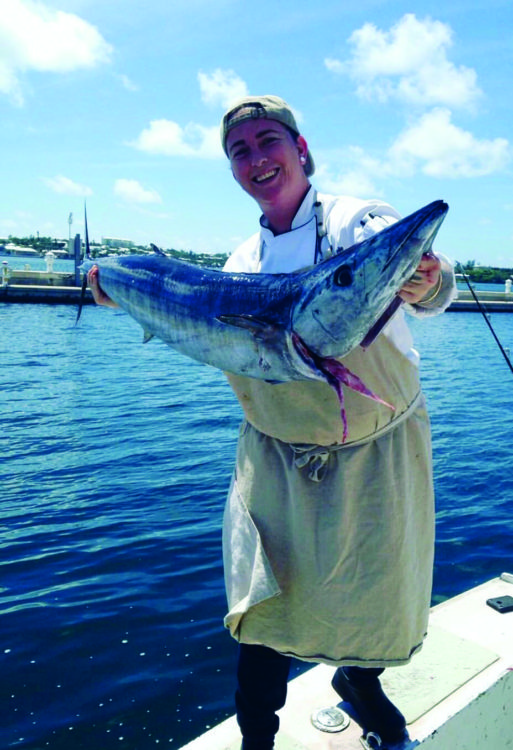 Chef Juliana is a Bermudian Sous Chef working at the world-renown Savoy Hotel in London, UK. Although she's on the other side of the pond these days, she admits it's recipes (like this one below) for macaroni and cheese, which remind her most of her Island home. "I thought up this recipe when I decided to combine two of my favourite things," the award-winning chef said. "Macaroni and cheese is my all-time favourite comfort food, but I make it a little different by adding another one of my favourites, chorizo."
She fell in love with her variation of the dish from the first bite – but admits she'll have to wait until her next visit to Bermuda in September to see how family and friends react. The key to making a great macaroni dish, according to Chef Juliana is to use quality cheeses rather than the cheap, processed kind, filled with preservatives. The result? A menu item with bold and luxurious flavours that'll win you massive points at any pool or beachside gathering you attend.
---
Ingredients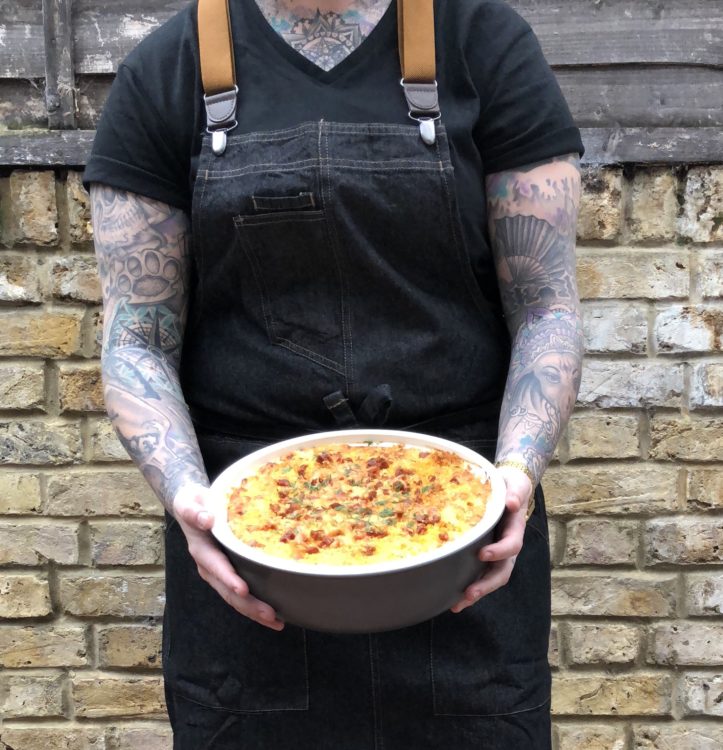 500 grams Elbow macaroni
For the sauce:
120 grams/ 8Tbsp Unsalted butter
1/2 cup of All purpose flour
5 cups of Whole milk
8 ounces Philadelphia cream cheese
3 cups Extra sharp white cheddar or Colby
2 cups Pepper jack cheese
1 cup Mozzarella
300 grams Chorizo
1 tsp Onion powder
1 tsp Garlic powder
1 Tbsp Colmans Mustard powder 5 dashes of Worcestershire sauce Salt & black pepper to taste Panko bread crumbs
Chopped parsley
---
1) Bring a large pot of water to the boil. Add macaroni and cook per packet directions MINUS 1 minute. Strain and set aside to cool
2) Preheat oven to 350F.
3) In a large saucepan render the chorizo until crispy over medium heat. Remove with a slotted spoon and set aside for later. In the same pot as the chorizo, melt the butter. Add flour and cook, stirring constantly, for 1 minute.
4) Add about 1 cup of the milk and mix to dissolve the paste into the milk. Then add remaining milk and mix until lump free (use whisk if required).
5) Mix in all the dry seasonings, Worcestershire sauce and the cream cheese.
6) Cook, stirring/whisking regularly, for 5 – 8 minutes until thickened to a cream consistency. When the Sauce coats the back of a wooden spoon, you should be able to draw a path with your finger.
7) Remove from stove, add 2/3 of the cheese mix and stir – cheese doesn't need to melt. At this point add 3/4 of the chorizo into the sauce. Adjust salt and pepper to taste.
8) Pour Sauce into pot with Macaroni. Mix, then transfer into a baking dish. Sprinkle the rest of the cheese mix on top followed by the breadcrumbs and remaining chorizo.
9) Bake for 25 minutes or until top is light golden. Don't bake too long otherwise you'll bake away the Sauce
Serve immediately! I sprinkled mine with a bit of fresh parsley.
This article was originally featured in the Summer 2018 edition of RG Magazine.