Dream of never having to pay your energy bills again? Well, for some lucky residents in the UK, that dream is a reality. Dotted around Britain are a few eco-friendly homes which are so energy efficient, the owners pay little or nothing at all for their electricity.
Not only do these homes save money once they're up and running, but they also do their bit for conserving the environment. So, what do these wondrous homes look like? Here are five of our favourite energy efficient homes in the UK.
The Hobbit House, Wales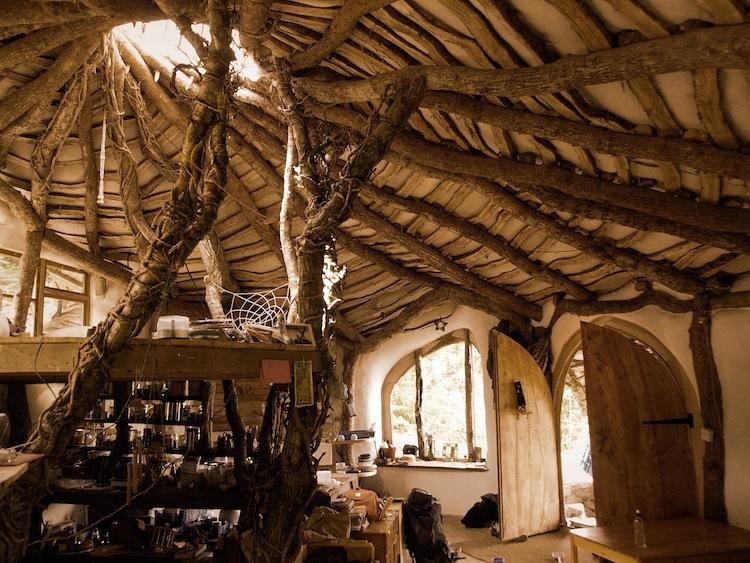 Proving that eco-friendly homes don't have to cost the earth, the Hobbit House is a miniature family home nestled into a hillside in Wales. Belonging to the Dale family, the home only cost them £3,000 to build and is predominantly made out of oak, stone and mud, with straw bales used for insulation. As well as being crafted out of environmentally friendly materials, the house has also been designed with sustainable living in mind, with electricity generated from solar panels, the fridge being cooled by underground air and the toilet used as a compost.
Sedum House, Norfolk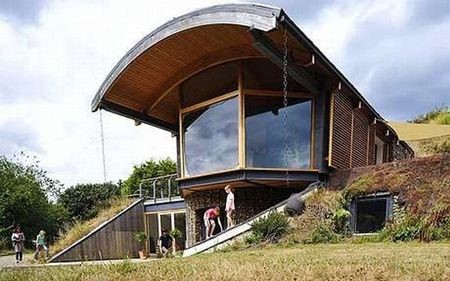 Set into the side of a steep sand hill in Norfolk, Sedum House is an eco-friendly building which features a water harvesting system and is made from insulated shuttering. The house, belonging to Tom and Anna Ground, was designed around the sun, with two terraces to make the most of the morning and evening sunlight. The wooden canopy also keeps the sun off the bay window in the summer, while the ground provides natural insulation to the rooms at the back of the house during the winter. Most impressive however, is the geothermal heat pump located under the lawn which provides the building with underfloor heating.
Crossway, Kent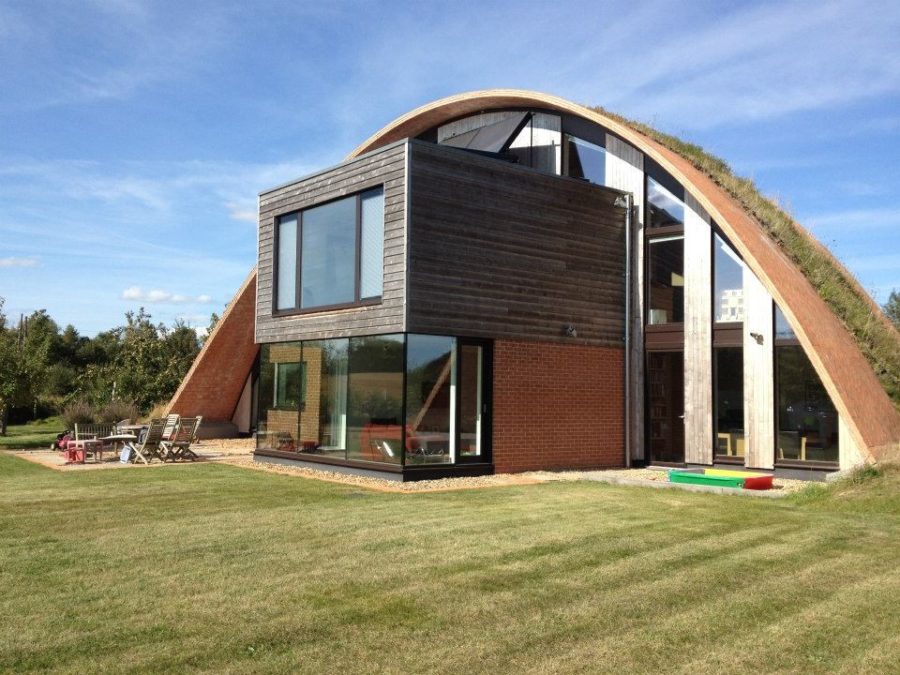 If this eco-home looks a little familiar, it may be because you spotted it on the tv show, Grand Designs back in 2009. Designed by architect Richard Hawkes, the building uses solar panels to generate 3,600kwh of energy per year, meaning the owners not only have no energy costs, but they actually make a profit of around £2,000 a year by selling excess energy back to the grid. The building also features a ventilation system which ensures heat is circulated around the house, as well as a unique power storage system to make sure no energy generated is wasted. Costing £800,000 to build, the house is not only incredibly energy efficient but was also created entirely from locally sourced materials.
West Kirby, Merseyside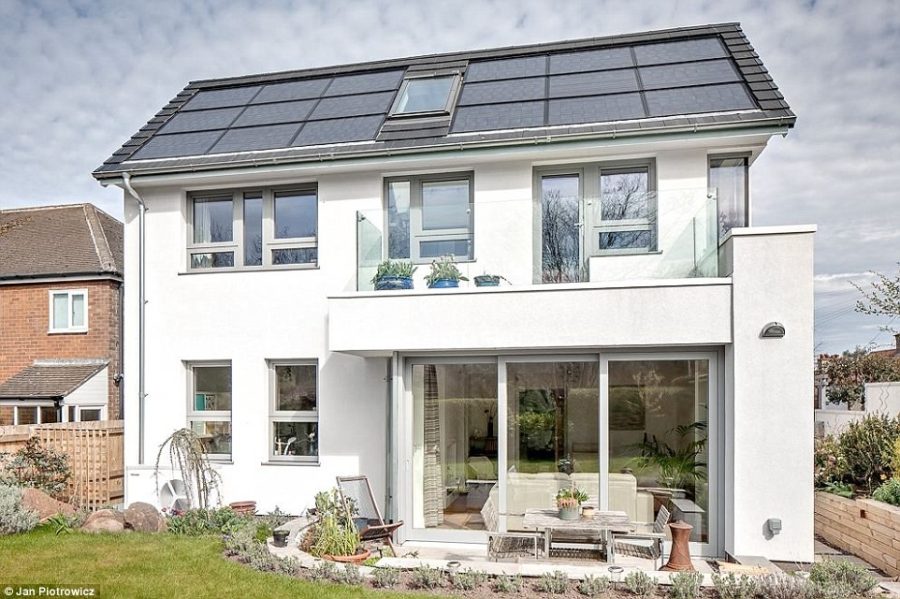 A more traditional looking energy efficient house, the Usher's family home in West Kirby only costs a mere £15 a year to run. Colin Usher, a Liverpool-based architect, designed his home with cutting energy costs in mind, incorporating features such as insulation wraps around the front of all windows and door frames, triple glazing and solar panels which generate 3,338kWh per year.
Costing the Ushers £440,500 to build, the house also features air and hot water pumps which circulate heat around the building, as well as a high-tech heat pump which takes heat from the outside air and uses it to warm the house.
Heathfield, East Sussex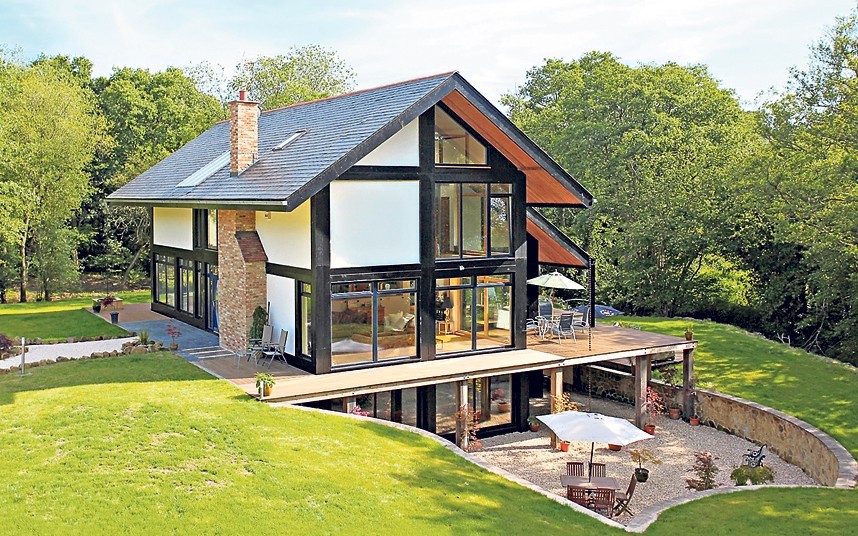 Situated in Heathfield, East Sussex, this eco-home will set you back a cool £1.75 million. Featuring a rainwater harvester, air-source heat pump, triple glazing, motion sensitive lighting and even a central vacuuming system, this five-bedroom house certainly has a lot to offer. Probably one of the most aesthetically pleasing eco-properties we've come across, this estate in Heathfield also comes with a whopping 11 acres to play with.
Is your home here in Bermuda incredibly energy efficient? If so send us a photo and description of your eco-home to [email protected] and we'll feature it on our social media to encourage and inspire our readers to 'Go Green'.