Marico Thomas epitomises the Bermudian entrepreneurial spirit. Born into a family of go-getters, he has never been content to sit on his laurels and at the age of 51, he is about to embark on his biggest challenge yet.
After building a successful island-wide pizza delivery operation and, in more recent years, a hugely popular bakery, Mr Thomas is to venture into healthcare services, with a brand new complex care facility on Reid Street. How does a restaurateur end up launching a large healthcare facility?
There are two parts to the answer. The first is that it helps that his fiancée and business partner at Bermuda Medical Specialties Group is Dr Arlene Basden, the former director of hospitalist services at the Bermuda Hospitals Board. The second is that the label "restaurateur" does not accurately describe what Mr Thomas does.
"It always makes me laugh when people call me a restaurateur," Mr Thomas told RG Business. "I don't see myself as a restaurateur. My life is supply and demand, problem-solving and smiles. I see and understand a problem and solve it, in a way that makes people smile. That's always been my approach."
The philosophy may sound simple, but to translate it into practical success requires attention to detail, discipline, self belief and an insatiable appetite for hard work, all characteristics that Mr Thomas possesses in abundance. Making customers smile, for example, is easy to say, but a business can only make it happen through consistent excellence in customer service, which in turn is the result of research and building a strong business culture, nurtured and reinforced over time.
Mr Thomas opened Four Star Pizza in November 1990 after visiting his godson in New York and experiencing the convenience of having pizza delivered right to the doorstep. He believed the concept could work in Bermuda, and launched at a location in Angle Street, Hamilton. Guided by a mission statement to craft a superior pizza and deliver it the customer promptly and politely, the company found success. With additional locations in Flatts, Somerset and Warwick, the business has stood the test of time.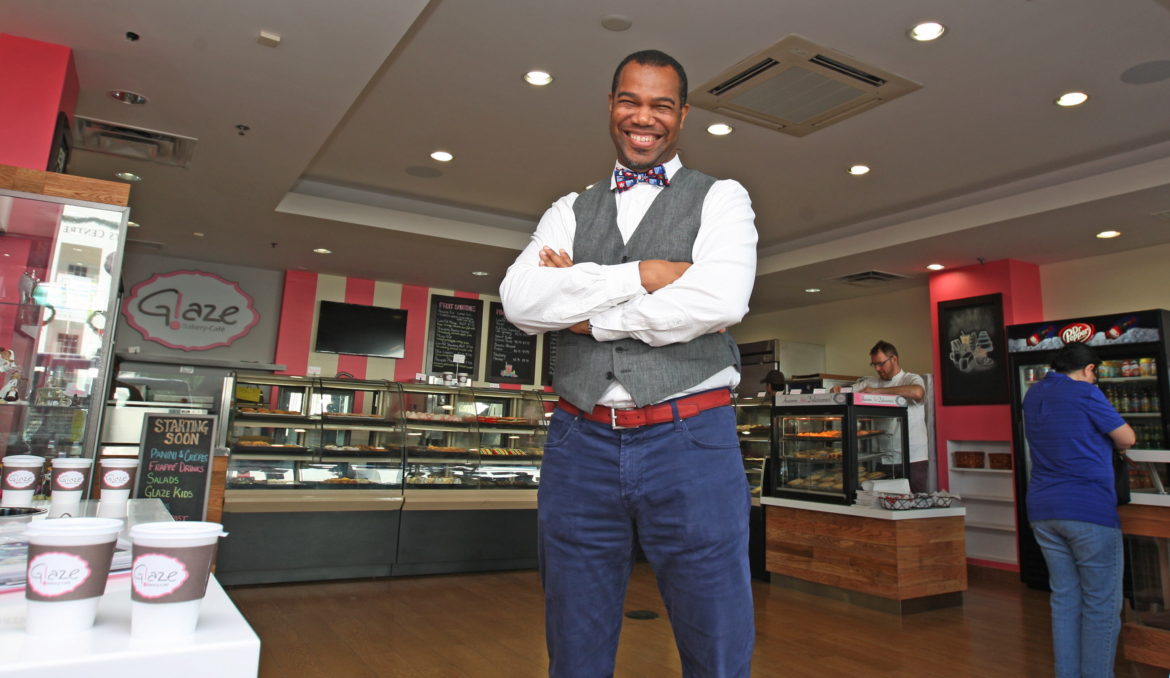 In 2014, Mr Thomas opened the Glaze bakery on Bermudiana Road, followed by a second store a year later on Church Street as demand soared – especially for Glaze's trademark doughnuts.
While the problems he is aiming to solve in healthcare services are more complex than those he faced on introducing pizza delivery to the island, Mr Thomas's modus operandi is much the same. Eight years of research and consultation with experts and months of construction, to convert and outfit the third floor of Reid Hall, above the Phoenix Centre, into a fit-for-purpose, 6,500-square-foot medical facility, have led to the launch of the new business, scheduled for next month.
Something of a "mini-hospital", it will feature nine examination rooms, three sleep labs, an infusion clinic, rooms with equipment for monitoring and diagnosing circulation and respiratory issues, a dermatology and podiatry procedure room, a demonstration room for educational purposes, and 16 screens around the facility for videocasts.
With a focus on preventive care, the facility aims to give patients more time than is normal when visiting the doctor, allowing its staff to check out complex conditions under one roof, often without the need for patients to be referred to specialists elsewhere. For example, a diabetic with circulation problems and skin issues could get everything checked out in one visit.
"It seems to me that everyone in the healthcare industry is complaining – the doctors, the patients, and everyone says the costs are too high," Mr Thomas said. "So there has to be a way of doing this differently, to reduce the costs and improve outcomes.
"I want to make a difference. I want this to be meaningful. If it's not meaningful, what's the point of doing it?"
Passion for business is evidently a key ingredient in Mr Thomas's recipe for success and passion shines through when he talks about what drives him.
"Many people don't understand what it takes," he said. "It's about being creative and having the discipline to do what it takes even when it's distasteful. I've worked so many 24-hour days and weekends."
For young Bermudians with entrepreneurial desire, Mr Thomas has one piece of advice: fail early. "It's better to fail fast than to fail later when things are more complicated," he said. He recalled a painful experience from his own career that taught him valuable lessons. In 1996, he and his father Freddy Thomas bought and renovated a 3,000-square-foot space in the Bermudiana Arcade on Queen Street and built the ChitChat Cafe, where people could order and pick up food from a variety of kitchens. After early promise, demand tailed off. Changing direction and renaming it the Four Star Cafe was not enough to save the business. At the time, Mr Thomas said the cafe was "too different, too soon" for Bermuda.
"Because of the success of Four Star, I was afforded a $2 million loan to develop the cafe," Mr Thomas recalled. "It failed within three months and it took me ten years to right that wrong. I missed a lot of birthday parties and football games – I had to work to pay all that back and make it right.
"I was not going to run away from it. I am a vanguard of my parents' reputation and I'm continuing what they started. It was a hard experience, but I learnt a lot from it."
He credits his late parents, Freddy and Clara Thomas, for instilling the work ethic, "can-do" attitude and business nous that led him to follow an entrepreneurial path. He waxes lyrical about Freddy, whose extraordinary range of activities and accomplishments in life showed Marico and his three siblings, better than any words could, that taking risks was a natural part of life and that they could achieve anything.
Fred was a waiter at the old Bermudiana Hotel, a taxi driver, a barber, ran his own construction company, was a national boxing champion, a reserve policeman and a prison officer. He was also a promoter, bringing in acts such as Chubby Checker and Third World, playing at now-defunct venues like Colonial Opera House and the Clay House Inn, and global stars like Roots author Alex Haley, and boxing greats Muhammad Ali and Marvin Hagler. He brought in wrestlers too, men and women.
And then there were the family businesses. A security firm, United Protective Security Group, four footwear stores under the name of United Family Shoes, and the United Video Arcade, a magnet for young people wanting to play video games which morphed into a game cartridge and video cassette rental business as technology advanced. Not to forget Lonsdale Import and Export, which brought in towels, among other supplies, for the prison.
The young Marico would often help out. He recalls learning much about sneakers and roller skates at the footwear stores, managing inventory and becoming skilled at retrieving quarters that got stuck in the slots of the video game machines.
"I grew up thinking that was normal," Mr Thomas recalled. "I didn't know that people were supposed to have limits." Working in the businesses had taught him all about the power of "service with a smile", he said.
Variety has been the spice of Mr Thomas's life, just as it was his father's. By the age of 24, he had already managed a security company and video store, worked as a policeman, a marketer and a painter, not to mention being a delegate at the Model United Nations. All that and then, Four Star Pizza.
With a hands-on education like that, going to college was hardly necessary for Mr Thomas to become a successful businessman. But he admitted that he sometimes feels self-conscious about his lack of tertiary education.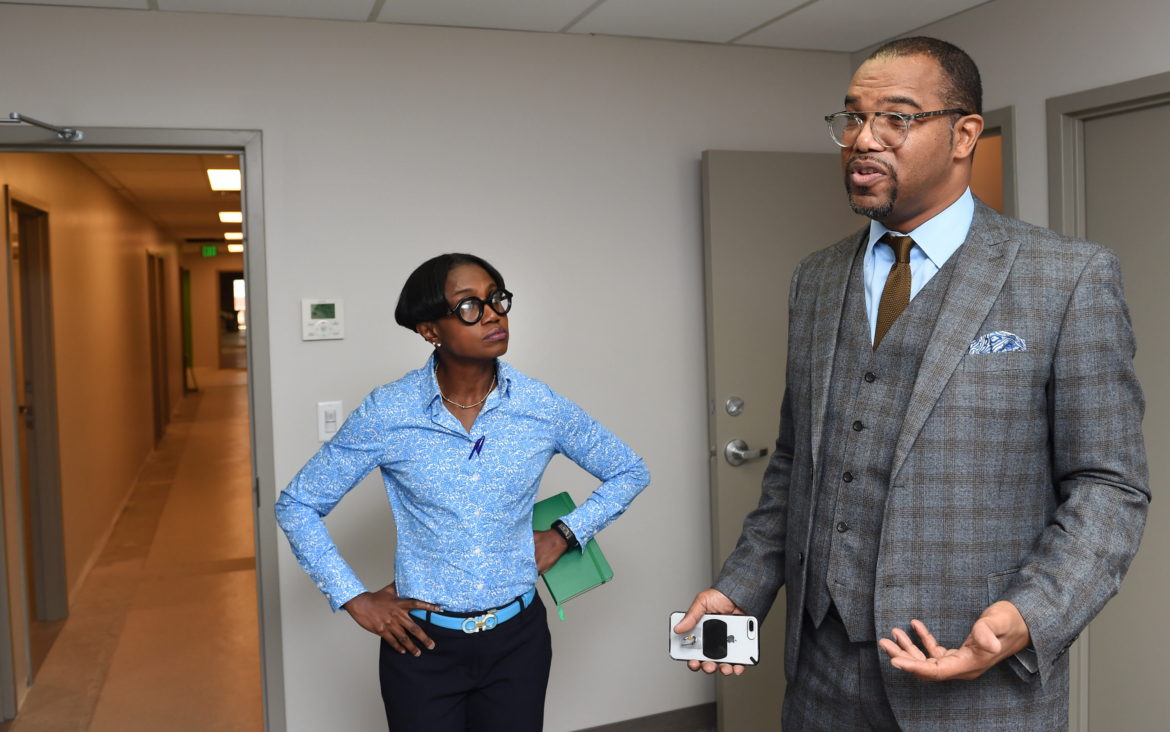 "I got as far as high school," Mr Thomas said. "I used to worry about it, and get uncomfortable  around people better educated than me. I once admitted that in a private setting to a group of CEOs. They started laughing and said to me, 'People get education so they can be where you are and do what you're doing'."
He feels passionately that Bermuda needs to change the narrative on business.
"We don't talk about productivity and efficiency," Mr Thomas said. "We often hear, 'I'm Bermudian, I have the right to it', but you still need to produce and compete – it's not enough just to show up. If you don't produce, another Bermudian – or an expat is going to take your job.
"We need more people in Bermuda, buying stuff at a higher rate. It's no good if we just have visitors buying T-shirts. If we don't get more people, then average people in Bermuda are not going to get a raise."  Some of those people would inevitably have to be expatriates, he said.
"Some people complain that life isn't fair. But you have to demonstrate why someone should give something to you, that you're useful and productive," Mr Thomas added.
So, all those offering an average or worse service in the healthcare industry, be warned. Mr Thomas is bringing his energy, drive and desire to raise the bar.
This article was featured in the February 2018, RG Business Magazine.