This book was a slow build for me, and at first I didn't think I was going to enjoy it because of how slow it was. But this build up is worth it as Joyce develops the characters in a way that makes you feel like you've known these slightly wacky people your whole life. And, of course, there are the music references that had me searching Spotify throughout the entire time reading the novel in pursuit of that perfect song.
Frank, the owner of a vinyl record shop in the late '80s, in a UK town at risk of gentrification, is insistent that he will never stock new-fangled CDs (or even cassette tapes, for that matter), even if they threaten to make vinyl obsolete, and he's pretty happy being alone and never falling in love. But while Frank may swear off love and any new technology, he has a knack for finding the perfect music to help people get through life's challenges (he uses Shalimar to save a marriage. I had to look that one up!). But Frank's life gets complicated when a mysterious woman makes a dramatic entrance into his life, and she convinces him to meet her once a week for "music lessons".
Frank's story and his own music lessons from his eccentric mother, Peg, are spread throughout the book and were, honestly, my favourite parts.  Frank's background story is complicated, and Peg's descriptions of famous composers like Beethoven and Handel had me laughing out loud – she swears a lot and talks about their sex lives like some Hollywood gossip columnist. However, she also did a good job of screwing up Frank and contributed to his reclusive nature.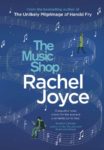 While it seems that everything is going to go wrong with this story as there are plenty of mishaps, this does have a very sweet ending. While I wouldn't outright call this Chick Lit, if you are a music fan, this novel is a love letter to music and it's ability to heal us.
The Music Shop, published by Doubleday, is on sale at The Bermuda Bookstore, Hamilton.
Check out these other popular titles suggested by the booksellers at the Bermuda Bookstore:
An intriguing novel about a Russian aristocrat sentenced to live out his life inside a luxury hotel, A Gentleman In Moscow, by Amor Towles, is the perfect antidote to escape reality.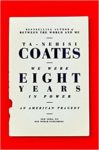 We Were Eight Years in Power: An American Tragedy, by Ta-Nehisi Coates, couldn't be more relevant to the world's current situation. The National Book Award-winning author delves into topics on race, Barack Obama's presidency and the "jarring" aftermath with the election of Donald Trump, in this book of essays.
Magpie Murders, by Anthony Horowitz, is The New York Times bestselling author's fiendishly brilliant, riveting thriller that weaves a classic whodunit worthy of Agatha Christie into a chilling, ingeniously original modern-day mystery.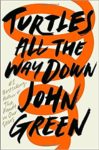 Fans of The Fault in Our Stars will be thrilled to get their hands on another John Green book. Turtles All the Way Down, as with most of Green's novels, is a novel about resilience and the power of lifelong friendships that is sure to break your heart.