Have you ever jet skied around the eastern part of the island instead of the west? I did, and let me tell you it's amazing and worth the ride! It was a cool yet comfortable morning, the tide was high, the sun was being shy, the ducks were quaking, and nearby stores were beginning to open.
Firstly, I'd like to send a big thank you to Arron from K.S. Watersports for being such an awesome guide. Arron showed me the best swimming locations only accessible by boat or jet ski, the Billionaire Row, Castle Harbour Fort, Nonsuch island and a cool ship wreck.
It wasn't my first time riding a jet ski, but I was still a little nervous about what I was getting myself into. Arron started me off with safety instructions and tips on how to ride and I thought, "Great, I'm even more nervous now as I have to remember important information."
We departed from Whitehorse Tavern in St. George's square and before I knew it I was riding the ski like I stole it!
I was having the time of my life hitting the suggested speed limit of 45mps, leaning into every turn. I yelped screams of excitement and giggles because of how much fun I was having!
First stop was the Billionaire Row which is visible from the Causeway. However, when you're up close and personal on a calm morning it's a gorgeous view of the Rosewood Hotel and few billion-dollar homes — not to mention one called the Golden Eye.
Arron asked me which home did I think Oprah Winfrey attempted to purchase and right away I knew it was the Golden Eye. The estate is a stunning shade of yellow, perfectly positioned on the peak of a cliff overlooking Castle Harbour. Literally a dream come true for anyone looking to own a home in Bermuda.
The water was getting a bit choppy as we made our way over to Nonsuch Island, the location where Cahow's are known to reside. Almost once reaching extinction, conservationist, David Wingate dedicated his time and efforts in reversing that fact and becoming quite successful in doing so.
Continuing the ride, I managed to catch a few good douses of cold waves to the face trying to keep up.
We reached Coopers Island and Arron informed me that the large white globed stationed there doing absolutely nothing, was once owned by NASA. If NASA's space shuttle ran into any complications while on a mission, it had rights to land at the L. F. Wade International airport without providing any notice.
A small part of me wished the U.S Navy base was still situated in Bermuda just to see it in operation. My memory is not serving me very well since I was quite young at the time and only recall McDonald's.
Being it wasn't very calm at Cooper's Island I declined the opportunity to swim in exchange for a final picture of the L.F. Wade International Airport. No turtles today but I was content either way with the tour and wasn't quite ready for it to end. I have never laughed so hard and felt so free all while being informed on a tour.
Sign up now or sign up later with K.S. Watersports and live your best life in Bermuda!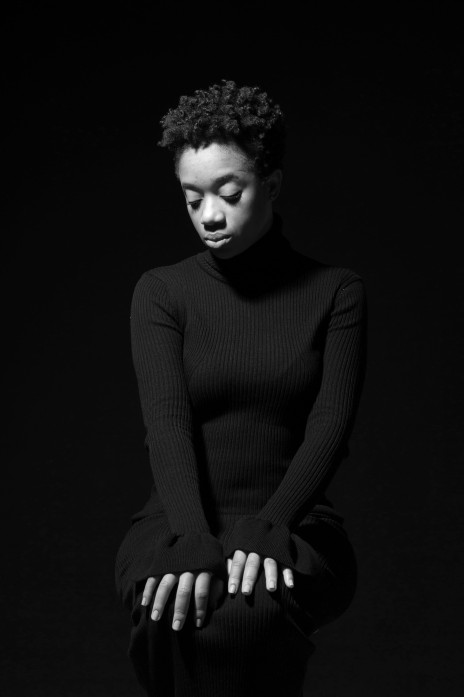 Deanna Williams – DWPerception is a landscape, architecture, portrait and fashion photographer, who thrives on fresh ideas and collaborative opportunities. Here's the world from her perspective: www.dwperception.com