The smile on Kuhn's face as he zips along the water is that of a child enjoying something new and exciting; shining eyes, toothy grin, and a look of joy that comes from deep in the soul.
Powerful in most situations, the emotion is intensified when the happy child is on the autism spectrum and has challenges when it comes to expressing his or her feelings.
The BF&M No Limits sailing programme, a partnership between BF&M, the America's Cup Endeavour Programme and the Bermuda Autism and Education Society, has allowed children on the island who fall into that category to experience the excitement of being on the water in a controlled environment.
Its benefits have been there for all to see.
"When Kuhn first started with us he didn't speak that much," said Tamisha Simons, of Prospect Primary School. "He doesn't understand the social norms.
"I think in the beginning it was outside of anything he had ever experienced. Since he's started he got into the routine of what's going on. He can describe what's going on, so that communication aspect and descriptive language is big for him.
"Instead of seeing it in a picture, he's experiencing it."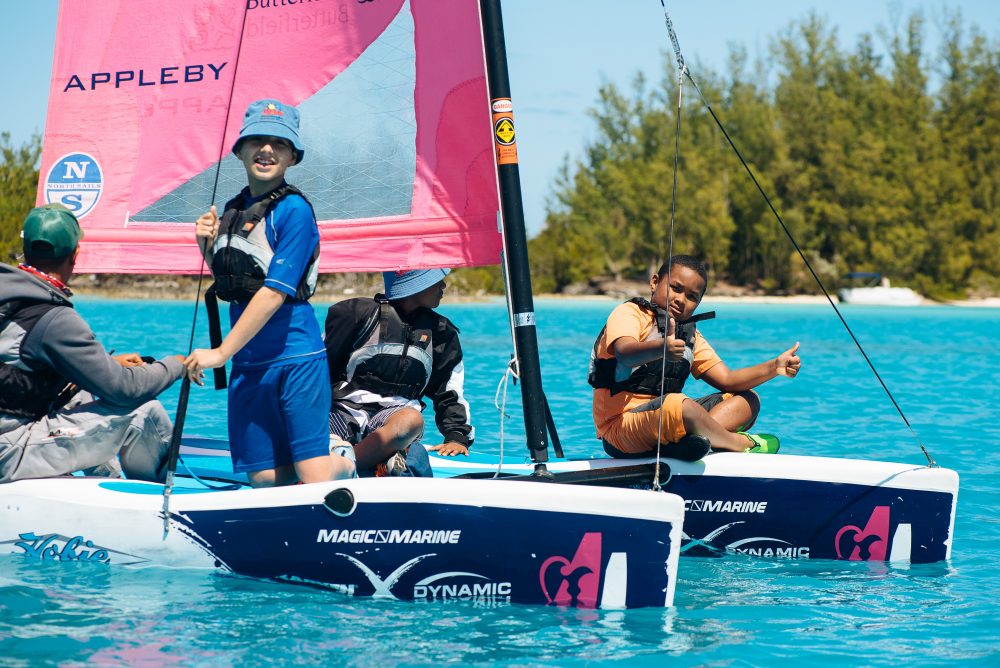 The No Limits programme, a modified version of the America's Cup Endeavour Programme that has been made available to all of the island's schools for students aged 9 to 12, was launched in April to coincide with Autism Awareness Month.
The modified programme provides an instructor to student ratio of 1:2 so that an instructor is in the boat with the participants at all times. Boats used are the Hobie Waves, as they offer superior stability in the water and have no boom.
BF&M's goals with this initiative are to: offer sailing as a form of recreational therapy for children with autism spectrum disorders; extend the excitement of the 35th America's Cup and the richness of Bermuda's maritime heritage to families living with autism; and to expand what Bermuda has to offer in the way of experiential enrichment for its youth.
The reaction to the programme has been similar across the island.
"Last year we had two children who would not go on the boat, would not get in the water," said Laura-Jane Bell, a para-educator at Dellwood School. "This time they did and they loved it. It helps us show them that things do not have to be scary, that new experiences can be enjoyable.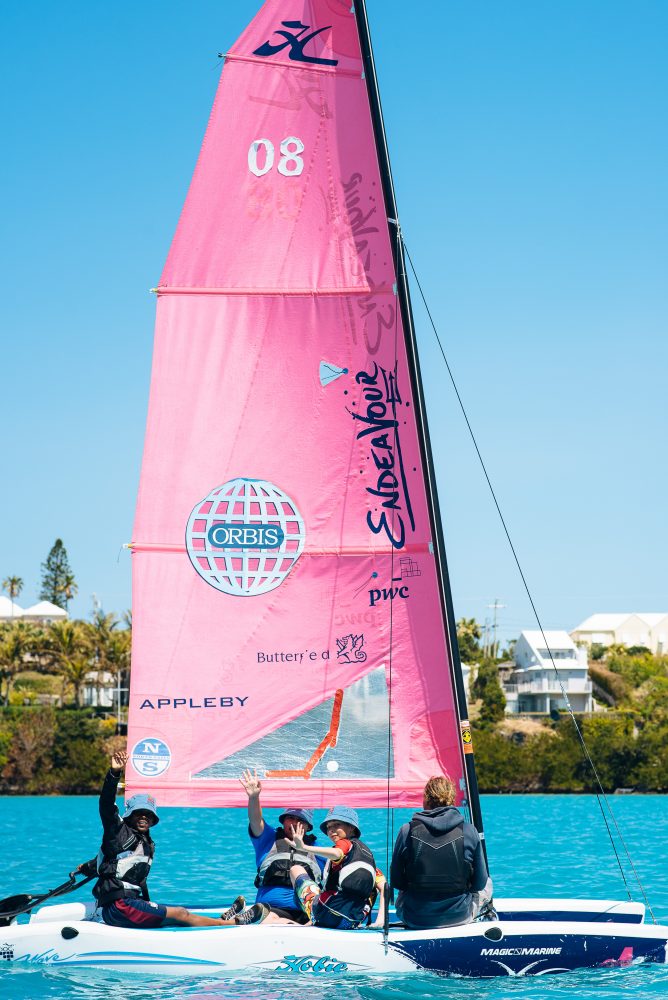 "Their reaction can sometimes be to have what you might call a meltdown, but this helps show them something different. We work with children who are not verbal, and to see them smile, to provide the sensory side of sailing, is a great help to their development."
BF&M's influence will also stretch to the America's Cup Village. BF&M has a track record of devoting time and resources to community engagement — particularly around wellness — and has chosen to take this opportunity to raise awareness about autism and the charity, Bermuda Autism Support and Education.
This will be an interactive experience, exploring the themes of "Finding calmness in chaos" and "Unleashing potential", to show just how much can be achieved if we make the effort to embrace the spectrum of individuals' very varied needs and perspectives.
Bringing peace of mind to clients in times of stress is a fundamental component of BF&M's promise. BF&M hopes to reflect this through the interactive exhibits in its space in the Village.
"We have two pillars of corporate social engagement at BF&M: wellness and Bermuda's heritage and future," said John Wight, president and CEO of BF&M Limited. "We have supported many health and wellness-related organisations and initiatives over the years and last year we chose to increase our support of Base.
"BF&M's No Limits sailing programme came about because, as a partner of the 35th America's Cup, we thought it would be wonderful to extend the excitement of the America's Cup and the fantastic legacy of the America's Cup Endeavour Programme to children in our community who are on the autism spectrum."
Anthony Peets, president of Base, said: "We are excited that BF&M and the America's Cup Endeavour Programme are working together so that children on the autism spectrum can be exposed to sailing. Our message is that our children are exceptional and have no limits to what they can achieve if their uniqueness is embraced. If we can be conscious of what it takes for each individual to cope in the world, we can unleash great potential."
Added Sir Russell Coutts, CEO of the America's Cup Event Authority: "I am delighted to see the America's Cup Endeavour Programme and our valued partner BF&M adding such a fantastic initiative to our partnership. Creating the opportunity through Base to offer children on the autism spectrum the chance to experience sailing in a safe, controlled environment is something we are all very proud to be able to make happen."
This article first appeared in the #ourAC section of The Royal Gazette on May 13, 2017.