So, it's time to transition from months of jeans and coats, straight into a new season. I'm excited to share the very first welcome of warmer weather and the Spring trends that come with it. Let's talk Spring staples: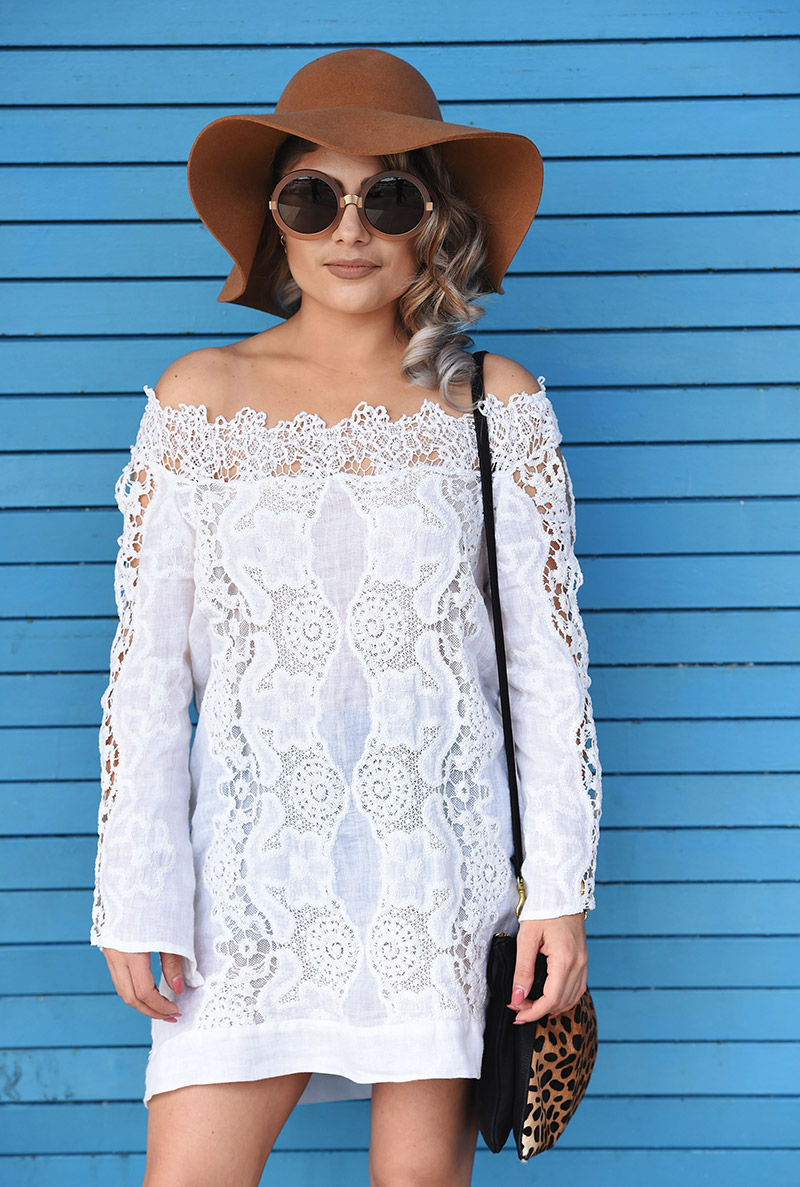 Textures: An interesting signature that I love about fashion is how much of a difference textures make in an outfit – this Spring especially! Everything is being made more interesting through textures like lace, embroidery, scuba, faux leather, and suede – just to name a few of my favourites. Textures such as lace, embroidery, and mesh create so many dimensions in an outfit, and this Spring is all about mixing and matching your textures for the ultimate effect.
Nature Lover: Florals always seem like an obvious trend for Spring that are both fabulously transitional and can easily add pops of colour to any outfit. Personally, I'm not a huge fan of floral, but it is obvious that it's trending this Spring. I love playing with darker colour hues to get my floral fix. It's sometimes nicer to save the brighter floral items in your life for those more summery days, and instead add some darker, whimsical prints and pastels, or even forest hues to feature these flower prints into your Spring wardrobe. Incorporating florals into your outfits will instantly make your wardrobe feel fresh, just like Spring!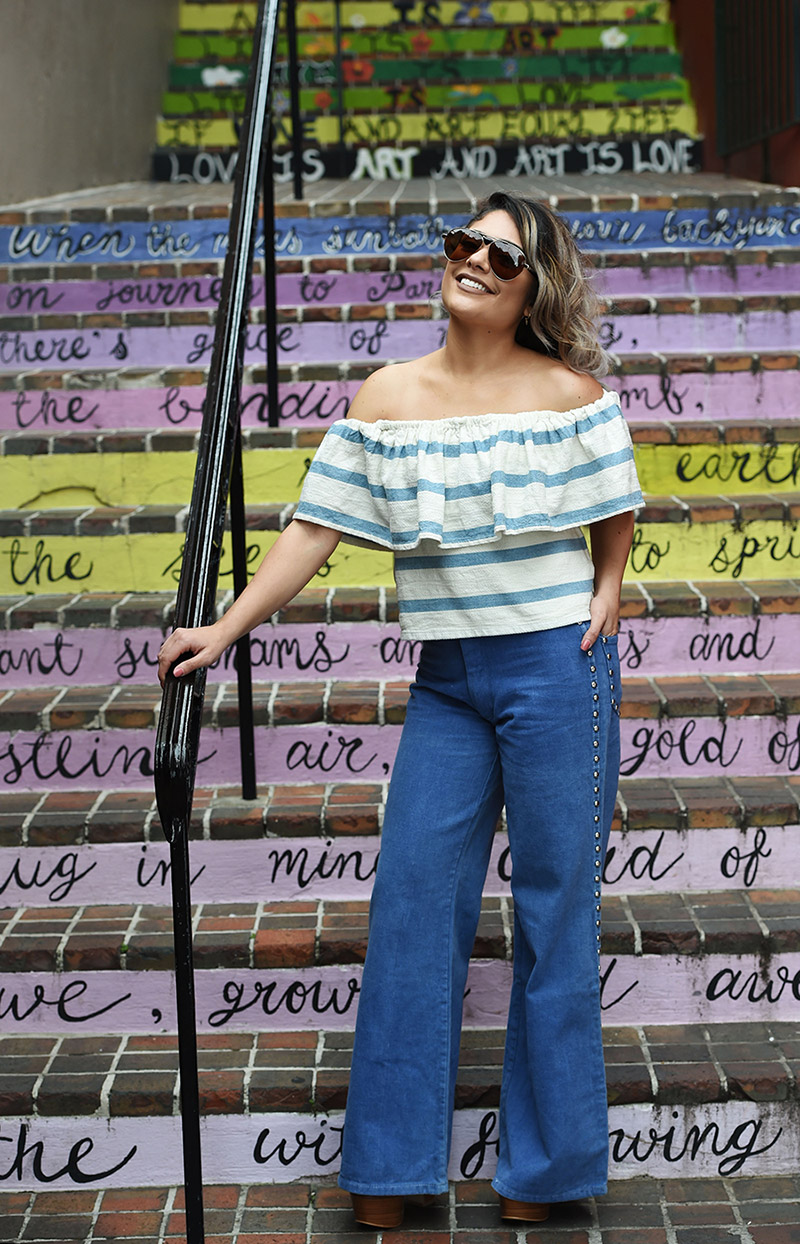 The Breton look: Stripes are a timeless classic trend, and they are having a massive moment this Spring. There are endless possibilities with this nautical inspired trend – from Bardot tops to co-ords that completely embrace these staple parallel lines. Spring is often about the clash of the prints, and this Parisian print is the best for mixing and matching patterns to achieve this look.
Statement jeans (flares, fringe, dungarees): So, it might not be a new trend exactly, but I'm excited for a beloved return of the 70s. Being normal is so last year; add something out of the ordinary to your denim collection! Denim trends like flares, cropped hemlines, dungarees, high waist, and fringe details have abandoned their Bohemian origins and are now adapted to all sorts of different looks. These fun trends are being worn from work wear, casual cute, to a night out for drinks, or even date nights! These older classics have truly created a whole new spot in fashion today, and particularly this Spring. They have transformed hippy chic with a modern twist that can make your outfits turn heads. Statement jeans are all over Instagram and blogs at the moment, and are possibly my favourite trend this season.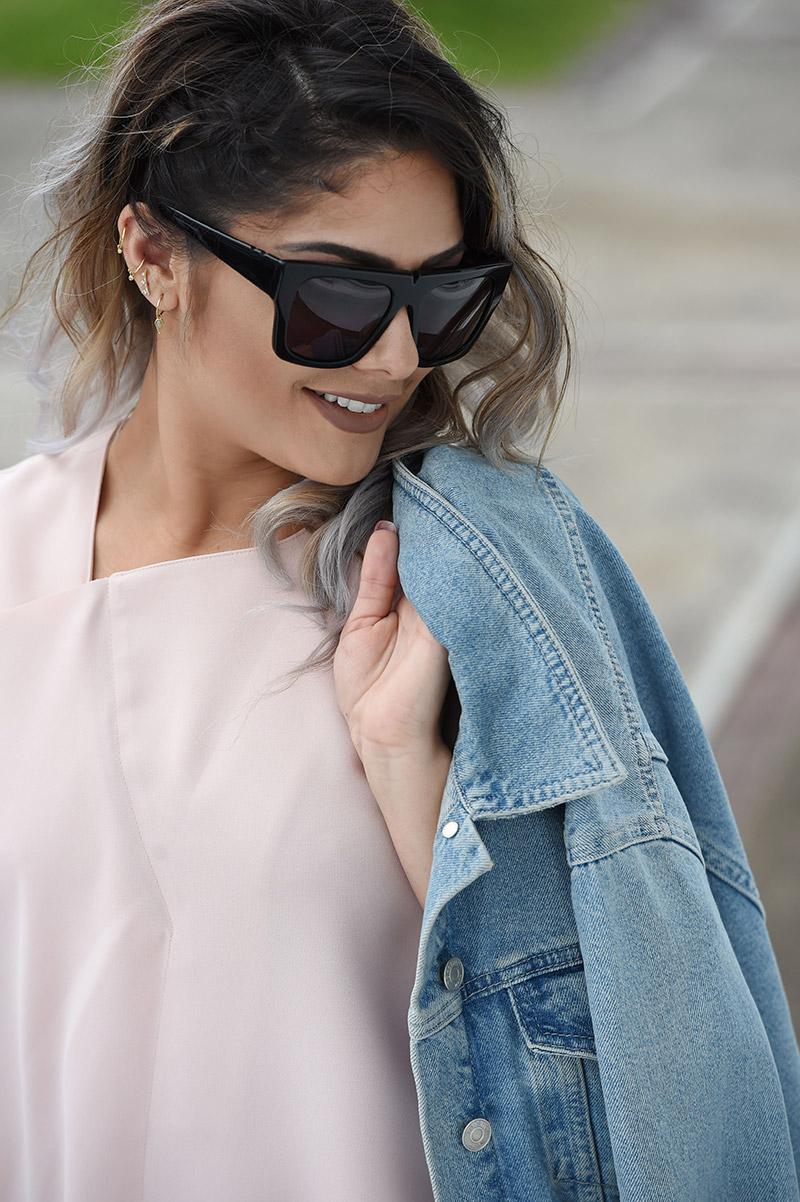 The Cold Shoulder: Ready to debut a glimpse of a hopefully increasing tan? Show off a more subtly sexy Bohemian vibe this Spring by daring to bare your shoulders. This look can be made super casual with destroyed denim, or made chic paired with a skinny – both favourites of mine. If I were to say I love the 'off the shoulder' trend going on this Spring, it would be an understatement! Exposed shoulders can easily update your look for warmer weather. This trend can be seen across so many brands and designer collections this season.
 Blushing: I know I'm personally obsessing over the softer colour palette of pastels and neutrals that are strong this Spring! These uplifting colours have proven undoubtedly one of 2016 Spring's top trends! The pastel colours are so easy to pair with neutrals, or even pops of colour. Either way, it creates the perfect staple piece for this Spring. Pastels have the ability to make clothing or accessories more delicate. Combine florals and pastel pinks to create an ultimate feminine look – the more 'flowy' the better!
This article originally appeared in RG Spring magazine in 2016