Plan for the unexpected.
That is the main lesson Bermuda Heroes Weekend (BHW) president Jason Sukdeo learned from the inaugural event last year.
While overjoyed with the success of the 2015 BHW, Mr Sukdeo (aka D'General) said: "The biggest lesson we learned was to always plan for the unplanned. In order to ensure the success of the event, plans for every possible scenario are needed. When the unexpected happens, and it will, we can easily adapt and implement a well thought-out plan."
Mr Sukdeo, who for years has had a vision of a carnival in Bermuda and has now seen it come to fruition, said making sure everything goes right can be stressful.
"As with any event there are definitely challenges that we face," he said. "A good plan will definitely reduce the stress level and we have put in motion a good plan that we believe all spectators, patrons and participants will enjoy. Our main concern is the safety of the patrons. We are doing as much as we can to ensure the event is safe and enjoyed. "
Mr Sukdeo knew that a carnival would be popular in Bermuda but was taken aback when it kicked off last year with a huge turnout on Front Street when soca bands played before a crowd of about 5,000.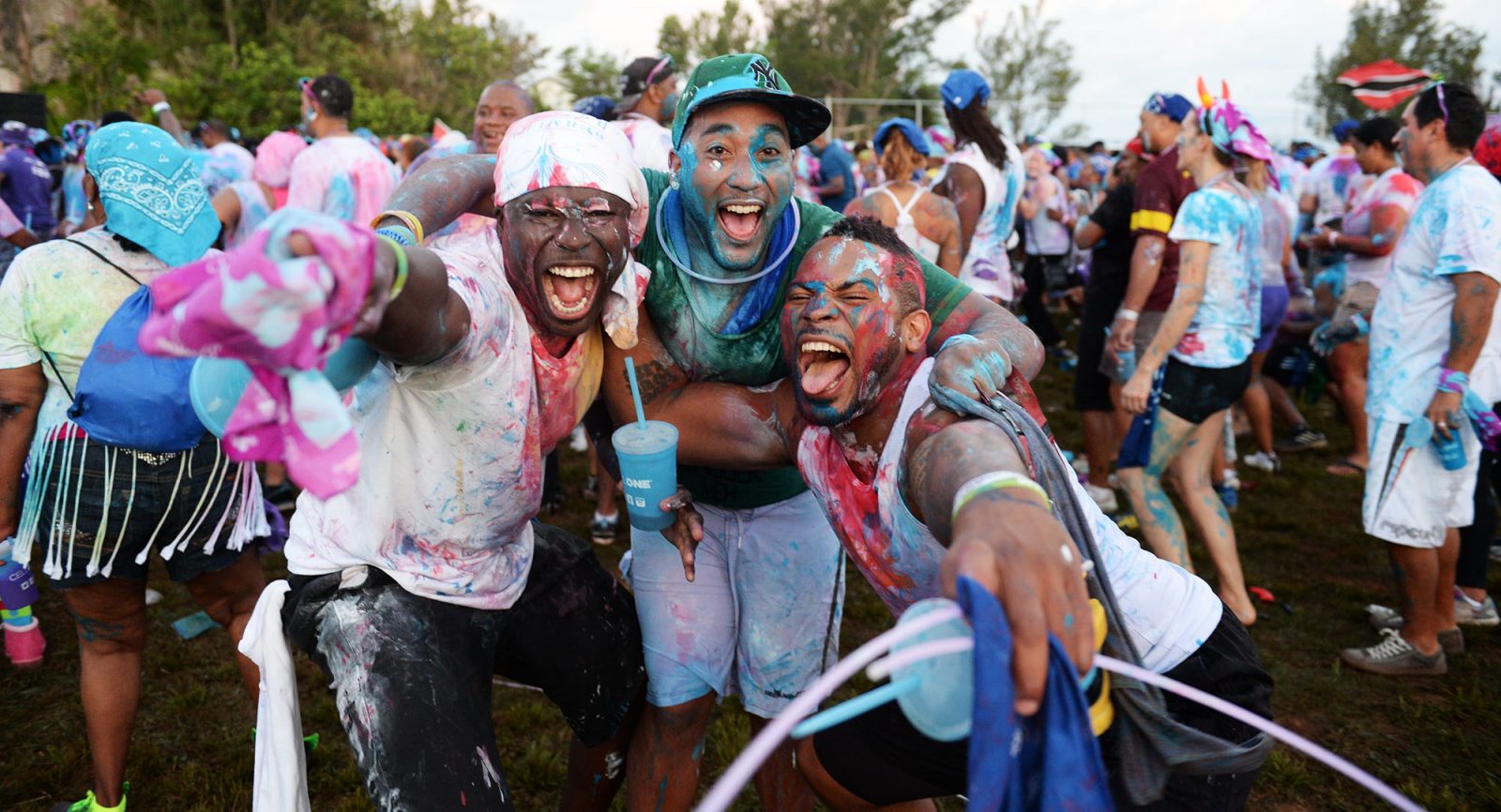 "Last year was a huge success. The entire team was thrilled with the large number of attendees at each event, and the positive feedback we received. We are looking forward to more positive results for 2016."
And while the thousands of people had a rip-roaring time in 2015, the 36-year-old DJ, who got his nickname because he likes to run things, had to stay on an even keel. "I had to stay sober and I had to stay focused," he said after last year's event. "I knew people would be curious but I wasn't expecting that many people. I felt pride."
Mr Sukdeo said planning for this year's event "started even before 2015 BHW had started! Consequently, we have already started planning for 2017.
"This year we have added two new events — the Bermuda Heroes Weekend Launch Party that took place in November and our first ever Kiddie Carnival (which was held earlier this month). We are also using new venues that will improve on last year's events."
In 2015 he travelled to Miami, New York and Boston to promote the event and to get visitors to come down to Bermuda for the four-day party.
To promote this year's carnival, he said they travelled to Barbados for last year's Crop Over and "our team also promoted (BHW) in Trinidad for their carnival, and attended events in Toronto and New York."
Last year more than 200 visitors came down for BHW. This year Mr Sukdeo expects more as a result of positive word of mouth.
"We are definitely aiming for additional visitors. We have a target of 400 visitors for 2016."
The costumes at the carnival are a big draw and Mr Sukdeo said: "BHW Ltd provides bands the opportunity to enter the parade and showcase their product — costumes. This year we have eight bands participating in the 'Parade of Bands'. Each band has their own costumes and have sourced them both locally and overseas. We are expecting to have close to 2,000 people on the road for the parade in both costumes and T-shirts."
What Bermuda does differently from any other carnival is the final day's Raft Up; last year it proved to be one of the most fun events.
"The Raft Up was very popular because it was different to the regular carnival schedule. It was something most visitors are not accustomed to seeing. To combine our beautiful waters, with a carnival truck playing soca music is something most soca fans would travel for — and they are doing so."
The Raft Up this year will be off Morgan's Point which is the operational base of Swedish America's Cup challenger Artemis Racing. Mr Sukdeo said: "It would be great to have the America's Cup folks out to enjoy the festivities as well. We'll be in their backyard!"
Also this year BHW Ltd will be launching their first ever BHW2016 smartphone app.
"We encourage everyone to download BHW2016. The BHW2016 app will provide you updates on all the events, including those being hosted by various promoters. Another piece of advice is to purchase tickets early to avoid disappointment."
What does he envisage Heroes Weekend becoming in 10 years' time?
Mr Sukdeo said: "Our vision for the next 10 years is showing Bermuda the benefits of a carnival-based tourism product. Our goal is to have accommodations sold out, all forms of transportation options maxed out and other hospitality-based businesses flourishing as a result of the increase in visitors. We also want to see carnival-based businesses such as Mas Bands and promoters executing their plans and seeing returns on their investments from both local spending and international visitors."