He could have ended up like a number of Bermuda's more troubled youngsters and landed in prison for a long stretch.
But Nikki Bascome found a way out before he completely fell over the edge.
He found boxing.
"Things could have turned out so much different," said the 26-year-old pro who endured a torrid early life which saw him lose both his parents by the age of six — as well as a sister who died before he was even born.
"I was getting into some bad things, fighting in the streets, stealing, doing drugs. But boxing helped me so much. It gave me discipline. I have friends who knew me back then and they all say how proud they are of me now … how I turned out," said Bascome.
He is thankful to have been guided along the way to redemption by his gra-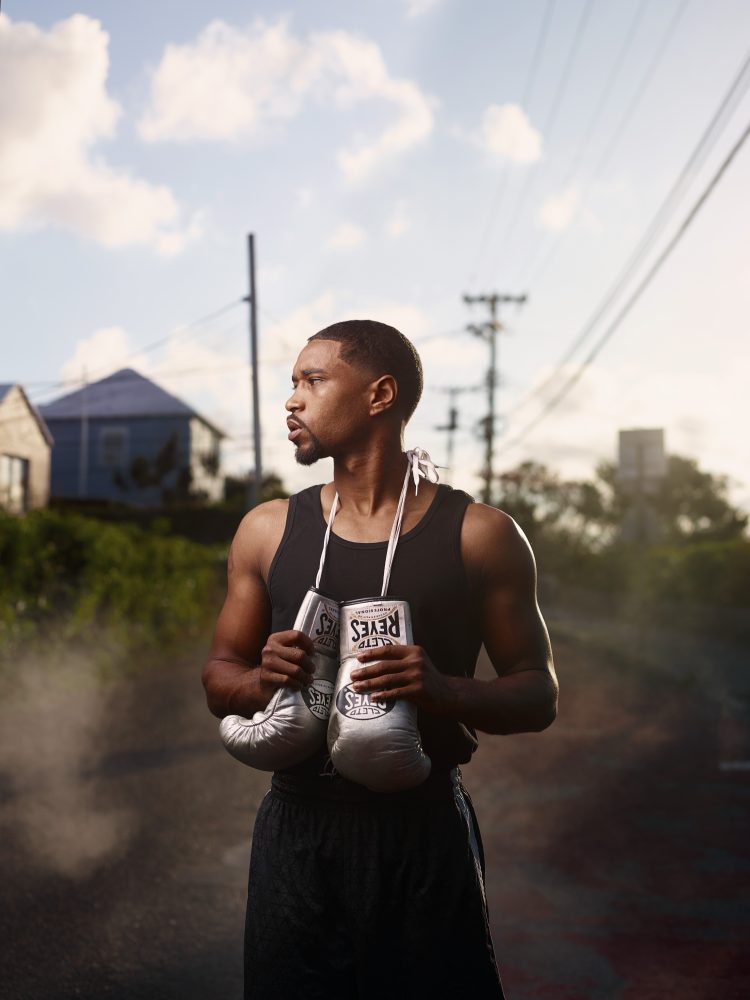 ndmother Grace Seymour and other family who took him in after his parents died, as well local trainer Allan "Forty" Rego and former world ranked professional Troy Darrell.
Ten years ago this month he earned his General Education Diploma (GED) from The Educational Centre (TEC) after being kicked out of Spice Valley Middle School and CedarBridge Academy as a youngster for his poor behaviour.
When Bascome joined TEC in 2004, the school's director Declan Harris, described the youngster as "disruptive, belligerent and nasty".
Three years later and Bascome was a changed person.
"I lost my parents at a young age, my dad when I was four and then my mom when I was six. I was angry — I was someone who was trying to find himself and I was trying to fend for myself. I got into a lot of fights growing up — I went through a lot in my early years," said Bascome adding, "it's crazy when I look back on everything."
Describing himself back then as "an angry person" Bascome said: "Looking back at how I was I am proud of what I have achieved so far. Guys who knew me back then could tell you so many stories of how I was — they all know the bad stories. I was heading down a path of destruction but I just happened to be lucky and maybe blessed. Boxing opened a lot of doors for me.
"But it was crazy when I was young and it was dangerous. I have always been a person who if they say they are going to do something will do it. That is how I have always been. And that can be dangerous especially if you say you are going to do something bad and you do it. Then your future is gone. When I used to do things that I wasn't supposed to do like stealing, selling drugs, fighting (in the streets), it used to scare me. I did a lot of things I am not proud of."
It was while he was hanging in the streets of Ord Road where his grandmother stayed that a man came by and persuaded him to try boxing.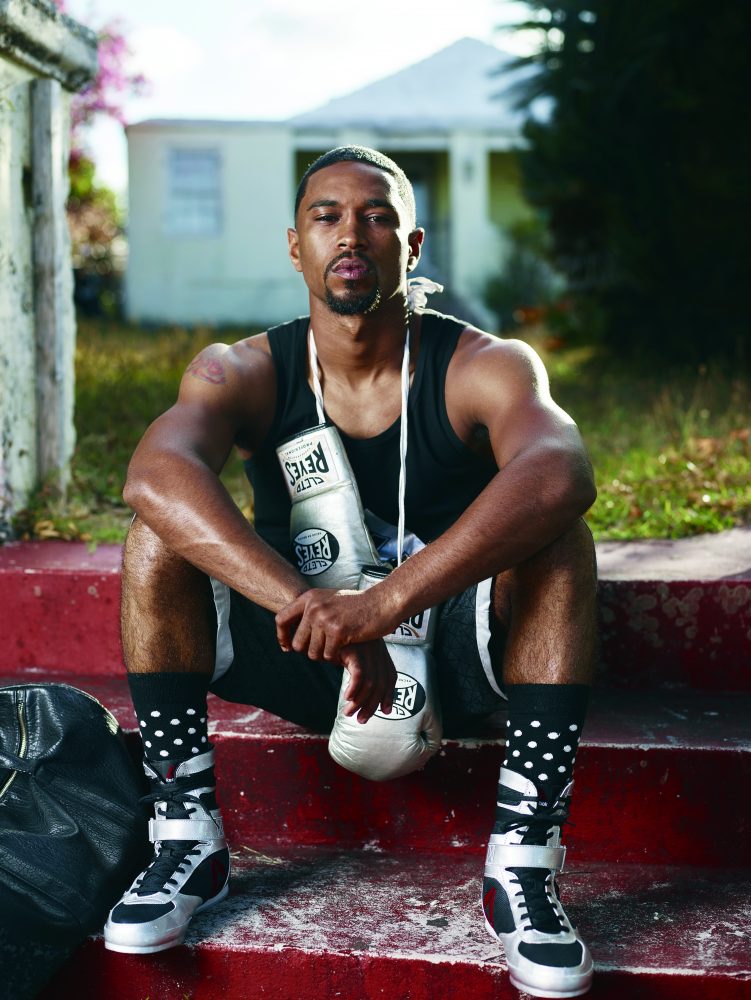 "One day a man called Charlie Wade from the neighbourhood came through and said 'come up the gym and train for real'.
"He picked us up in his truck after school on Mondays and Wednesdays and took us to the Police Gym. I was about 14-years-old at the time.
"I really enjoyed the workout and fitness — it made me feel good especially when you have the coaches looking at you and giving you guidance. Just having someone come by and pick me up and taken me to the gym meant a lot."
Soon Bascome was revelling in the workouts. "It humbled me a lot," he said. "I started challenging myself and channelling my energy into training. I wanted to get my act together. At the time I was going to The Education Centre which I suppose is for bad children. I was a country boy and there were mostly town guys up there so I did get into a few fights. But as I started getting into boxing more and working hard at it the guys started to respect me for what I was doing. Eventually I walked away from that whole thing (street life)."
TEC also took him on a trip to Cuba in 2005.
"I met a lot people there. I met guys who boxed and it opened my eyes a lot. It made me grateful for what I had in Bermuda as there was a lot of poverty there. I realised there was a big wide world out there for me if I did positive things. I could travel where I wanted and there were big opportunities waiting for me. I took it all in.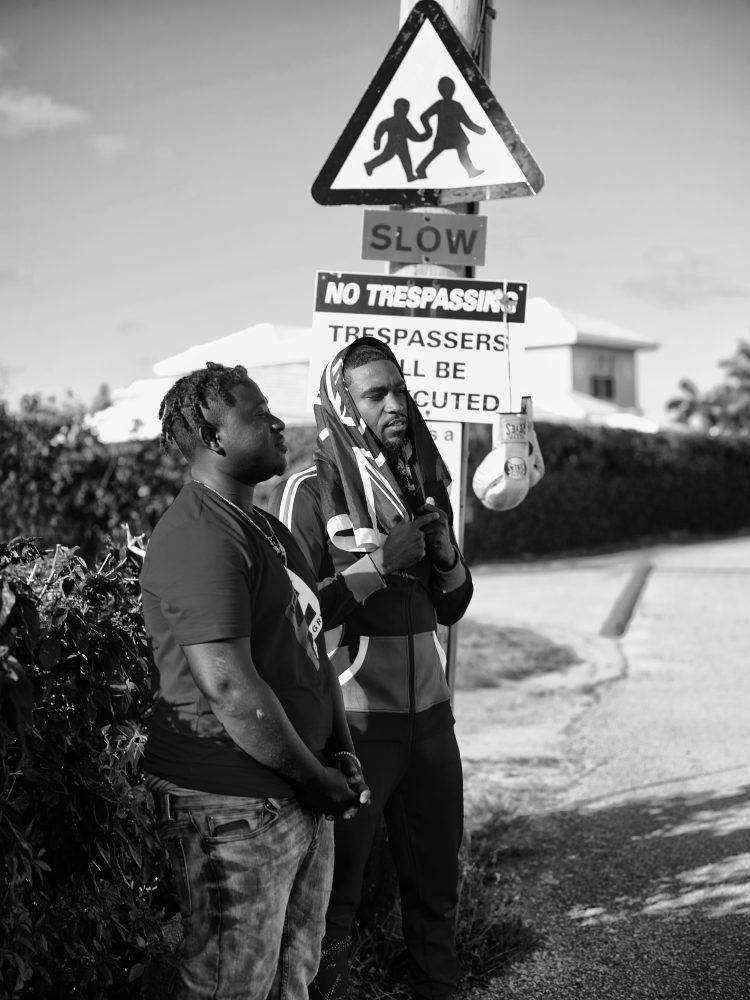 "When I came back it changed my whole mind set. I spent my time working for my GED and training in the gym. When I wasn't training I was studying and when I wasn't studying I was training."
And after successfully getting his GED and becoming a fighter, Bascome said that now everyone always expects success stories from him.
"I am more responsible now — it makes me want to be even more successful," he said.
The welterweight fighter who has a professional record of 7-0 after last month's six-round victory over Mexican David Rangel, said the sport was especially good for independent people like himself.
"Boxing really requires a lot of self discipline and self motivation," said  Bascome who fought 24 bouts as an amateur. "And it is a sport for people who have a lot of aggression in them. They can get it out in the right way."
Looking at the numbers of young people landing in prison for long sentences today, Bascome said: "That could have been me."
And when his time is up in the ring, he would like to open his own gym and take some young people under his wing and teach them the fight game — the proper fight game.
"I want to give something back," he said.