In this issue's Big World we feature Michelle Smellie, a Bermuda businesswoman who has taken an unconventional path to success. Here she tells us about her African journey, what drives her, and what you should do if you have 24-hours to kill in Nairobi.
How did you end up in Kenya?
I have now lived in Africa for four years and it all happened a bit by accident. While working with Deloitte Bermuda as a Human Capital consultant I took a short sabbatical and travelled to Tanzania for a six week visit. I needed a change of scenery and a moment to decide which direction I wanted my life to take. While I was there I met Tanzanians in my age group who were disrupting the market with various businesses and concepts. Their drive began to energize me and my vision shifted and I started to understand what the world meant when they were saying that Africa was the world's emerging business frontier. I was able to identify a range of gaps in the market. I ended up heading back to Bermuda and leaving my job, packing my bags and moving to Dar es Salaam, Tanzania. That was in 2013.
I started a company called Global Partner Solutions Ltd. Our core business is market entry and business development strategies for the African market. Within the first three months of business, I was able to win a large Dubai-based client. This caused me to have to open both a Tanzanian and a Kenyan office. I eventually moved to Kenya as it is the business hub of East Africa and most global clients are demanding that market. Kenya is growing at a rapid rate, has a large educated human capital base, and is also the tech hub of Africa. I eventually closed my Tanzanian office and maintain an office in both Kenya and Nigeria as clients want a presence in both of those markets, which cover both East and West Africa. In 2016, I had a staff of 15 in Nairobi and five in Lagos.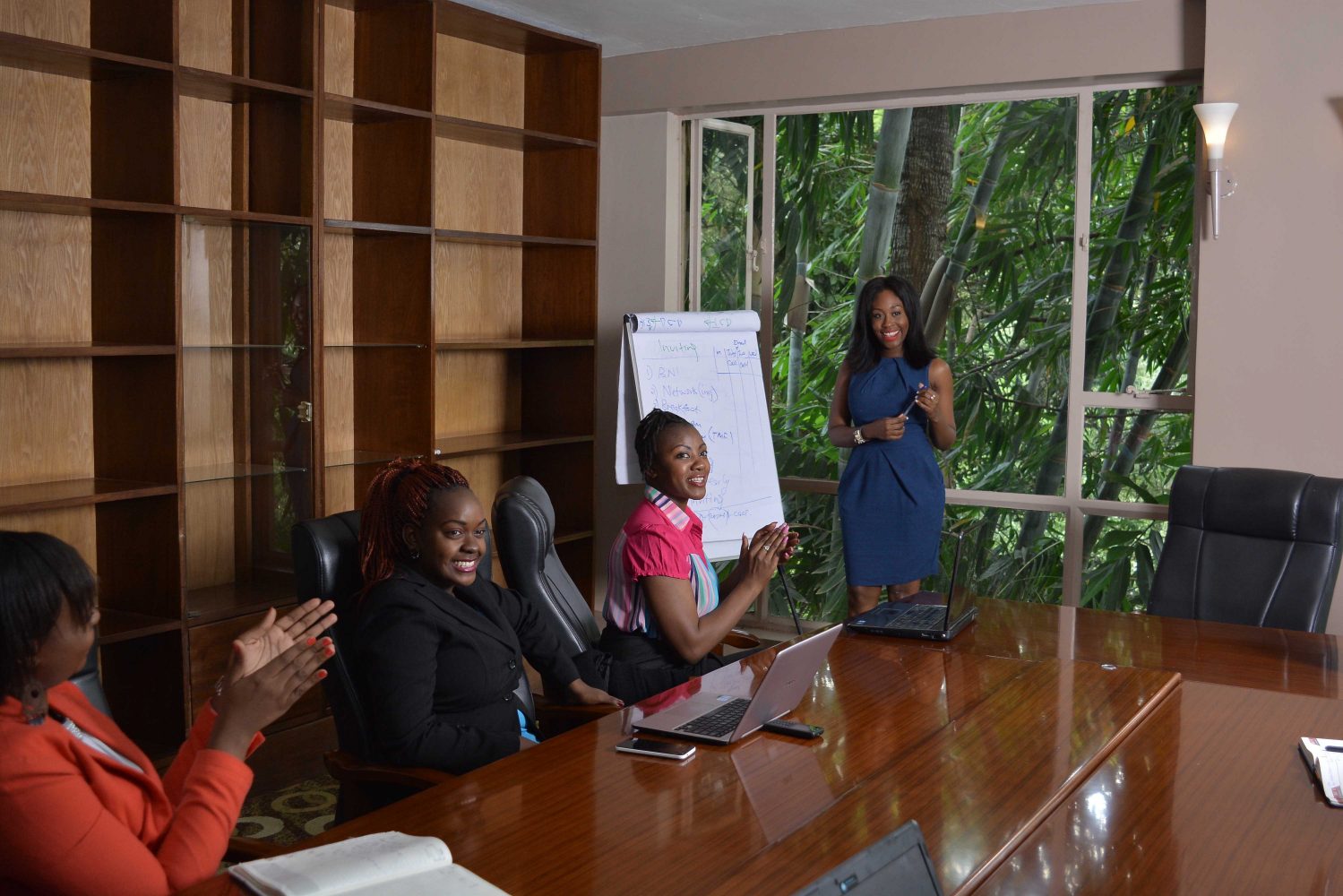 We have had some fascinating projects including market assessments, business planning consulting and marketing for global clients looking to identify the best angle to capture their share of this growing yet difficult to target African market. Every day is a challenge. Besides the typical challenges of entrepreneurship, the formula that works for business in the west of the world does not necessarily work in Africa. There has been a ton of trial and error, hitting of walls, tears and having to find the will to keep pushing and growing in a culture and country that is foreign to my own. The reward of seeing something that you have built develop is worth the constant fight and hard work. Four years later I still wake up every single day feeling incredibly blessed for this unconventional path that I have chosen. The continent offers so much in terms of natural beauty, deep rooted culture and my lifestyle in Nairobi is one that I couldn't pay for in the west of the world with safaris on the weekend, a high standard of living and an amazing group of friends.
Where did you go to school? What did you study? I attended the University of North Carolina in Charlotte as well as studying International Relations at the Paris-Sorbonne University. In Bermuda, I attended Bermuda High School. Since high school education has been less about academia and more about exposure, and equipping myself with the tools to be fearless and to be able to sit in any boardroom, or any meeting, and to think and respond critically with the world's best. This is what has carried me throughout my travels and unconventional career path.
What are your goals for the future:  I am working on so much! Along with growing GPS I am constantly weighing how I can fulfill my career passions with my purpose on earth. I'm working on a social enterprise, which is the manufacturing and export of shoes and accessories out of East Africa. It's all very exciting and will make a huge social impact on the education of girls and working environment of women on this side of the world. (More to come on this!). I never want to lose my excitement for life and if that means that I have to constantly move locations or take on new challenges to do that, I will be relentless in the fight for my happiness and the fulfillment of my purpose.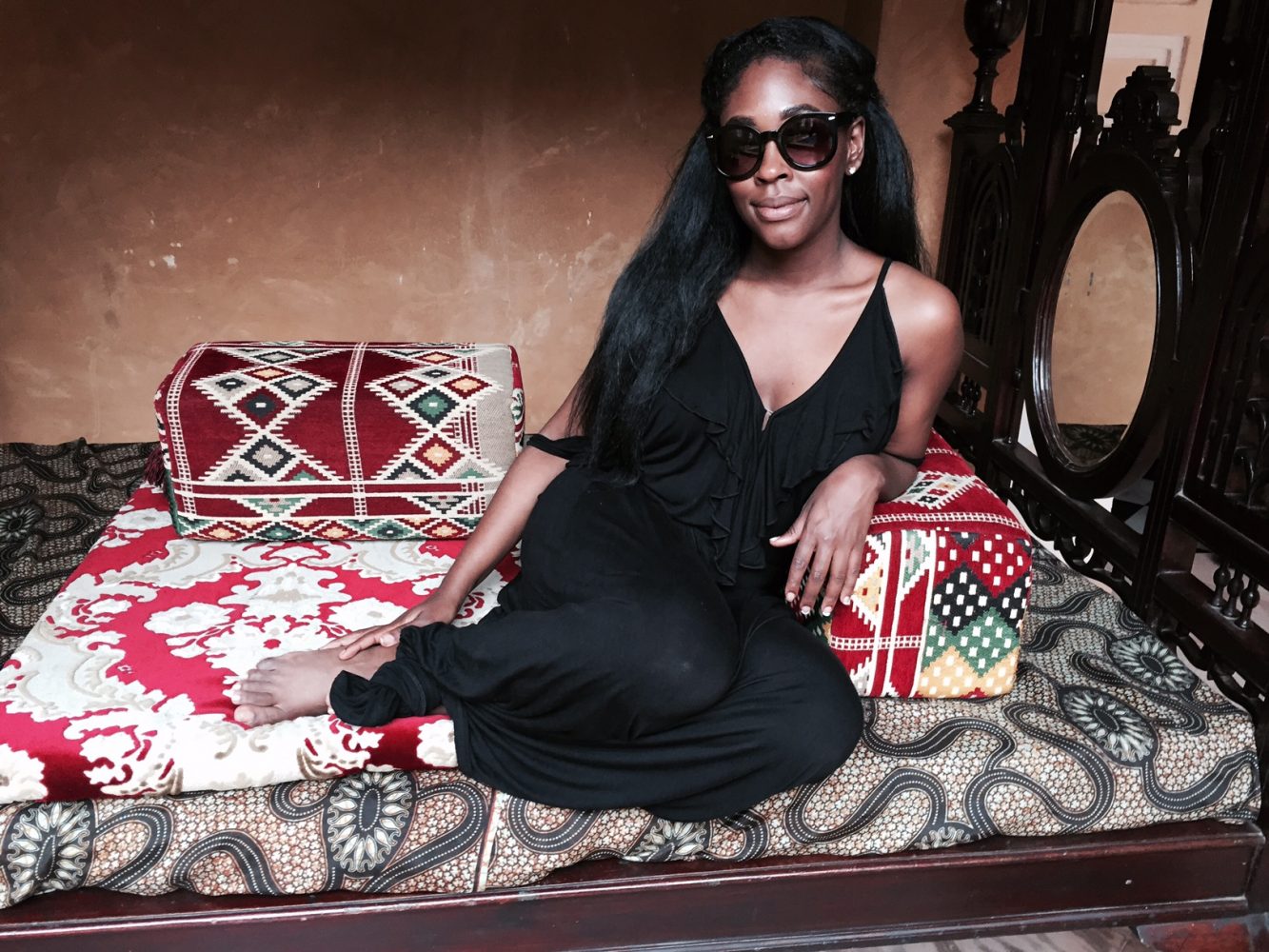 24 hours in Nairobi
The place you most like to eat breakfast: I absolutely love a new Parisian coffee shop that has popped up in Nairobi called Le Grenier a Pain. Their baked goods, quiche and salads are absolutely delicious and they also offer free wifi and ample space to work out of their coffee shop if you need a change of scenery out of the office.
Favourite hideaway: The spa at the Kempinmski hotel is my favourite local escape in Nairobi. They have a gorgeous rooftop pool, a delicious menu and the treatments are heavenly. I've spent many a weekend there with a good book, and disconnected from my phone and laptop.
If you could only eat at one restaurant during a visit: 45 degrees Kitchen is a gem. They have the most scrumptious menu and fantastic ambiance and leaves me dreaming about their food even when I'm outside of Nairobi. You must try their crab cakes and seafood gumbo!
A must-see attraction: As cliché as it may sound, with only 24 hours in Nairobi, you must visit the Nairobi National Park. With it being situated only 20 minutes out of the city, you can get an entire safari experience within two hours, along with a visit to a Masaii village. Perfect!
Best place to stay: I love Westwood hotel in Westlands, Nairobi. It's a boutique hotel with stunning indigenous modern decor and has the most amazing garden and patio, which combines modern graffiti art within this garden setting. It's one of the city's gems.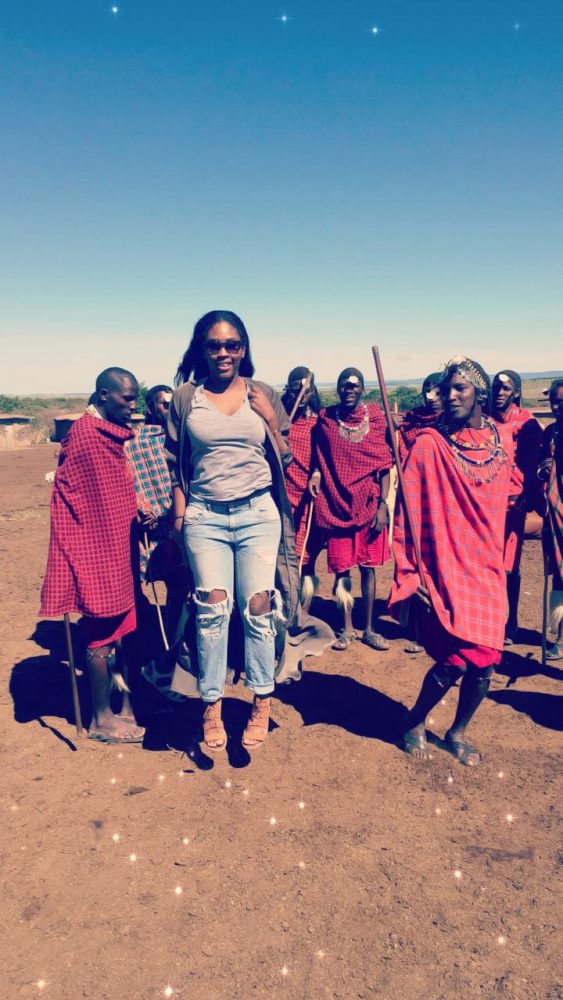 City's best kept secret: Nairobi is known for its amazing pop up events. Pop up restaurants, music festivals and pop up parties. You have to have your ear to the ground to know about them. They pull together the melting pot of cultures that make up Kenya and usually celebrate culture, food and music. The ones that I can recommend that happen annually and sometimes quarterly are  – Dinner en Blanc Nairobi – a very hip and trendy all white dinner, Blankets and Wine –  a quarterly music festival that bring in global artists for an amazing day party and Pop up Nairobi Dinners – held at a secret location in the city with a private chef and a mystery menu.
Best place for people watching: I enjoy K1 Market Sundays where they have a live band, local goods and a yummy brunch menu. This is an amazing place to people watch and enjoy a day with friends.
Top night spot: Brew Bistro located in Westlands is a cool place to party, and lounge on the weekends. They have great DJs every weekend.