In photo: Pictured left to right, Conyers Associates Nicole Yearwood, Joshua DeAllie and Tashae Trott all joined Conyers as trainees in 2021 and successfully passed the bar in Bermuda in the fall of 2022.
If you're studying law—or think you'd like to—many of Bermuda's leading law firms have a variety of internship opportunities and scholarship programmes for Bermudian students.
"As a global law firm, Walkers offers outstanding opportunities to those pursuing a career in law or professional corporate services," said Nathalie West, senior counsel at Walkers and co-head of the Bermuda Training Committee, which is responsible for choosing scholarship recipients and interns. Walkers employs 1,150 staff across 10 global offices, and the Bermuda office is now inviting qualified Bermudians to apply for summer internships and scholarships.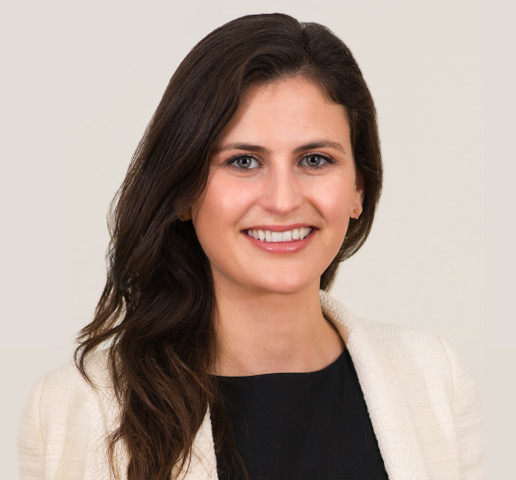 "The Walkers' Bermuda office is offering a four-week summer internship programme during summer 2023. The programme is split into two, two-week seats, with interns rotating between the Insolvency & Dispute Resolution team, and the Corporate, Finance, Funds & Insurance team," said Ms West.
Interns will work alongside associates, counsel and partners, gaining exposure to important cases and transactions, and will be formally assigned to a supervisor for each seat with dedicated support throughout the internship. Walkers is also offering a $20,000 scholarship, and bursaries of $7,500 each for the 2023/2024 academic year, to students currently studying law or who will be starting their legal studies in Autumn.
Lisa Spencer-Arscott is global head of human resources at Conyers. Bermuda's largest law firm and one of the oldest, Conyers employs more than 260 people on the island and invests considerable time and resources into developing Bermudian talent. Three-quarters of Conyers' lawyers are Bermudian:
"Conyers is proud of our long-standing commitment to growing legal talent in the community and contributing to the personal and professional development of law students. Our firm is passionate about supporting the future generation of lawyers in Bermuda, and we have offered financial support and a variety of internships for Bermudian students for many years."
Through their Legal Education Awards, Conyers has supported Bermudian students working towards a career in law for more than 30 years. In the past 10, Conyers has given out over $2 million in scholarships and bursaries to Bermudians enrolled in a recognised law degree course leading to a Commonwealth qualification. In addition to these financial awards, Conyers offers a suite of student programmes in Bermuda designed to foster professional development.
"Hands-on learning opportunities include the Summer Law and Pupillage programmes, in which participants are mentored by our lawyers, work on real client projects, and participate in daily life at the firm," said Ms Spencer-Arscott.
"Our Gap Year Internship programme allows recent graduates from Bermuda senior schools, or those already enrolled in an undergraduate or master's programme, to gain real-world experience working in different areas of the firm. Other initiatives include our ongoing networking and open house events where students can explore what it means to pursue a path in law."
Conyers also offers a student shadowing programme for students interested in studying law, and a smart start programme, which is an introduction for high school students or recent secondary school graduates.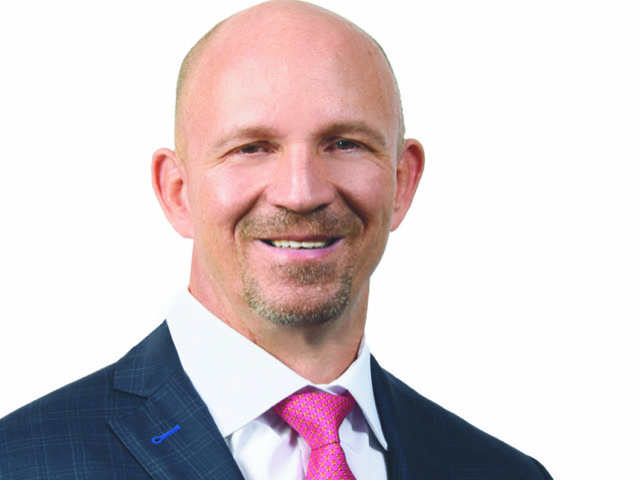 Another international law firm, Appleby, offers a revamped longer-term programme for law trainees. Brad Adderley, Bermuda managing partner, explained: "The firm recently restructured its successful trainee programme to provide pupils a longer seat in the second year, allowing for more in-depth training and alignment with pupils' practice group or sector of choice."
Under the new structure, Appleby trainees complete three four-month seats in the first year and one 12-month seat in the second year across various practice groups. Pupils will continue to be assigned a senior attorney, often a partner, as a mentor in every seat. After completing three seats in the first year, trainees are called to the Bermuda Bar.
"Most recently we had six trainees go through the programme over a two-year period," says Adderley. "Our programme will introduce new trainees to a variety of practices and sectors to help them identify which areas they wish to specialise in, in the future."
In addition to the trainee programme, Adderley said his firm has provided scholarships and bursaries to Bermudian students for about 50 years, supporting the growth and development of Bermudian students interested in a law career. Scholarships and bursaries on offer include the Legal Education Scholarship, an annual scholarship for a Bermudian student studying law who plans to return to Bermuda to practice; the Appleby/Berkeley Institute Scholarship for current graduating Berkeley Institute students; and Legal Education Bursaries, which are annual bursaries for Bermudian students studying at university who are intending to return to Bermuda.
When it comes to selecting students for these opportunities, selection committees consider a variety of factors. Walkers looks for Bermudians with consistent outstanding academic achievements, with a projected upper second-class honours (or equivalent) or above in their Bachelors of Law or Graduate Diploma in Law degree, and a projected pass grade or above in the Legal Practice Course, or Bar Professional Training Course.
At Conyers, "there is no such thing as a typical candidate. We are open-minded and interested in people who share that quality," said Ms Spencer-Arscott. "Naturally, we are looking for individuals who have strong academic qualifications, but beyond that, we want to see evidence of teamwork, motivation and drive, communication skills, planning and organisation, critical thinking, commercial awareness and commitment, both to a career in law and a career with us."
The benefits of being successful in securing these opportunities are marked: From gaining on-hands legal experience to securing a legal pupillage position. "Walkers actively recruits its legal pupils from the internship programme," says Rachel Nightingale, senior counsel at Walkers and co-head of the Bermuda Training Committee with Ms West. "As such, successfully completing an internship will position the intern well for pupillage opportunities within the firm."
Ms Spencer-Arscott agreed. "Our summer law programme is our most important source for recruitment," she said.
Visit each of the firms' websites for deadlines, application forms and further information.