by Bill Storie
Getting in behind the steering wheel of the Toyota C-HR at Bermuda Motors was like settling into my sofa at home. It's that comfortable and easy for a big fellow like me. 
This car has a real sporty look to it, including a great colour combination both inside and outside. It's neither a sedan nor an SUV, but successfully merges the two into a very impressive-looking vehicle. 
Inside, the seats are sporty and give you that feel of comfort which would be essential on a long journey – like driving from Hamilton Parish up country to Somerset. And if you need even more comfort, the seats can be heated at the touch of a switch or cooled down. Nice touch.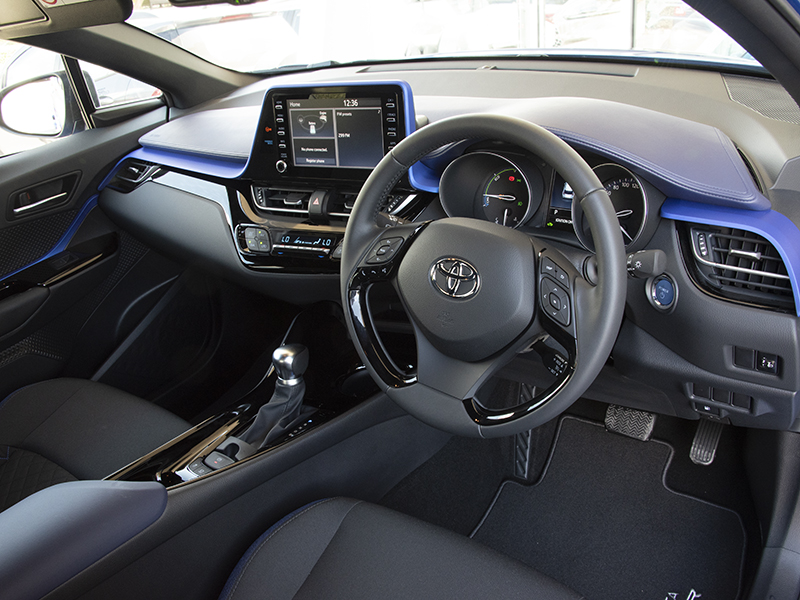 The C-HR is a hybrid, meaning it works off a combination of gas and battery. I'm told that you would fill the gas tank once every two or three months depending on how much you drive. That's a great saving. 
The car drives very smoothly, and ever so quietly, and when you need that little zippiness to go up a hill, the C-HR delivers with amazing ease. No fuss. It just gets the job done. 
This car is also truly an electronic wonder. 
You name it, this car has it. In fact, there are so many features that you won't be able to name them all, so this becomes a learning process which will take time. Thankfully you don't need a degree in electronic engineering, but you will enjoy finding "stuff" that will convert your car from a transportation vehicle to a home entertainment system on wheels.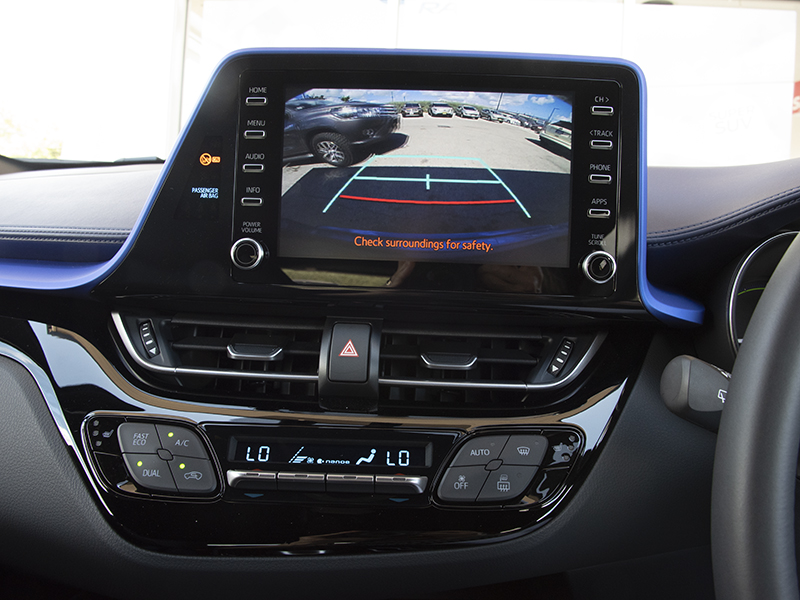 The dashboard console is large but not obtrusive and is clearly seen for all information and data – and there is plenty information available. It also gives you the ability to hook up your phone and allows access to some of your apps with Apple and Android car play. For example, you could listen to your music, consult and send a text message using your voice, rather than typing the message: a very useful feature for those of us addicted to texting, yet become frustrated when we remember we need to send that text while we are driving into town. Or voice-text the take-out order on the way home and it will be ready when you swing by. You can also bring up a map system, but I'm not sure you need that to get to St George's. 
The back seats are comfortable and, depending on how far back the driver's seat sits, there is ample leg room: easy for the kids in the back. Maybe two adults in the back for a longer journey would be mildly uncomfortable but how often do we do that? 
The back seats can also be pushed forward and down to provide more trunk space for luggage. So, if you don't regularly have people in the back, then drop the seats for a bigger "floor" – very useful to put the groceries in the car. 
The C-HR is a Class H car which makes it the most expensive licence in Bermuda, but that is offset by the savings at the gas pump, and less maintenance and repairs. 
The C-HR comes in at $52,995, which is on the expensive side, but the running costs help balance out the initial price over time. 
Getting from A to B becomes a dream because of the music or phone calls you can enjoy while driving. In fact, when you get to B you maybe just want to continue the enjoyment and go straight back to A. 
So, all in all, this is a great car for Bermuda. 
I hope you enjoy this very cost-efficient "theatre on wheels".