(In photo: Sandro Fubler)
by TIM SMITH
It's known as the silent killer because people can go about their daily business without even realising they've got it, yet detecting high blood pressure is as easy as a pain-free visit to your GP.
While the risks it poses are severe – ranging from stroke, heart attack and heart failure to vision loss and kidney damage – the methods of preventing and treating high blood pressure are straightforward. As with most health conditions, a good diet and plenty of exercise will complement any medication prescribed by a doctor, while awareness is growing in the western world about the benefits of practices such as acupuncture.
High blood pressure, or hypertension, means that your heart is overworking and pumping blood against the walls of your arteries with too much force.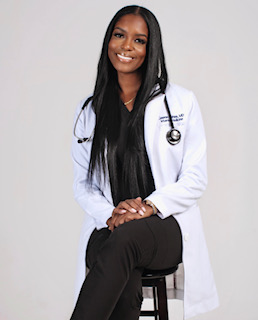 Dr Jasmin Caines at Island Health Services said people are at greater risk if they consume high amounts of salt, fat or alcohol. Other risk factors are smoking, physical inactivity, being overweight, stress, sleep apnea, diabetes and high cholesterol.
Men, people aged over 65, and those with a family history of high blood pressure are more susceptible, and Dr Caines noted it is more common in black people, in whom it develops at a younger age.
"In Bermuda, 75 percent of the population is either overweight or obese and therefore that percentage of people is at an increased risk of high blood pressure and the complications associated with it," Dr Caines said. "There are usually no warning signs or symptoms of high blood pressure. A person with high blood pressure may not feel anything, which can be dangerous because the heart is working too hard. Over time, the excessive pressure without treatment can lead to health risks which include stroke, heart attack, heart failure, vision loss and kidney damage."
It is extremely important to get regular blood pressure checks with your doctor.
"Your doctor may also ask you to monitor your blood pressure at home, so that if your blood pressure is too high, it can be managed and severe complications can be avoided," Dr Caines said. "It is also important to maintain a healthy weight, avoid smoking, eat a healthy diet rich in fruits, vegetables and whole grains and aim to consume less than 1,500mg per day of salt. Also, it is important to manage and reduce stress.
"Other important advice is to limit alcohol and be more physically active. If you are prescribed medication for your high blood pressure, it is important to take your medicine as instructed by your doctor."
The Evolution Healing Centre in Paget helps rehabilitate patients with many conditions including heart problems.
Senior physiotherapist Sandro Fubler pointed to statistics from the Institute for Health Metrics, which show one in five of all diseases in Bermuda are attributable to hypertension.
Ischemic heart disease and stroke, conditions related to high blood pressure, are the top two causes of death on the island. More than 1,100 people have chronic kidney disease, including about 200 on dialysis.
Mr Fubler said: "One of the largest concerns for Bermuda is the high rate of obesity and the rapid uptick in child obesity. Early preventative health measures are absolutely vital to prevent adult morbidity and mortality incidence. In this context, should we be investing in structured educational and habit-forming dietary interventions in Bermuda's youth?"
Evolution Healing Centre uses dietary awareness, moderate aerobic exercise, stress management and nitrate rich vegetable consumption, often in collaboration with the patient's GP.
They also teach therapeutic breathing approaches, in which patients voluntarily activate the parasympathetic branch of the autonomic nervous system that is inhibited by hypertension.
"We educate and facilitate sound problem-solving approaches to blood pressure monitoring and management that does not sidestep current medical management," Mr Fubler said. "The underlying science behind each of these non-pharmacologic considerations are extremely well established and hopefully are no longer considered 'fringe' or 'alternative'. Each considered approach has its place in the evolving journey for any individual yearning to improve their blood pressure and considering life-altering decisions affecting their health status."
Emma Pearson is the owner of The Pearson Clinic in Hamilton, which specialises in acupuncture and Chinese medicine. Ms Pearson said she had observed many risk factors for high blood pressure in Bermuda.
"I think our diets are poor," she said.
"Also, genetics and weight can play a factor as well. We drink a lot in this country too. High sodium, no exercise and probably a lot of stress. It does shock me that people don't know what good nutrition is. Not enough time is maybe placed on that when you go for your physical. GPs don't have the time to go into the depth that's needed to educate people."
Medication prescribed by GPs is most effective when used together with a healthier lifestyle.
"A lot of times we are told to decrease our stress, but we are not really given the tools to do that," she said. Acupuncture is such a tool. Ms Pearson said clinical trials proving its effectiveness have allowed it to become more mainstream.
"We refer to the body as having channels or meridians that we treat using needles to release any energetic blocks that might be contributing to ill health,"
Ms Pearson said. "Although it's difficult to say succinctly how it works using conventional medical science language, we do know that many biochemical and body signalling pathways play a role in how acupuncture achieves its clinical effectiveness." It's not just about needles, however.
"We talk about lifestyle too," Ms Pearson said. "More time is given to each patient. We talk to them to tailor each appointment to the person – not just one treatment fixes all problems."
Patients are advised to use meditation, yoga, incorporate walking into their routine or even take a few deep breaths in the bathroom in between meetings.
She added: "There's nothing wrong with going to your doctor to medicate. We manage their symptoms, working alongside the drugs. We should be working to use prescriptions as last resorts."